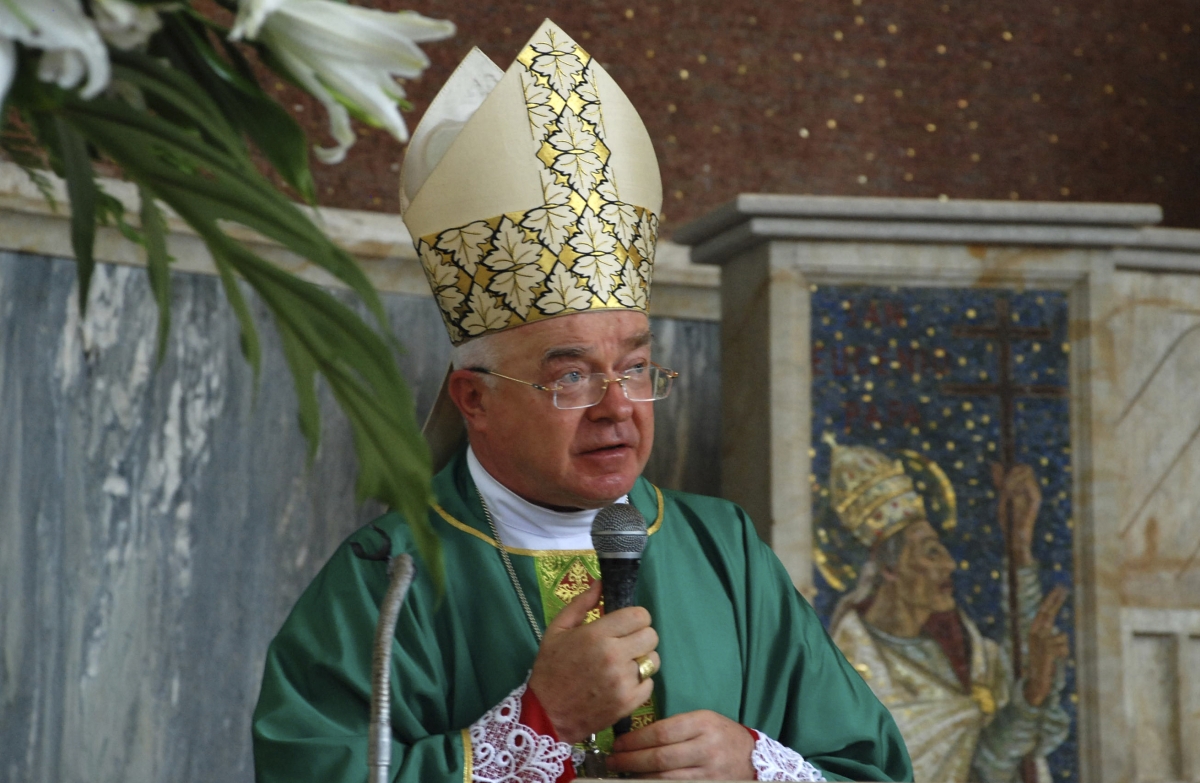 Child pornography was found by Vatican detectives investigating a former archbishop arrested ahead of an unprecedented criminal trial for paedophilia at the Holy See.
Vatican spokesman father Federico Lombardi said that the additional charge of child porn possession has been filed against Jozef Wesolowski, a 66-year-old accused of sexually abusing underage boys while serving as Holy See envoy to the Dominican Republic.
Investigators are also probing whether the former clergyman committed abuses during his numerous previous posts around the world, Lombardi said.
Before arriving in Santo Domingo in 2008, Wesolowski served as apostolic nuncio in Bolivia and Central Asia - covering Kazakhstan, Tajikistan, Kirghizstan and Uzbekistan - after holding less prominent roles in Southern African, Costa Rica, Japan , Switzerland, India and Denmark.
He was placed under house arrests in pre-trial detention at the Vatican earlier this week, to prevent him from tampering with evidence, Lombardi said.
The Polish native is currently serving the custodial measure in a small room in the basement of the Collegio dei Penitenzieri, a convent located in the same building hosting the Vatican's court and gendarmerie in the famous Santa Marta square.
Wesolowski was held earlier this week in what was the first-ever arrest of its kind inside the Vatican.
He was recalled to Rome last year, after Dominican media alleged he hired "rent boys" and was subsequently banished from the clergy, after a canonical court found him guilty of sex abuse.
Wesolowski was the highest-ranking Vatican official ever to be investigated for sex abuse, and the first top papal representative to receive a defrocking sentence.
The criminal trial against him is expected to start by January and Lombardi suggested he might face up to seven years in the Vatican's tiny jail.
Meanwhile Pope Francis announced that another two bishops are being investigated over sex crimes.