Pope Francis: Row on Remarried Couples Erupts in Heart of Catholic Church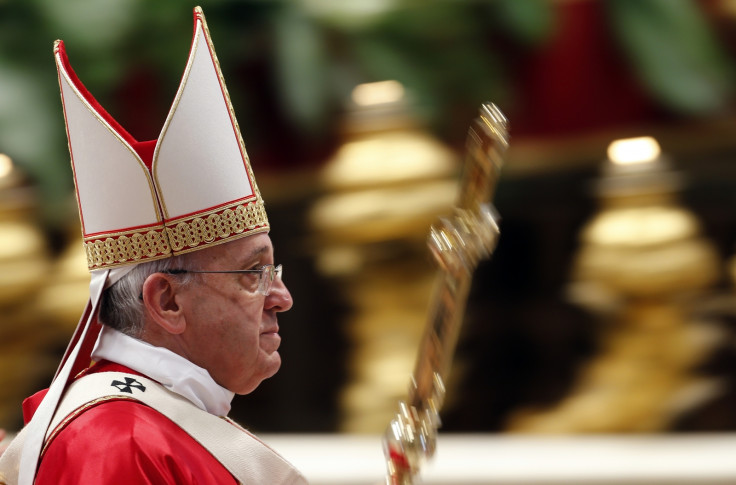 Pope Francis has responded to five cardinals who came out against reforming attitudes to divorce and other family issues in the Catholic doctrine ahead of a key meeting, saying that Church is "outbound to those distant in every sense".
The Argentinian pontiff broke with tradition last weekend by marrying 20 couples from different social belongings at the Vatican's Saint Peter's Basilica who had been married before, some cohabiting in "sin" - according to the Church rules - and even one single mother.
Working for a more merciful church, the 77-year-old pope has stirred the stagnant waters of a centuries-old institution, claiming that the Church must "accompany... not condemn" those who suffer a marriage break-up.
His groundbreaking wedding ceremonies came just three weeks before a major meeting of the Catholic Church, called the Synod, which should address family issues of marriage, divorce and contraception.
But his controversial stance has met the tough opposition of five conservative cardinals who are about to publish a book that denies the pontiff's vision of a more inclusive and compassionate Church.
The book, entitled emblematically Remaining in the Truth of Christ, was redacted by faith experts headed by Cardinal Gerhard Ludwig Muller, prefect of the Congregation for the Doctrine of the Faith, the former Roman Inquisition that now oversees on the adherence to doctrinal orthodoxy.
In the introduction to the book, Father Robert Dodaro, who is editor of the volume, says that the authors were firm in maintaining that the New Testament "shows us Christ who unambiguously prohibits divorce and subsequent remarriage on the basis of God's original plan for matrimony," according to the Times.
Muller is one the most prominent critics of Francis's ally German cardinal Walter Kasper, who called for a more "merciful approach" to remarried Catholics who want to take communion at a meeting of cardinals in the Vatican last February.
None of the conservative authors defend Kasper's answer to divorce, according to Dodaro, and when they mention it it is to condemn it "as going against the scriptures".
"While there can be occasional transgressions, the fact they exist does not mean they are not transgressions, or that they are models to be followed," he says.
© Copyright IBTimes 2023. All rights reserved.