Pope Francis has tried to pour water over his recent brush with controversy after he came under fire for saying Catholics did not need to "breed like rabbits".
While addressing the near 7,000-strong crowd in St Peter's square for his weekly audience, Pope Francis said that large families are a "gift from God" and that the economic system is to blame for world poverty and not overpopulation.
"The meetings with families and young people in Manila were important moments during the visit to the Philippines," said Pope Francis.
"Healthy families are essential to the life of society. It provides us with consolation and hope to see so many large families who welcome children as a gift from God.
"These families know that each child is a blessing."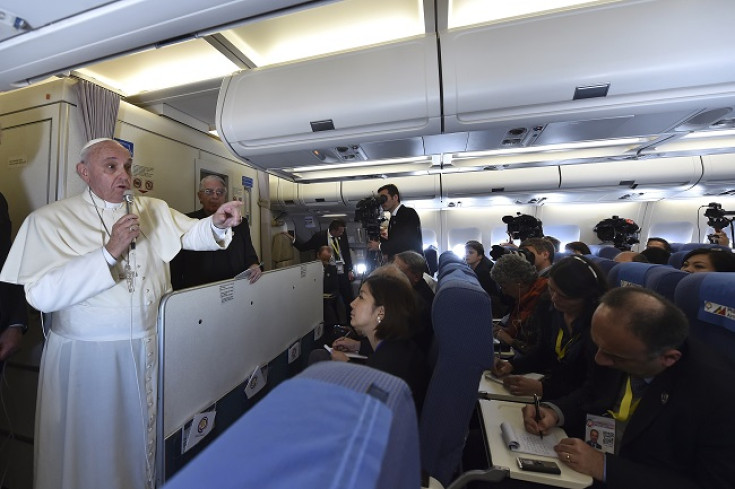 Earlier this week, the Argentinian pontiff told reporters on the papal plane parents should promote "responsible parenthood" to limit the number of their children.
Speaking in favour of his predecessor, Pope Paul VI's ban on contraception which was outlined in the 1968 encyclical Humanae Vitae, he warned against a "neo-Malthusianism" (a fear of world population growth leading to a world food crisis), which he argued "seeks to control humanity".
But he added however: "Some think that – excuse the word – that in order to be good Catholics we have to be like rabbits. No."
According to Catholic teaching, artificial contraception is prohibited.
However, the so-called 'rhythm method' is promoted to ward off unwanted pregnancy as it involves couples having sex on days a woman is less likely to conceive during her menstrual cycle.