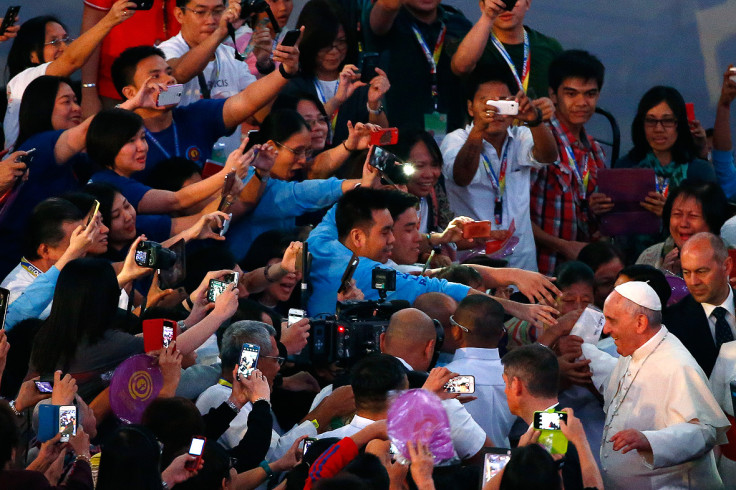 A woman was killed by falling scaffolding at a mass celebrated by Pope Francis which was hit by bad weather in the Philippines.
The Roman Catholic pontiff cut short his visit to the city of Tacloban because of stormy conditions, which reportedly caused the fatal accident.
The Press Association reported that high winds had blown over a platform upon which loud speakers were standing, hitting a female volunteer on the head. She died of a skull fracture, said local TV news.
An approaching tropical storm named Mekkhala caused the dangerous weather, which forced Pope Francis to return early to Manila.
Vatican spokesman, Rev Federico Lombardi said the Pontiff was told of the incident and wanted to "show his own suffering in solidarity with the (woman's) family."
Tacloban was devastated by a tropical storm a year ago which killed thousands and triggered a international appeal for aid.
Pope Francis had been scheduled to meet survivors of the typoon, before being forced to change his plans.