Pope Francis is very vocal about the need for climate change and now the pontiff has proposed that destruction of the environment be considered a sin. In a statement to mark the Catholic Church's World Day of Prayer for the Care of Creation on 1 September, he proposed that caring for the planet be considered as one of the traditional Christian works of mercy, others being feeding the hungry and visiting the sick.
"Global warming continues," Francis said. "2015 was the warmest year on record, and 2016 will likely be warmer still. This is leading to ever more severe droughts, floods, fires and extreme weather events."
He blamed man for turning Earth into a "polluted wasteland full of debris, desolation and filth" while urging people to reflect on the blatant destruction of the environment.
"Climate change is also contributing to the heart-rending refugee crisis. The world's poor, though least responsible for climate change, are most vulnerable and already suffering its impact," he said.
"We must not be indifferent or resigned to the loss of biodiversity and the destruction of ecosystems, often caused by our irresponsible and selfish behaviour," he said. "Because of us, thousands of species will no longer give glory to God by their very existence ... We have no such right," the Pope added in his message.
In a move that is bound to upset conservatives, the head of the Christian church urged the addition of environmental care to the list of seven works of mercy that are listed in the Bible.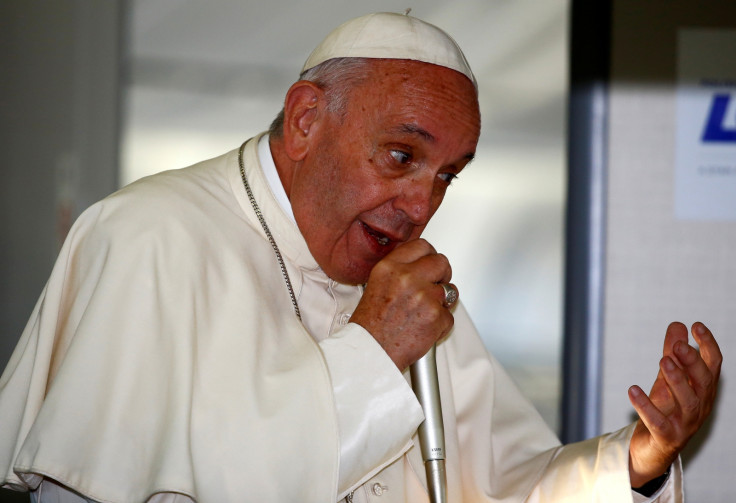 He also urged national leaders and business heads to adopt a responsible approach towards solving "ecological debt" while looking at long-term measures rather than temporary solutions to the environmental crisis. "Repaying [ecological debt] it would require treating the environments of poorer nations with care and providing the financial resources and technical assistance needed to help them deal with climate change and promote sustainable development," he said.