Pope Francis will make his first pontifical visit this week to Africa, where he will visit the Central African Republic (CAR) on 29-30 November, when he will visit a refugee camp and meet representatives of the Muslim community in the capital, Bangui.
The CAR conflict erupted when Michel Djotodia, a Muslim, overtook Christian former president and long-time leader Francois Bozize in a coup in 2013. As a result of the political unrest, the rebel Muslim "Seleka" movement and Christian "anti-Balaka" militias engaged in tit-for-tat brutality.
A surge in sectarian violence has left at least 100 dead in the past six weeks and human rights campaigners are calling on the Pope to address the issues of justice and tackle impunity during his visit.
Visiting the Muslim K5 'ghetto'
Speaking from Nairobi, Lewis Mudge, researcher with Human Rights Watch (HRW)'s Africa Division, told IBTimes UK the Holy See's focal point will revolve around reconciliation, given the levels of violence seen since 2013.
Pope Francis hinted part of the journey in CAR may have to be scrapped if fighting in the capital Bangui intensifies, but the Vatican said on 23 November that the trip remains "on the programme".
"From a personal perspective, I can't say enough about the fact that he is continuing with his agenda to not only visit Bangui but also to go to Kilometre 5 (K5) - the Muslim enclave in the capital," Mudge said.
Hundreds have died in recent weeks in the country where Muslims make up 15% of the population, but Mudge said it has been very difficult to access these areas and confirm how many civilians have actually died. Prior to the violence and chaos that started in March 2013, 122,000 Muslims lived in the capital; only an estimated 15,000 remain.
He said: "Bodies are not be brought to the morgue any more, they are just buried on the spot. It's really worrying, and body management in K5 is a real problem as scores of Muslims continue to be targeted and there is the issue of what are they going to do with all those bodies."
Additionally, 900 homes have been destroyed and, in November, a larger batch of homes were burned on the south Western corner of K5.
Mudge added: "When you have the head of Christianity going into the heart of this enclave, which really over the last six weeks has become a ghetto with a no-man's land around it and Muslim anti-Balaka militia fighters who don't want people entering it - it sends an incredibly strong message. He's going to a place where I don't think any other head of state would dare to venture, and it really speaks volume of his commitment to cease this conflict."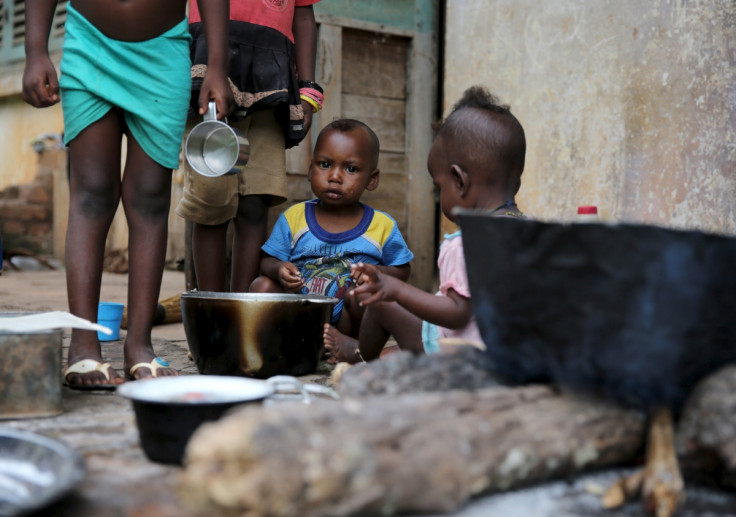 'End impunity in CAR'
For the organisation, this violence exists because of these endless cycles of impunity in the country. In cities such as Batangafo, Kaga-Bandoro, or Bambari, this kind of violence is the new normal, with hundred of thousands of internally displaced persons (IDPs) around the country.
Mudge said: "We hope that the Pope will make these calls for reconciliation but also that he will echo calls that we hear in the international sphere around the fact that there needs to be justice and accountability for serious crimes."
In 2014, the International Criminal Court opened a "war crimes" preliminary investigation but this probe only affects a few individuals.
Help fund CAR's special court
The country, however, has set up a Special Criminal Court, an institution that will be placed within the country's national justice system and where national and international judges and prosecutors will work together to bring justice for crimes committed since 2003.
"It's a first for the Central African region and could be an incredible mechanism for rendering justice to the thousands of victims in the country," Mudge explained, highlighting that funding and real logistics remain a problem.
The crisis has really fallen off from the international media sphere and actors in the region are not seeing international actors and potential donors stepping up. "So a call from the Pope would be instrumental in refocusing the attention on mechanisms which would be the best way to tackle not only impunity but also trying to build the bases for a peaceful society," the researcher said.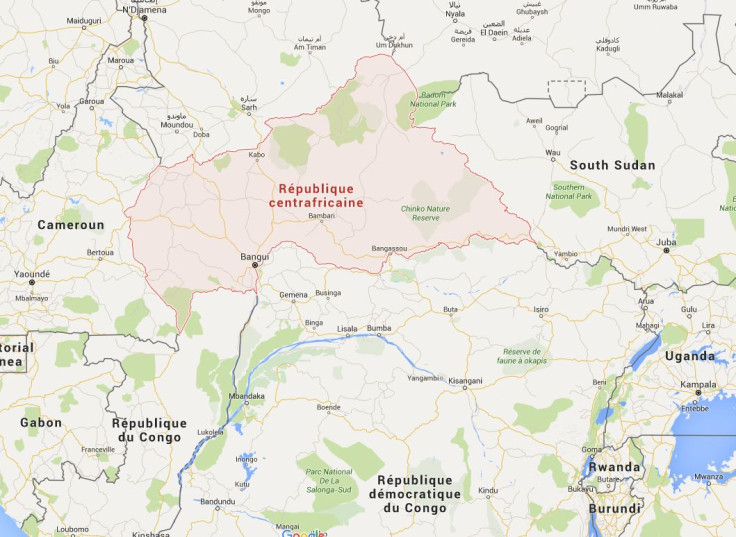 The country has known little peace or development in its 55 years of independence. In March 2013, a rebel movement, Seleka, led by Arab-speaking Islamists, suspended the nation's constitution. French and African peacekeepers were deployed in January 2014 and the rebels were driven out of the capital.
The National Reconciliation Forum, convened by the country's transitional parliament in May, has been trying to bring Seleka and its Christian-dominated rival, Anti-Balaka, into talks and preparations for elections that originally were scheduled for 18 October. The vote, however, was postponed after violence broke out again in late September.