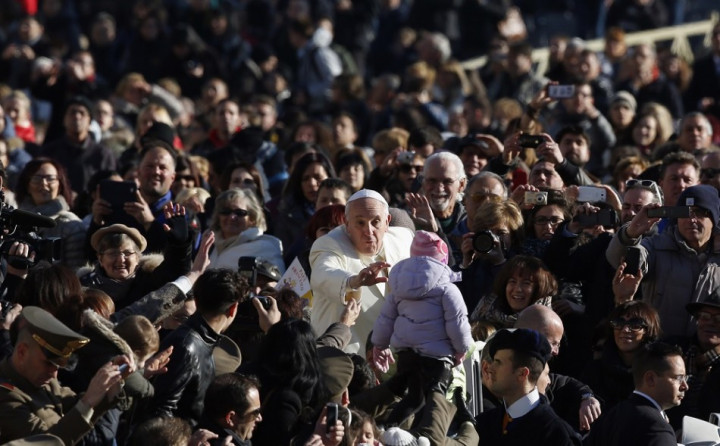 Pope Francis has said he is prepared to risk possible assassination attempts by leaving the armoured glass-encased pope mobile to physically greet crowds of worshippers.
The Pontiff of Rome labelled the car "a sardine can" which divided the faithful from him.
Francis has made informality a signature of his papacy. Speaking to a Barcelona-based newspaper, he admitted shunning the Pope mobile presented opportunities for would-be assassins to burst from the crowd and launch an attack.
But the Pope insisted: "It's in God's hands."
"I cannot greet the people and tell them I love them inside a sardine can, even if it is glass. For me it is a wall," he told Vanguardia.
The Pope mobile was rolled out for pontiffs after John Paul II was blasted in St Peter's Square by gunman Mehmet Ali Agca in 1981.
The attack was not fatal and it led to stronger security protection for popes, which Francis has eschewed in his drive to be a more approachable Pope.
He has made a habit of getting up close and personal with congregations by dispensing blessings upon the sick and babies during extended walkabouts in the Square where his predecessor had a brush with death.
"It is true something could happen to me but let's be realistic, at my age I do not have much to lose," said Francis.