Pope in Kenya: Thousands of Catholics gather in the pouring rain for Papal mass in Nairobi
Thousands of Kenyan Catholics waited in the pouring rain for an open-air mass delivered by Pope Francis. A third of Kenya's 45 million people are Catholics and tens of thousands of them gathered amid tight security on the rain-soaked campus of the University of Nairobi.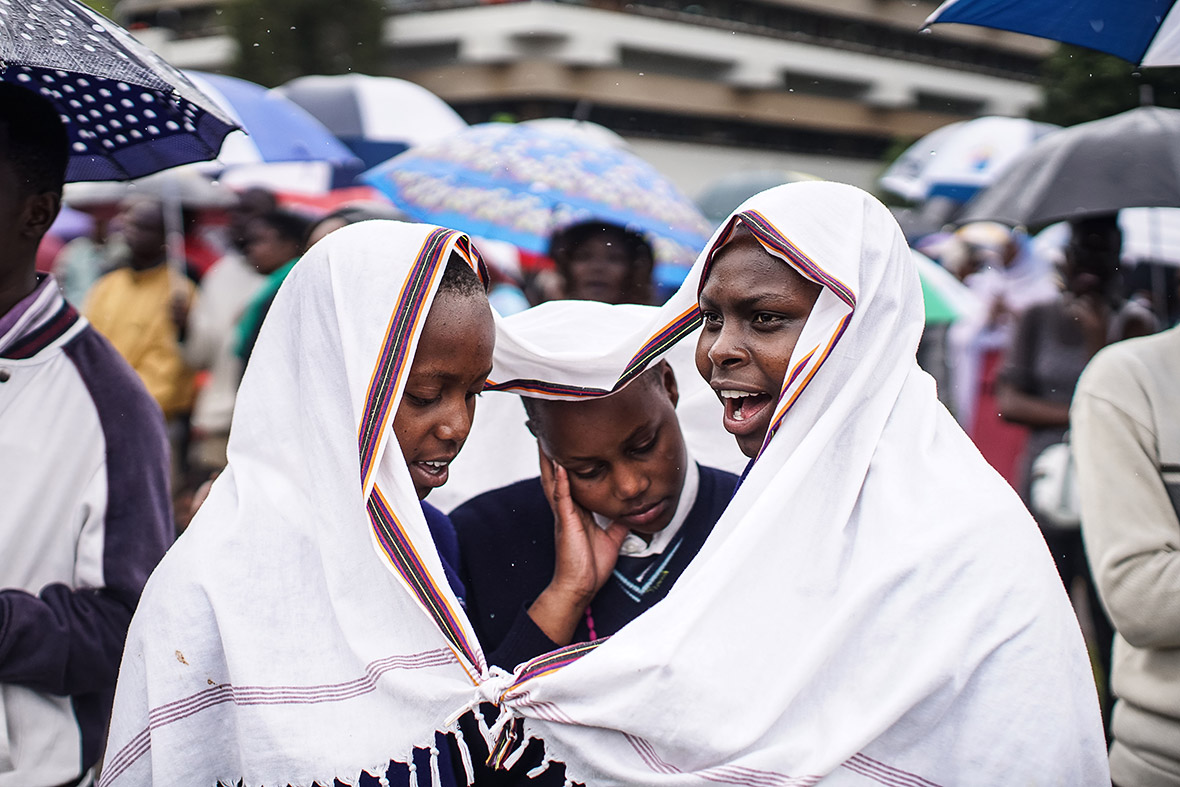 The Pope received a raucous welcome from the crowd as he travelled around the university grounds in his open-sided popemobile, with some 10,000 police on hand for security. Some people had been there since 3am, braving heavy showers, while others lined up in queues 3km long to get close to the venue.
In a meeting with religious leaders, the Pope called for dialogue between different religions in Africa and said it was vital to teach young people violence and hate in God's name are unjustified. Kenya has been the target of a spate of Islamist militant massacres. He referred to several attacks carried out by Somalia's al-Shabaab group in Kenya, including the 2013 assault in Nairobi's Westgate shopping mall and the 2015 attack on Garissa university.
"All too often, young people are being radicalised in the name of religion to sow discord and fear, and to tear at the very fabric of our societies," he said, adding inter-faith dialogue isn't a luxury or optional, but is simply "essential". Kenya, a former British colony is majority Christian, but Muslims represent about 10% of the population.
Bridging divisions between Muslims and Christians is a main theme of the Pope's first tour of the continent that takes him to Uganda, which has seen Islamist attacks, and the Central African Republic, riven by sectarian conflict.