Pope Francis has urged young people to resist the "false image of reality" portrayed by social media and reality TV shows and take charge of their own destiny. In a video message for World Youth Day, which will take place in Panama City on 9 April 2019, the pontiff said people who say young people are "distracted and superficial" are wrong.
"Still, we should acknowledge our need to reflect on our lives and direct them towards the future," the pontiff said. "To have a past is not the same as to have a history. In our life we can have plenty of memories, but how many of them are really a part of our memory? How many are significant for our hearts and help to give meaning to our lives?
"In the social media, we see faces of your people appearing in any number of pictures recounting more or less real events, but we don't know how much of all this is really 'history,' an experience that can be communicated and endowed with purpose and meaning."
He continued saying television is filled with reality shows that are "not real stories", but simply "moments passed before a television camera by characters living from day to day, without a greater plan."
"Don't let yourselves be led astray by this false image of reality", the pontiff said. "Be the protagonists of your history; decide your own future."
Pope Francis reiterated last year's message in which he challenged youth to avoid becoming "couch potatoes" and instead swap their sofas, video games and computer screens for social activism.
The 80-year-old Bishop of Rome touched on various aspects of social media culture such as its impact on both mental and physical health, links to depression, and the specific selection of pictures and memories that users' deem good enough to post online.
"Our memories should not remain crammed together, as in the memory of a hard drive," Pope Francis said. "Nor can be archive everything in some sort of virtual 'cloud.' We need to learn how to make past events a dynamic reality on which to reflect and to draw lessons and meaning for the present and the future."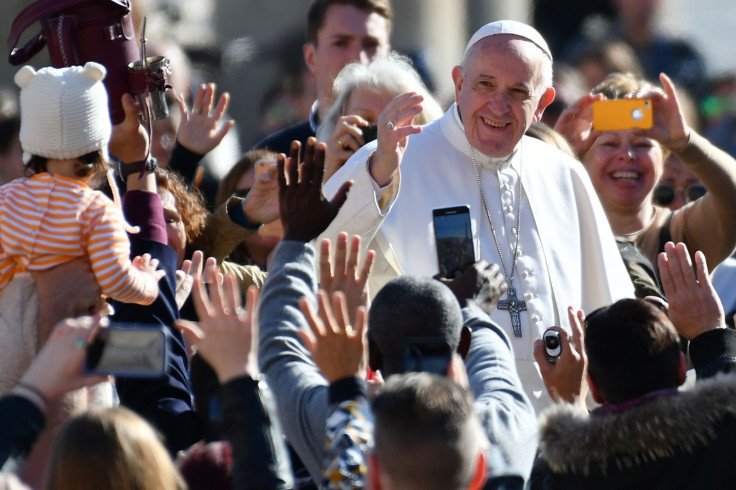 The tech-savvy pontiff has previously described the internet, social media and text messages as a "gift from God". He currently has over 10.5 million followers on Twitter and more than 3.6 million followers on Instagram.
He suggested that young people connect more with the elderly, such as their grandparents, keep a spiritual journal and spend a few minutes every day remembering the good times and challenging ones.
"Being mindful of the past does not mean being nostalgic or remaining attached to a certain period of history, but rather being able to acknowledge where we have come from, so that we can keep going back to essentials and throwing ourselves with creative fidelity into building the future," he said.
"It is a gift of God to see how many of you, with your questions, dreams and uncertainties, refuse to listen to those who say that things cannot change."