Weird news in 2015: From robot Christians to a millionaire pizza-eating monkey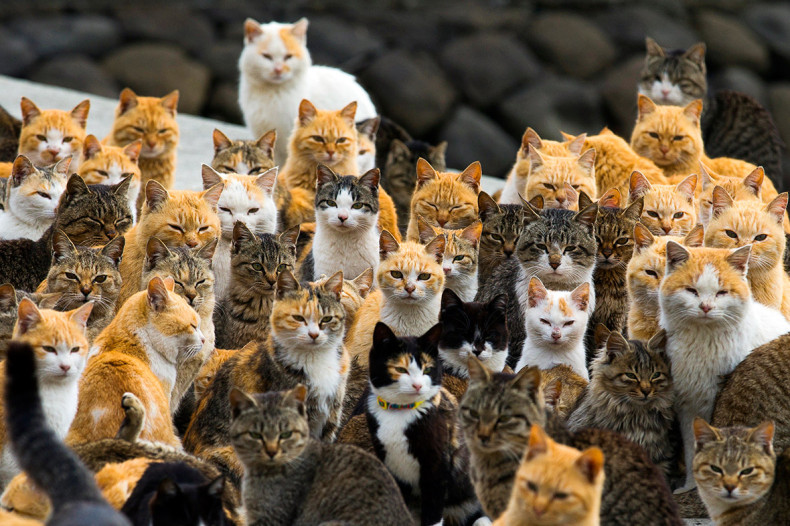 Our world is full of the weird, the wacky and the wonderful. As we approach the end of 2015, here is a look back through our archives of the year in Weird World stories. Enjoy.
Ghana mortuary training included sex with corpses, claims morgue worker
Morgue attendant Sharkur Lucas said he was asked to sleep with a dead body by bosses, in order to vanquish any reservations about being near cadavers. The young man also appeared to admit he turned to dead bodies to sate his sexual lust because women were frightened off by his morbid line of work.
Florida pastor plans to convert robots to Christianity
Reverend Christopher Benek, associate pastor of Providence Presbyterian Church in Florida, believes advanced forms of artificial intelligence should be welcomed into the Christian faith.

"I don't see Christ's redemption limited to human beings," Benek said in an interview with the futurist Zoltan Istvan. "It's redemption to all of creation, even AI."
Angry bride marries guest after original groom falls ill during wedding ceremony
The situation soon escalated into a major fight between the two parties, which could only be resolved after the intervention of the police and elders.
Pizza-eating monkey set to inherit a fortune from adoptive parents
Indian millionaire Savista Brajesh and her husband have decided to leave their entire property, worth millions of Indian rupees, to their monkey named Chunmun.
Meet Tomatan, a wearable robot that feeds you tomatoes as you run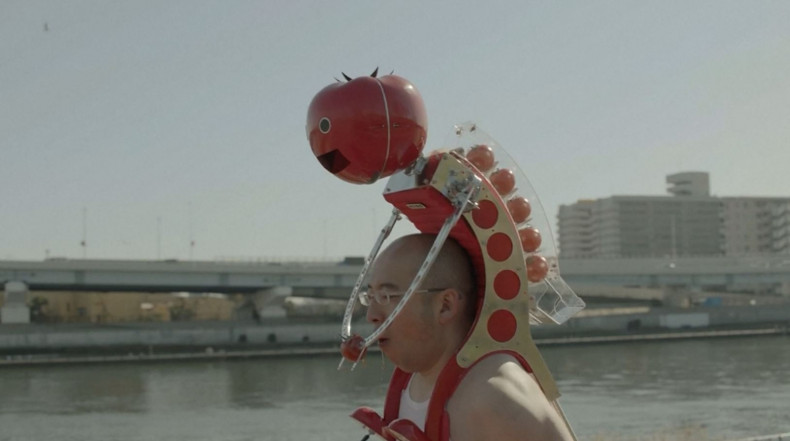 Tomatan is a robot that can be worn as a backpack. Weighing 8kg (18lb), it features a tomato-shaped head with a mouth that opens to dispense the tomato into circular metal arms that then come down over the person's mouth to feed them a tomato.
Manhattan judge grants lab chimps legal right to make a case in court for freedom
Animal rights activists are going bananas after a Manhattan judge ruled that two lab chimpanzees have a right to their day in court to argue that they are "persons" who have a right to freedom.
Woman seeks revenge on husband over second wife by racking up £51k in traffic fines
As her ex-husband was allegedly celebrating his second marriage, the woman brought her ex's minivan to her brother and asked him to drive it past red lights in an attempt to get her ex-husband the maximum of traffic fines.
Lamb with 'angry old man face' becomes circus star in Russian village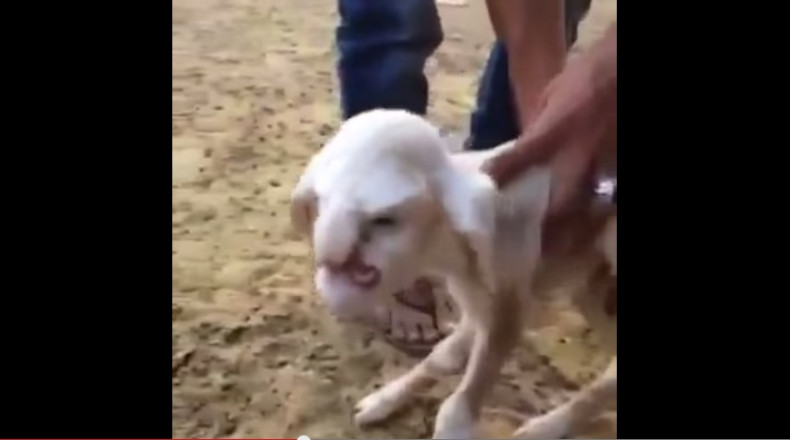 The farmer who owns the lamb, was shocked after he went to check on his newborn lambs only to find one staring at him with a face similar to that of an "angry old man".
Man breaks world record by covering himself with 1.1 million bees weighing 100kg
The process, which took an hour, ended with Gao's entire body covered with over 100kg of bees. The previous record was 83.5kg, a record set by another Chinese beekeeper, Zhang Wei, from north-west China's Shaanxi Province.
Giant piles of worms mysteriously appear along Texas roads after heavy flooding
Rangers at the park report that the worms first appeared after a bout of heavy flooding across the state on 29 May. They stayed for two days before heading back into the soil and leaving behind their manure.
PornHub crowdfunds £2.3m to make first porn film in space
"Since its inception, PornHub has been committed to bringing you the best online porn experience available on earth," said Oswald Bean, PornHub's 'senior space advisor'. "However, the time has come to raise the bar even higher. I mean, really high, like outer-space high."
Japan's cat island: A visit to Aoshima, where cats outnumber people by six to one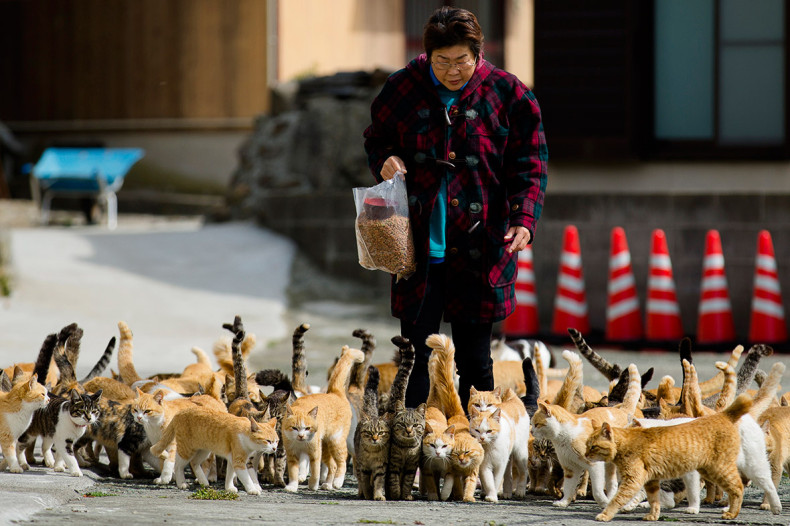 Aoshima is a dwindling fishing community of elderly people who live mainly off retirement benefits. The cats were originally brought over to the island to deal with mice plaguing fishing boats. But they've since multiplied as there are no natural predators.
Florida man snaps photo of raccoon hitching a ride on an alligator
He said his son must have startled a nearby raccoon, which jumped on top of an unsuspecting alligator lurking in the water.
See the picture and read more.
Police arrest squirrel for chasing woman
On their Facebook page police revealed that the squirrel was arrested, but only after it tried to escape first. After the perpetrator was taken to the police station it showed signs of exhaustion and dehydration, so the officers kindly tried to nurture it back to health using pieces of apple and tea with honey.
Algerian groom seeks $20,000 in damages after seeing wife without make-up for the first time
"The groom told the judge that he could not recognise his wife after she washed the make-up off her face. He said he was deceived by her as she used to fill up her face with make-up before their marriage."
Church organist claims seeing Jesus in his cocktail cabinet
"We were quite shocked really, it was just not something you expect. It's like a Holy Spirit cabinet now."
Boy born with three penises and no anus undergoes successful surgery
"The two functional penises were fused into one by wrapping a mass of skin around them. Further, an anal path was created through the boy's rectum to facilitate the passage of excreta."
Wedding police to monitor 'uncontrolled joy' at weddings
The new unit was announced by the region's interior minister Alexander Rechitsky. He said: "The wedding police will put a stop to the complex situation with the manifestation of uncontrolled at joy wedding party convoys. This is a precedent for Russia."
PETA asks court to grant Indonesian macaque selfies copyright to the animal itself
People for the Ethical Treatment of Animals (PETA) is asking a court to grant copyright for a series of selfies taken by a macaque monkey to the animal itself, and not the owner of the camera.
Thai villagers worship buffalo-crocodile hybrid
The inhabitants of a remote village in Thailand have encountered a freak animal that looks like a hybrid between a buffalo calf and a crocodile. While the animal's body is of a young buffalo, it has the scaly head of the ferocious reptile.
See the pictures and read more.
Bearded hipsters mistaken for Isis terrorists
Anti-terror police in Sweden were dispatched to deal with a sighting of Islamic State (Isis) militants, who were seen rising a black flag above a remote castle. However, responding officers found it was actually a meeting of a hipster beard society.
Terminally ill man weds lifelike sex doll
A 28-year-old man in China, who is said to be suffering from terminal cancer, wanted to get married so desperately that he exchanged vows with a sex doll because he did not wish to leave a grieving widow after his death.
Police in Australia respond to reports of a violent domestic to find man screaming at spider
Police in Sydney responded to numerous calls reporting a violent domestic dispute to find a man screaming about a spider. Neighbours of the man in Wollstonecraft, a suburb on Sydney's lower North Shore, had reported a woman screaming hysterically and man yelling: "I'm going to kill you, you're dead. Die! Die!"