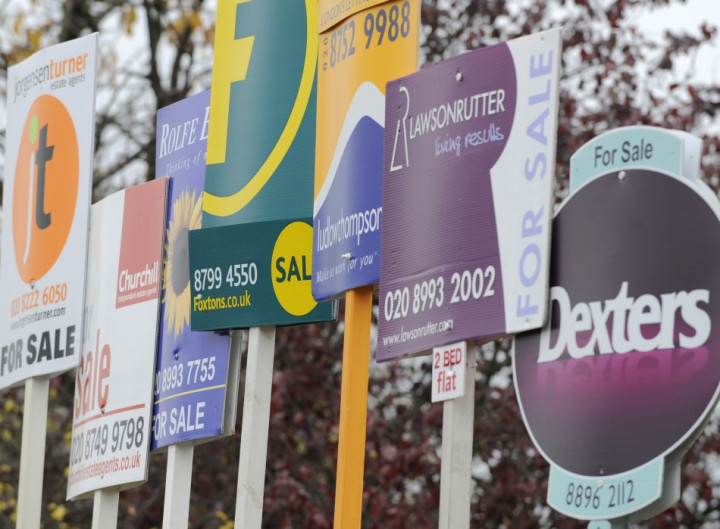 Home prices in the UK have risen at their highest pace in six years in May as a shortage in supply and certain government schemes boosted property prices, especially in London.
Property analytics firm Hometrack said that average house prices rose 0.4% in England and Wales in the ongoing month, the biggest monthly rise since May 2007. In London, prices surged 0.9% as demand in the capital jumped 15% n the previous six months, while supply declined by 0.6%.
Among UK regions assessed by Hometrack, six out of 10 showed price hikes in May compared with April. Following London, the southeast showed a 0.5% increase in home prices.
Prices in four regions, the north-east, north-west, Wales and Yorkshire and Humberside, remained the same.
"The impetus for rising house prices is originating almost exclusively from London and the southeast," said Richard Donnell, director of research at Hometrack.
"While levels of demand have been increasing each month, the total growth in buyer numbers has been broadly in line with that seen in recent years. But it is a lack of housing to buy that is driving the acceleration in prices."
The property market has benefitted from the Bank of England's Funding for Lending Scheme launched last year to help borrowers with lower interest rates and eased lending conditions. In addition, Chancellor of the Exchequer George Osborne announced the Help to Buy scheme in his March budget to aid home buyers.
Osborne's scheme has boosted property demand, but the International Monetary Fund has criticised it noting that the country should take up measures to boost housing supply.
Demand for housing rose at a slower pace in May with new-buyer registrations rising by 2.5%, according to the Hometrack report. Meanwhile, the supply of homes for sale rose 2.8%. In London, supply was up 3.5%, but that was not enough to meet the 5.6% increase in demand.
"While growth in buyer numbers is following a similar pattern to recent years, it is a lack of housing for sale that is acting as the primary driver of prices," Hometrack said.
Last week, property website Rightmove said that the average price of a home in London passed £500,000 ($757,000/€585,000) for the first time in May.