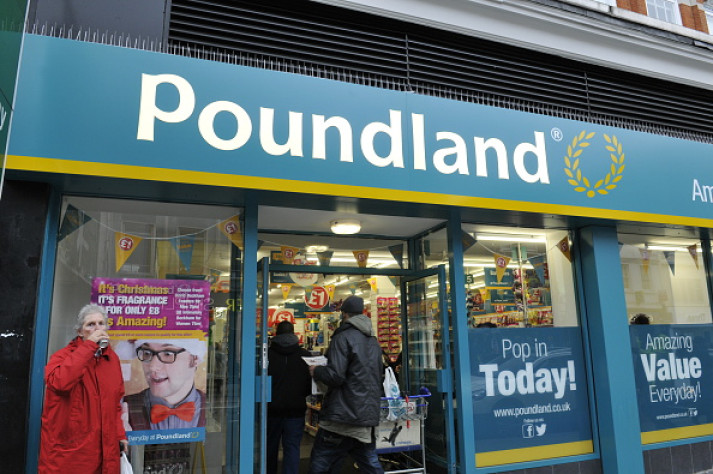 Poundland's pre-tax profits for the year to 27 March declined by 83.7% to £5.9m (€7.43m, $8.37m), despite total sales increasing 18.7% on-year to £1.33bn. The company, which is on the radar of South Africa's Steinhoff for a takeover bid, reported that its diluted EPS fell 94.6% on-year to 0.61p and that it had a net debt to £12m. It has proposed a final dividend of 2p per share, putting the total dividend payment for the year at 3.65p per share.
The British store chain which sells most items for £1 acquired 99p stores at the end of September 2015 and the programme of converting them to the Poundland fascia was fully completed. The company's total store count in the UK and the Republic of Ireland increased from 588 to 896 stores. This included 60 net new stores along with 190 conversions of 99p stores in the financial year.
Poundland is also planning to extend trials in Spain until November 2016 apart from plans to open 20 to 30 net new stores for the current financial year ending March 2017.
Poundland said the financial year was challenging but transformative. It added that accelerating the programme of converting the 99p stores along with its own organic growth had placed a strain on its core business during the year. However, the company expects to see some improvement, considering the conversion programme is now fully complete.
Darren Shapland, chairman of Poundland, said: "This has been a challenging but transformative year for Poundland and the acquisition of 99p Stores has further strengthened our position as Europe's biggest single-price discounter. With all of the 99p Stores now converted to the Poundland fascia, we are strategically well placed for progress under Kevin O'Byrne's leadership."
Jim McCarthy, the departing chief executive, said: "The retail environment remains challenging, but with our significantly enlarged store portfolio, greater scale and ability to focus fully on trading our stores, I believe we are well placed to make progress in the year ahead."