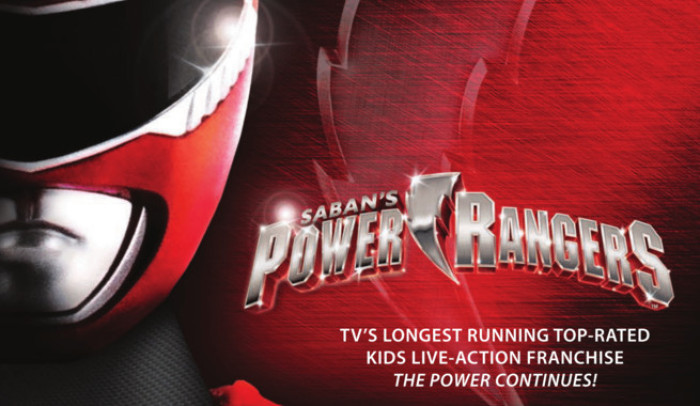 The official logo for the new live action Power Rangers movie was revealed at the Licensing Expo in Las Vegas, US on 9 June 2015. And now, it looks like the role descriptions of two of the film's major characters - Rita Repulsa and Zordon - have made their way online.
Check it out below. (via Heroic Hollywood)
Rita Repulsa - A huntress. A striking, yet subtly alien-looking woman. [Rita] carries a metallic staff topped with a distinctive crescent shape. Advances with a soldier's confidence, guided by some sort of compass... Her staff is actually a device of immense power. She points it at the ground. Heads emerge, built layer upon layer like 3-D printing, made from the earth itself... The staff's technology grants her the ability to create humanoid figures, soulless and robotic.
Zordon - Though alien, he looks like a man in his 50s. Sinewy and strong, as if carved from some root that refused to die. A being of integrity and iron will.
The website report also teased some key scene details related to the plot of the movie. Reportedly, the movie's prologue would open with these two characters in direct conflict - in a scene set during the cretaceous period on the last day of the dinosaurs.
Rita, who will most likely be the film's main villain, will be seen fighting that era's Power Rangers - led by Red Ranger Zordon himself. (via ComicBookMovie)
The film, slated to be released on 13 January 2017 is helmed by director Dean Israelite who called Ashley Miller and Zack Stentz's script "mature but still playful" and also noted that the project is currently in a "soft pre-production."