Lionsgate has announced that the Mighty Morhpin Power Rangers are to be rebooted with a brand new live action movie.
Which means its Morphin time all over again, or morphine time if you happen to be sick of reboots.
In a press release (via Den of Geek), Lionsgate says: "The new film franchise will re-envision the Mighty Morphin' Power Rangers, a group of high school kids who are infused with unique and cool super powers but must harness and use those powers as a team if they have any hope of saving the world."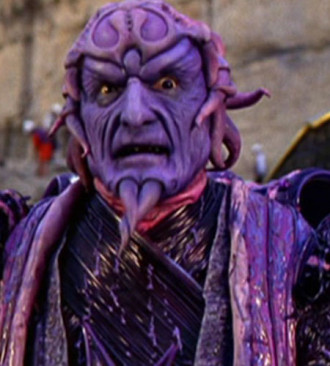 Lionsgate will team up with Saban Entertainment and its owner Haim Saban, who says: "Lionsgate is the perfect home for elevating our Power Rangers brand to the next level. They have the vision, marketing prowess and incredible track record in launching breakthrough hits from The Hunger Games to Twilight and Divergent.
"In partnership with the Lionsgate team, we're confident that we will capture the world of the Power Rangers and translate it into a unique and memorable motion picture phenomenon with a legacy all its own."
The world famous TV series has been running for some 20 years with an ever-changing line-up for heroes, villains and settings. Whether the new film will fall in line with the original series or tread its own path remains to be seen. No director or cast members have been announced either.
Lionsgate Chief Executive Officer Jon Feltheimer added: "We're thrilled to be partnering with Haim Saban and his team to maximize the potential of this immensely successful and universally recognised franchise.
"The Power Rangers stories and characters have been embraced by generations of audiences for more than 20 years, and today they are more powerful than ever. We have the ideal partner and the perfect brand with which to create a motion picture event that will resonate with moviegoers around the world for years to come."
Obviously Lionsgate are eyeing up a potential new big screen franchise, and to be fair Power Rangers has everything a studio could want. Multi-ethnic teenage heroes? Check. Super powers? Check. Giant robots? Check. Monsters? Check. Toy-making potential? Check check check.
Giving their hero status and recent Hollywood trends, could you imagine an Avengers-style connected universe of Power Rangers films? Maybe a spin-off movie starring Bulk and Skull? Actually, that sounds excellent.
Place your bets on casting now. We have Bill Murray down as Zordon, Matthew McConaughey as Alpha 5 and Daniel Day-Lewis as Ivan Ooze.