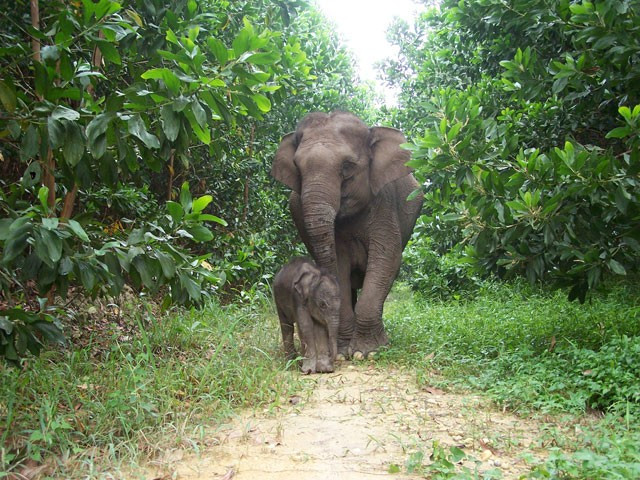 A coalition of the Indonesian NGOs Eyes on the Forest and World Wildlife Fund (WWF) released a Google mapping tool to view and protect some of the most important threatened species across the globe.
This mapping tool will visualise Sumatra's forests and wildlife such as rhinos, tigers, elephants and orangutan, providing vital information in the race to protect forests, save some of the world's most important biodiversity and help local communities.
The tool is a powerful platform for hosting, storing and managing map data and was granted by the Google Earth Outreach program.
"This project is a step forward for Eyes on the Forest as it is a powerful tool to open windows to the world about the devastating destruction happening to forests, particularly on Sumatra Island," stated Muslim Rasyid, Chairman of Jikalahari, a member of the Eyes on the Forest coalition.
"We hope that Google will keep updating its satellite imagery library so the world can see the facts of the devastating destruction on Sumatra, who is doing it, and where those forest products end up. Furthermore, we can show this map to decision makers and urge them to protect the remaining natural forests of Sumatra," Rasyid added.
Sumatra is the only place on Earth that is home to elephants, rhinos, tigers and orangutans and its forests are being lost at an alarming rate. As much as 50 percent has been destroyed since 1985, mostly by natural forest clearance for pulp, paper and palm oil production. The map details the shrinking and disappearance of many habitat ranges of the four species over time.
The project will make publicly available a huge and ever growing database of the land cover, land use, land users and biodiversity compiled by many experts over decades of work on the ground in Sumatra. The maps highlight Sumatra's extraordinary conservation values, the outstanding diversity of its forests, its magnificent wildlife, and the huge carbon stock locked up in its deep peat soils.
"People love maps. So it's natural that spatial Information is our best tool in saving our last tropical forests. The Eyes on the Forest-Google Maps Engine project puts map-making into our hands so it's no longer the stuff of specialists," said Carter Roberts, President and CEO of World Wildlife Fund.