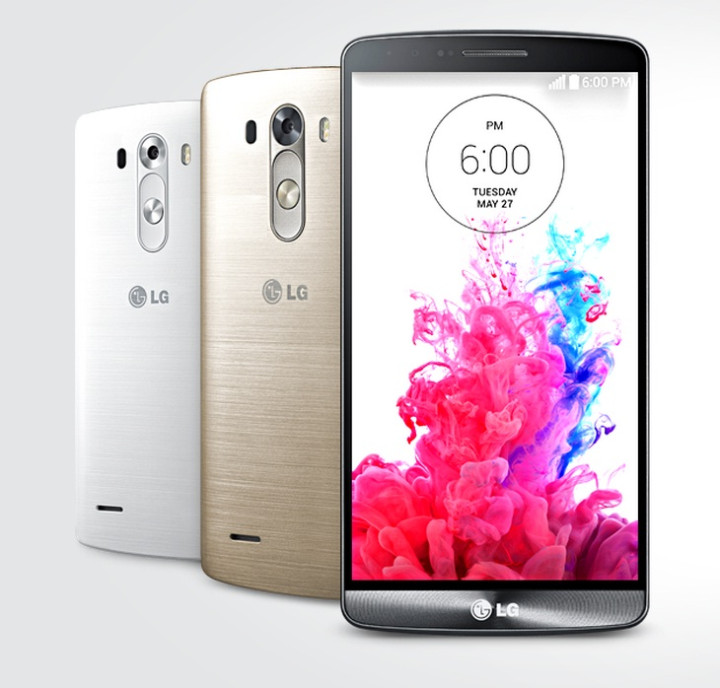 Carphone Warehouse has confirmed pre-orders for LG's flagship smartphone of the year.
Unveiled last month, the LG G3 is already on pre-order at several online retailers in the UK such as Clove, Unlocked Mobiles, Handtec and Mobile Fun.
Now, one of the high street retailers, Carphone Warehouse, is taking pre-orders for LG G3 on contracts with various network operators such as EE, Orange, O2, Vodafone, T Mobile and talkmobile. The stocks are expected to be available from 1 July.
On every pre-order, the retailer is offering the official LG Quick Circle case free and £100 cashback. The Quick Circles case protects the phone and allows users to receive and make calls with the circular window.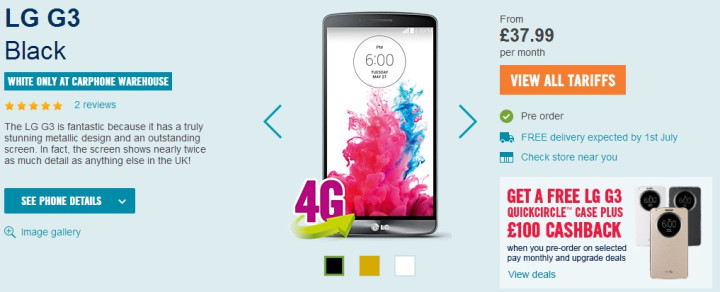 Coming back to the pre-order details, EE is charging £37.99 per month for LG G3 along with unlimited minutes and texts and 4GB 4G data for a contract of 24 months.
Orange users will have to pay £19.99 as upfront for LG G3 with £42.99 for every month. As part of the 24-month-deal, users will get unlimited minutes and texts with 2560MB 3G data.
One of the cheapest deals is from O2, which is charging £38 for a month, without any initial payment, along with unlimited minutes and texts and 1GB 4G data.
Those who wish to buy LG new smartphone from Vodafone will have to pay £48 every month. The data plan also includes unlimited texts and minutes and 9GB 4G data.
T-Mobile will also be stocking LG G3 when it becomes available in the UK. Prospective buyers who wish to buy the smartphone will have to pay £99.99 upfront and £37.99 for 24 months. Users will get 500 minutes, unlimited texts and data as a part of the deal.
Talkmobile is charging slightly more for initial payment, at £149.99 and £30 every month with 750 minutes, 1500 texts and 1GB 3G data.
Head over here to know more about the deals from Carphone Warehouse for LG G3.