A church preacher has been arrested regarding the death of his pregnant British wife, after her body was found in a hotel room in Ghana.
Charmaine Adusah, 41, was three months pregnant when her body was discovered face-down in a bath where it is believed she had been lying for four days.
Her husband, Eric Isaiah Adusah, 28, a self-proclaimed prophet and evangelical preacher, was alleged to have left the hotel hurriedly on the day she is believed to have died.
They checked into the Royal Mac Dic Hotel on Monday March 16 for five days, according to police.
The couple had reportedly disagreed over the length of stay in Ghana, with Charmaine Adusah wanting to stay longer, according to Ghanaian newspaper Daily Guide.
He told hotel managers at the time that his three-month pregnant wife was ill and did not want to be disturbed.
After three days, hotel staff became worried and used a spare key to get in the room.
Her body was found "lying prostrate with a white towel wrapped around her, almost in a decomposed state," according to the paper.
A close family friend claimed last night that the husband flew back to London but later returned to Ghana after his wife's body was found by concerned hotel staff.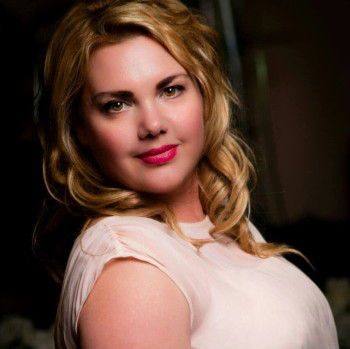 Adusah, a leader of Tottenham-based Global Light Revival Ministries, is being held on suspicion of murder.
A statement on the Global Light Revival Ministries website reads: "Global Light Revival Ministry regret to announce the passing away of our 1st Lady Charmaine Isaiah Adusah.
"The Ministry express our deepest sympathy to our Prophet Eric Isaiah and the Speirs family and stand with them in prayer at this time. Thank you. God Bless."
Charmaine, who was called Charmain Spiers before getting married, was originally from Arbroath, Scotland, and studied at Swansea University before working as a radiographer in the NHS.
She has an eight-year-old son from a previous relationship in Wales. The child is staying with his father, a British man, reports the Mail on Sunday.
She was travelling with Bishop John Yaw Adu who tried to heal mentally ill people by chaining them up at "prayer camps", according to the Mail on Sunday.
A spokesman for the foreign office said: 'We confirm the death of a British national in Ghana. Mr Adusah has not requested consular assistance.'