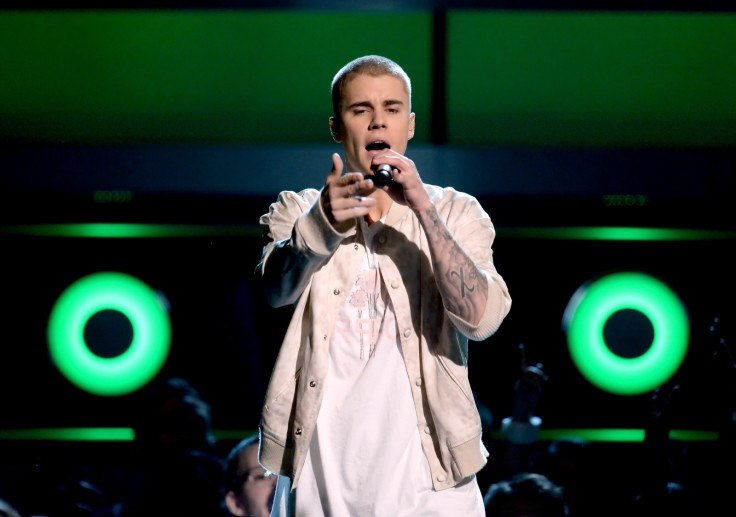 Justin Bieber punched a fan in the face while driving through Barcelona, Spain on Tuesday night (22 November).
A video obtained by TMZ shows the singer arriving for his concert in Barcelona's Palau Sant Jordi stadium with his window rolled down and that's when a fan ran up to Bieber car and stuck his hand in the window to touch him. The 22-year-old singer responded by hitting the intruder in the face, causing his lips to bleed.
According to the gossip website, "The guy ended up a bloody mess as he and his friends reacted in shock."
Bieber has faced a lot of criticism while on his Purpose tour, wherein he had multiple on-stage tantrums during his performance in the United Kingdom. He even stormed off the stage mid-show in Manchester in October. However, a report in People Magazine asserted the singer showed off his soft side backstage, by giving out flowers to the girls in line.
A source told the Magazine, "Justin was giving out flowers to all the girls in the line." "He was with a pack of mates and saw a flower seller and bought a massive big bunch of roses and started handing them out to all the girls that were waiting outside. It was really nice. He was quite chilled — really polite and relaxed."
The source added, "He just saw an opportunity to make some people happy and went for it." The singer is currently on Purpose World Tour, and is scheduled to appear in Madrid's Barclaycard Center on 23 November for a live concert.