A pregnant Kate Middleton was all smiles as she arrived in Sweden today (30 January), all wrapped up in a black coat and matching bobble hat with husband Prince William before enjoying a spot of Bandy.
The Duke and Duchess of Cambridge have officially begun the first day of their four-day Scandinavia Royal tour where they will meet the Nordic royals.
The couple, without children Prince George and Princess Charlotte, arrived for the Bandy game at Vasaparken in Stockholm in high spirits, with William, 35, placing a protective hand on his pregnant wife's back as she walked on the slippery ice.
Kate, who is due to give birth to their third child in April, braved the chilly temperatures of -1C in a grey bobble hat, a fur-trimmed Burberry coat, a sweater by Swedish designer Fjallraven and black skinny jeans, with cosy fur-lined boots to top it all off.
William looked equally warm in a burgundy bobble hat and a puffer coat, preparing to meet the local players on the ice and learn more about the popular Swedish sport.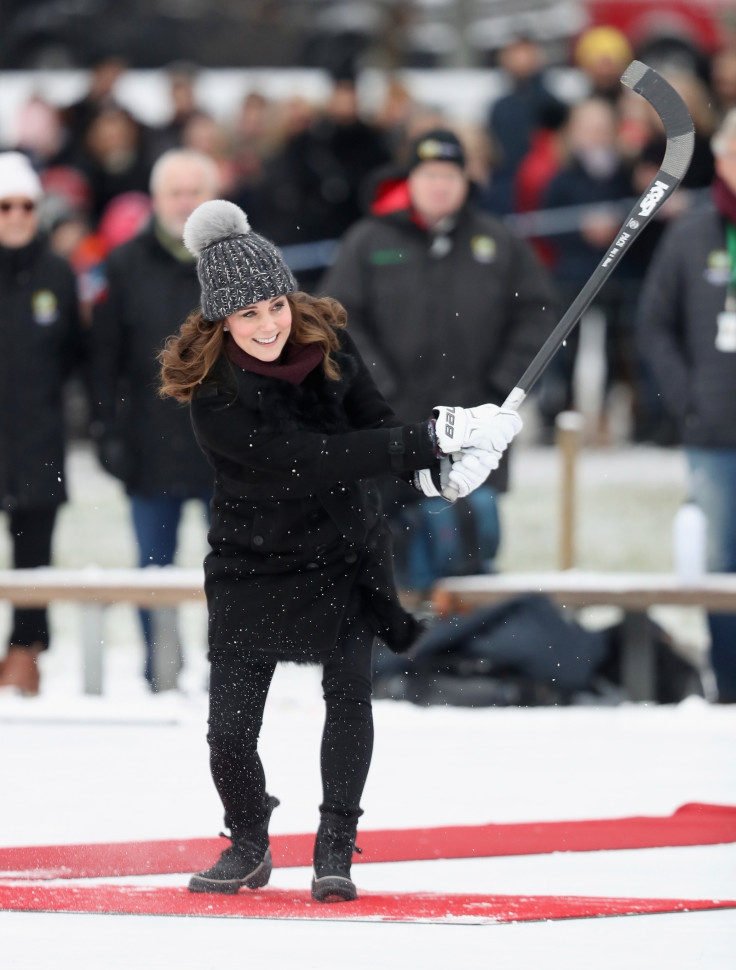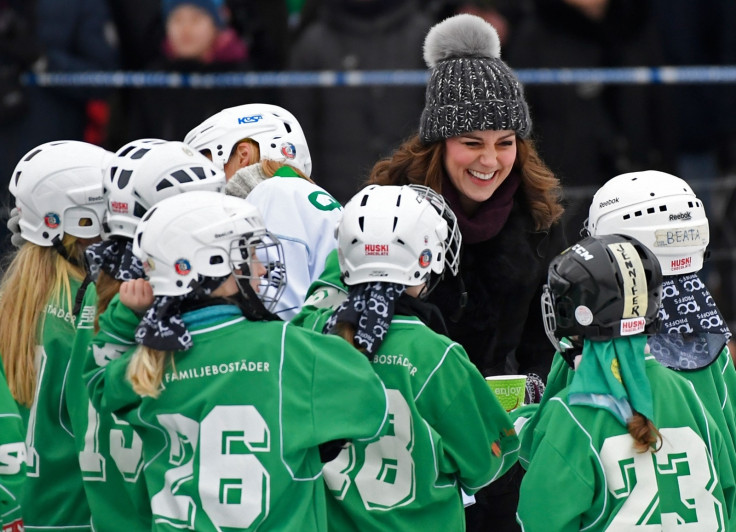 Kensington Palace explained on Twitter: "Their Royal Highnesses will attend a bandy hockey event at Vasaparken, an outdoor ice-skating venue in the city centre.
"Dating back to 1813, the sport of bandy originated in Cambridgeshire, and has now become one of the most popular winter sports in Scandinavia, Eastern Europe and the US."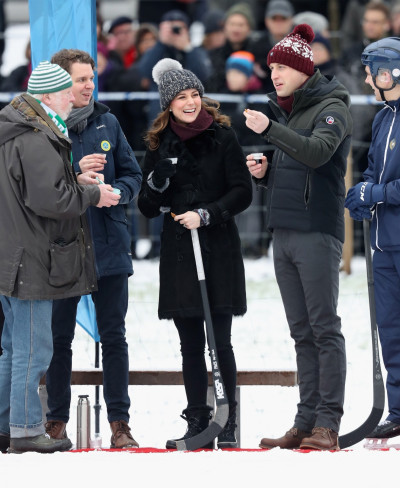 British ambassador David Cairns shared a welcome tweet on social media, writing: "Welcome to Stockholm. The standard of HRH Prince William, The Duke of Cambridge, flies from the British Residence, with English Church behind. @UKinSweden @KensingtonRoyal #RoyalVisitSweden."
An excitable Kate was seen chatting and laughing to a young bandy player, before the couple posed for photos on the rink and had a go at the sport themselves. Kate even scored a goal which was documented by Kensington Palace's Twitter account.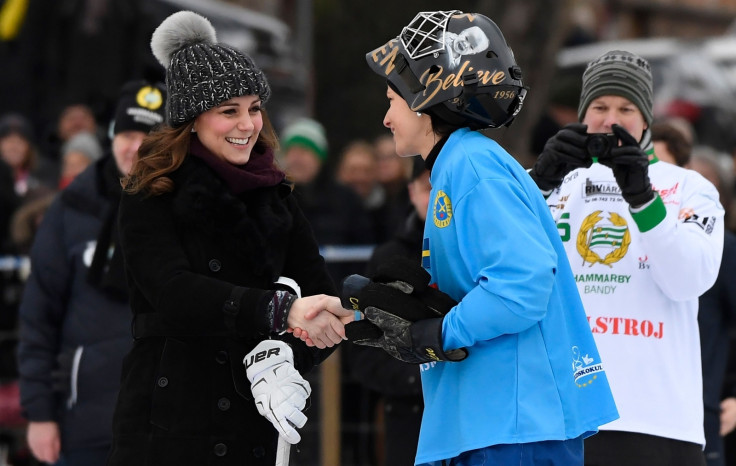 The palace also expressed gratitude for the warm welcome the royal received on their first engagement of the tour, telling their followers: "Thank you to everyone for making The Duke and Duchess's first engagement in Stockholm such a memorable one! #RoyalVisitSweden."
The royal couple are set to venture to Oslo for two days. King Carl XVI Gustaf will be entertaining the couple during their stay, who came to the throne in 1973 at the age of 27.
The current monarch and wife Queen Silvia have three children, Crown Princess Victoria, 40, Prince Carl Philip, 38, and Princess Madeleine, 35.