Queen Jetsun Pema: The young monarch who rules over Bhutan and Instagram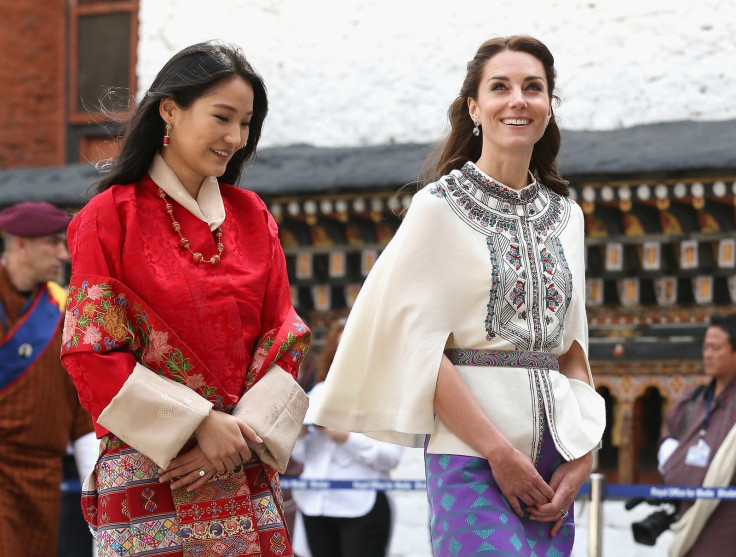 KEY POINTS
Keen environmentalist Queen Jetsun Pema is 27 years old.
Husband Jigme Khesar Namgyel Wangchuck is reigning "Dragon King" of Bhutan.
While the young royals in the UK have often been branded social media's monarchs of today, it seems the world's youngest queen could give them a run for their money.
At 27 years old, Queen Jetsun Pema of Bhutan reigns over social media with 87,300 followers on Instagram - more than a tenth of the population of her country which sits in the eastern Himalaya and is home to about 790,000 people.
But there is more to Jetsun Pema than just being a glamorous royal with a social media account.
According to the Times of India, she studied international relations with psychology and art history at Regent's College in London. After finishing her degree, she returned to Bhutan at the age of 21 where it was announced she was to marry His Majesty (known as Druk Gyalpo or 'Dragon King' in Bhutan) Jigme Khesar Namgyel Wangchuck.
The two tied the knot on 13 October 2011.
In an announcement of his decision to marry on Facebook, the Dragon King, now 37, said: "Many will have their own idea of what a queen should be like – that she should be uniquely beautiful, intelligent and graceful.
"I think with experience and time, one can grow into a dynamic person in any walk of life with the right effort. For the queen, what is most important is that at all times, as an individual she must be a good human being, and as queen, she must be unwavering in her commitment to serve the people and country."
He continued: "As my queen, I have found such a person and her name is Jetsun Pema. While she is young, she is warm and kind in heart and character.
"These qualities together with the wisdom that will come with age and experience will make her a great servant to the nation."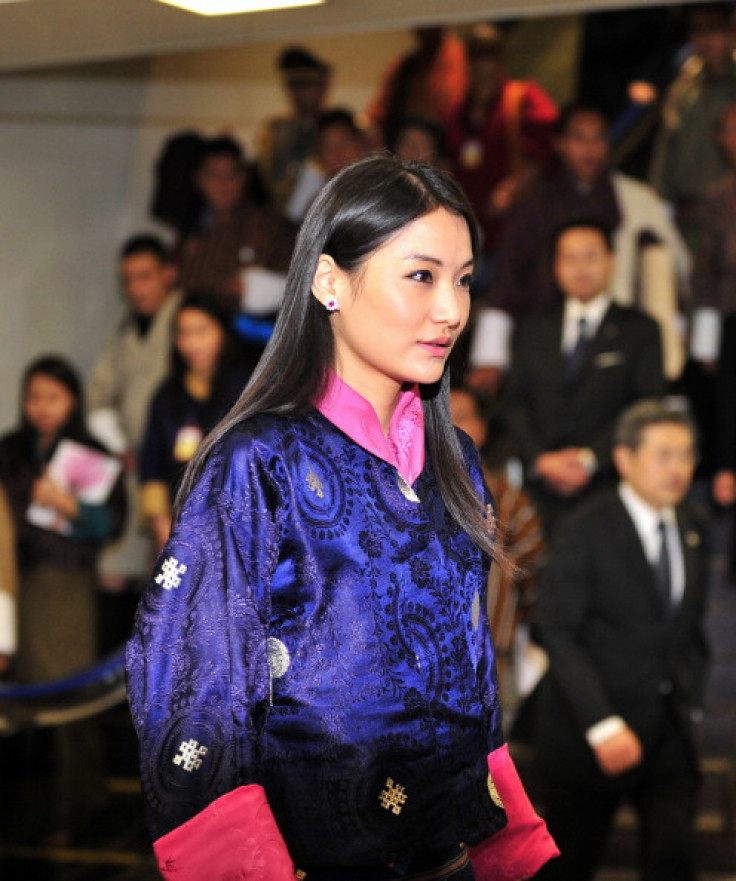 Jetsun Pema has often been compared to the Duchess of Cambridge as she is portrayed as a "commoner". Like Middleton, she is the daughter of airline pilot but her family had long known the royals.
Family friends said it was a love marriage between a couple who had already been living together for eight months, The Washington Post reported. It is thought the pair dated for three years before they got married.
On 5 February 2016 the queen gave birth to a son, Crown Prince of Bhutan, Jigme Namgyel Wangchuck. In honour of his birth 108,000 trees were planted by thousands of volunteers in Bhutan.
The pair met Prince William and the Duchess of Cambridge in April 2016 when they had a private dinner with Bhutan's King and Queen at Lingkana Palace in the grounds of the Tashichho Dzong.
In November, Jetsun Pema launched the Bhutan for Life initiative, a strategic plan for Bhutan to continue its conservation and environmental sustainability programmes.
Throughout her time as queen, Jetsun Pema has been a strong advocate of environmental issues. She is patron of the Royal Society for the Protection of Nature and the United Nation Environment Programme's ozone ambassador.