A charity that supplies human hair wigs for young cancer patients has welcomed the news that Kate Middleton may have donated some of her own locks.
According to the Daily Express, The Duchess of Cambridge's hairdresser trimmed more than seven inches from her barnet back in October, and an aide picked up the hair before sending it to the Little Princess Trust.
The idea is said to have come to the 36-year-old royal as her stylist Joey chopped her mop.
"While Joey was snipping away the idea came to her of doing some good with it rather than throwing it away." an insider said. "She mentioned it to Joey, who thought it was a brilliant idea.
The hair was sent using an alias so the trust thought it was from a female donor in the Kensington area.
The source added: "It's lovely to think somewhere a little girl is happily wearing a wig made from a real princess's hair. It's a very heartwarming thing for Kate to have done, and very thoughtful to use hair that would have otherwise just been thrown away."
A spokeswoman for the organisation, which aims to put a smile back on the faces of patients that have lost their hair after receiving chemotherapy or radiotherapy treatment, said that while they had been unaware of a possible royal donor, they were "delighted".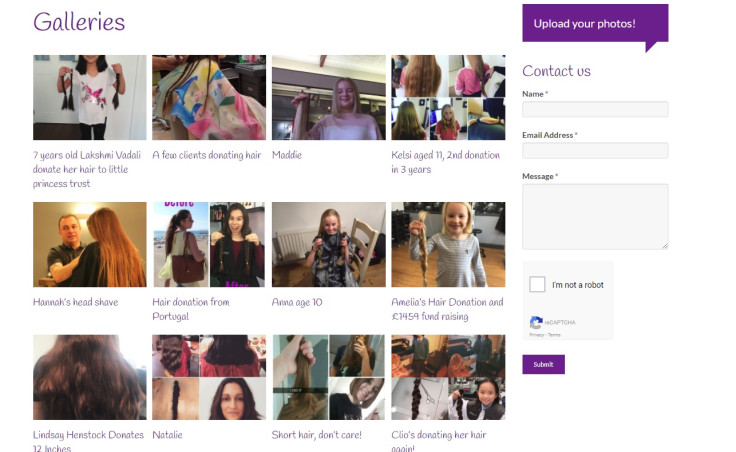 "It's a complete surprise," Helen Creese said. "Obviously, we're all absolutely delighted that she donated her hair, and we're very grateful as well, just as we're grateful to everyone who chooses to support the charity in this way, and so many people do.
Creese said that had they had known it was from the pregnant mother of two, the charity would have sent her certificate to thank her for her support, adding: "It's such a selfless act anyway to donate your hair to help a sick child or young adult."
Little Princess Trust was set up in 2005 Simon and Wendy Tarplee in memory of their five-year-old daughter Hannah who died as a result of cancer in June 2005. One Direction star Harry Styles donated his locks to the charity in May 2016 ahead of acting debut WWII movie, Dunkirk.