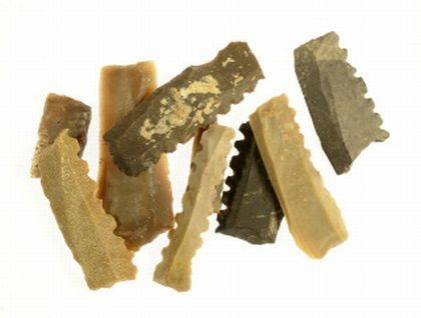 Israeli archaeologists have uncovered an ancient well built approximately 8,500 years ago, on the western side of the Jezreel Valley, south of the Lower Galilee region in Israel.
The well, some eight metres deep and 1.3m in diameter, was found during excavation work prior to the widening of Highway 66 in northern Israel. Artefacts recovered from the well suggest that it probably belonged to farmers, according to archaeologists.
"The impressive well that was revealed was connected to an ancient farming settlement and it seems the inhabitants used it for their subsistence and living," Yotam Tepper, the excavation director, speaking on behalf of the Israel Antiquities Authority (IAA), said. "The finds include, among other things, deeply denticulated sickle blades knapped from flint which were used for harvesting, as well as arrow heads and stone implements."
The upper part of the well is built of stone and the lower part hewn in the bedrock. Two capstones, which narrowed the opening or were probably used to cover the well when not in use, have also been found.
Artefacts apart, animal bones and charcoal remains were also found in the well's shaft. Archaeologists believe that the organic remains will help future studies about the domestication of plants and animals in prehistory. The well also reveals the surprising quarrying skills of the people in the region, thousands of years ago.
"The well that was exposed in the Jezreel Valley reflects the impressive quarrying ability of the site's ancient inhabitants and the extensive knowledge they possessed regarding the local hydrology and geology which enabled them to quarry the limestone bedrock down to the level of the water table. No doubt the quarrying of the well was a community effort that lasted a long time," Tepper added.
The well unearthed in the Jezreel Valley is one of the three oldest prehistoric wells yet discovered. The other two were found at sites in Cyprus and Atlit Yam. These wells indicate the beginning of human domestication.
"The exposure of these wells makes an important contribution to the study of man's culture and economy in a period when pottery vessels and metallic objects had still not yet been invented," Dr. Omri Barzilai, head of IAA's Prehistory Branch concluded.