Preity Zinta-Ness Wadia Case: Police Identify Witnesses, CCTV Footage and Shocking Twitter Reactions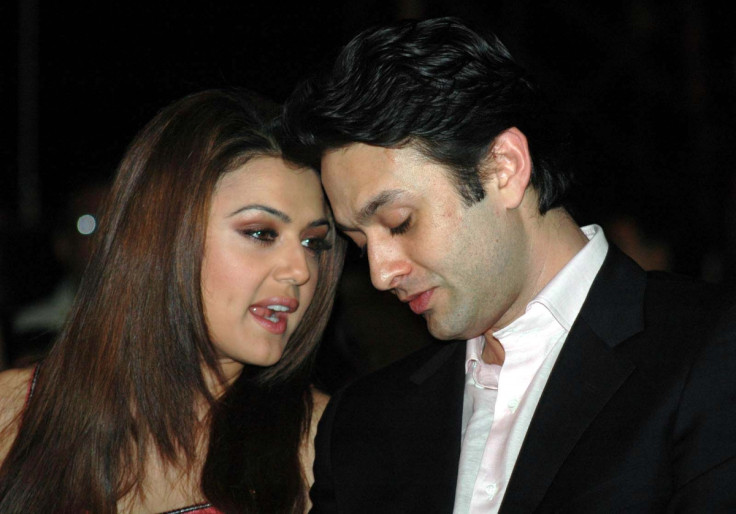 The Preity Zinta-Ness Wadia case might just get uglier as the police have identified two witnesses who allegedly saw the Bollywood actress getting abused and molested by her former boyfriend.
The police have not yet been able to contact these witnesses but their statements will be recorded soon, reports Hindustan Times.
The actress filed an official complaint stating that industrialist and co-owner of the IPL team, Kings XI Punjab, Ness Wadia abused and molested her at the Wankhede Stadium in Mumbai during the play-off between IPL (Indian Premiere League) teams - Kings XI Punjab and the Chennai Super Kings on 30 May.
As per the HT report, the IPL COO Sundar Raman may also be questioned with regard to an earlier incident of abuse as alleged by Zinta.
Zinta said that Wadia had threatened her with dire consequences and intimidated her by boasting of his political clout and connections.
"...he said he could make me disappear as I was nobody and only an actress and he's a powerful person", stated the actress in a statement.
In her latest statement, Zinta expressed that she fears for her life post the incident.
"I say that Mr. Ness Wadia has gone to the extent of threatening me with dire consequences and intimidating me by boasting of his political clout and connection. The recent afore-stated incident in Mumbai at the Wankhede Stadium has left me shattered and I fear for my life."
A CCTV footage showing Zinta and Wadia just moments before the incident occurred was procured by Times Now. In the video, there is a fair amount of distance between the two. What is not seen is the alleged spat between the former couple. Click here to view the video.
Police are currently examining the four-hour footage.
Bollywood star and Zinta and Wadia's mutual friend, Saif Ali Khan, also spoke out about the incident. Here's what the actor had to say (via Bollywood Life):
"I am friends with both (Preity and Ness). I went to school with Ness and from what I know of him he is a wonderful gentleman. I am sad this has happened. I hope things are sorted out between them." He added, "Both are my friends. I want both of them to be happy."
Here are some Twitter reactions from people on the Preity Zinta-Ness Wadia case:
Heard someone say #PreityZinta has accused #NessWadia to make quick money. This is what stops women from complaining in the first place!

— Rashmi Putcha (@RashmiPutcha) June 15, 2014
Why did it take #PreityZinta a fortnight to realise that she was molested?.. Alleged incident on May 30 & Complaint on June 13? — Anirban Roy (@AnirbanFromRLF) June 13, 2014
#PreityNessMess teaches us that one should not mix Business with Pleasure.

— Swami (@mohitraj) June 14, 2014
Yes abusive men need to be totally exposed. Rest would automatically learn #howtotreatawoman #PreityNessMess. — tejaswini kolhapure (@TejuKolhapure) June 14, 2014
Lesson for boys from #PreityNessMess: Do not be friends with your Ex, after a break-up. You might get into a big trouble any time!

— Deen- The #AAPian (@YoursDeen) June 13, 2014
Wikipedia says Ness Wadia is great Grandson of Pak founder MA Jinnah. Why am i not surprised anymore about this incident. #PreityZinta — Jaishil Patel (@JaishilRP) June 15, 2014
© Copyright IBTimes 2023. All rights reserved.