Football legend Mathew Le Tissier has come forward to claim he was given a "very, very wrong" massage by ex Southampton coach Bob Higgins. Six former Saints players have come forward to claim they were abused by Higgins, who has denied all allegations against him.
Now Soccer Saturday pundit Le Tissier has spoken about his dealings with the alleged paedophile, whom the Football League issued a warning about in 1989, and who was acquitted of sex abuse charges in 1992.
Le Tissier told the BBC: "Everyone was just naked and thrown on this bed, and given a very, very quick massage. It was uncomfortable... It's very, very wrong".
He added: "It was something I was never used to, growing up even at school you were kind of shy about your body at that age and you didn't really undress in front of other people
"As a young boy, you saw everyone else doing it and thought 'oh right, is this normal?' Looking back it's pretty disgusting, what went on is not normal behaviour...you look back at it now and think hang on, what was going on?
"I'd like to think bravery of boys who have come out will encourage everyone else who has experienced those kind of things and the perpetrators get brought to justice,
The former England star is the most high-profile name to come forward concerning allegations about the world of youth football in recent weeks.
Southampton are one of 55 clubs understood to be looking into historical allegations of child abuse, following on from several former players coming forward with claims.
Higgins worked for Southampton's youth set-up in the 1980s, but left in 1989. The BBC claims he left the club after concerns were raised about his behaviour and a TV documentary then aired the claims of eight alleged victims.
Also in 1989, The Football League sent a warning to all league clubs about Higgins, saying that they "opposed" an organisation he had set up called the Bob Higgins Soccer Academy.
The letter stated: "The Football Association, Football League and English Schools' Football Association are opposed to this organisation and I would ask all clubs which might be thinking of becoming involved to give this office the opportunity of appraising them of the situation before taking any steps in this direction."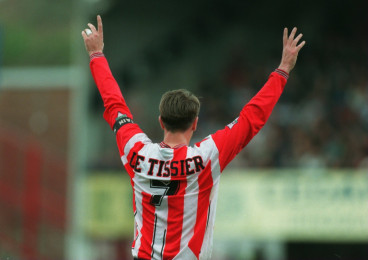 Higgins was still working in football up until this week, serving as a coach for Fleet Town on an informal basis. The club have said he is no longer part of their set-up.
Higgins has denied all allegations, and this week the BBC and other news organisations have tried without success to reach him for comment.
The claims come as QPR became the latest club to reveal they are looking into claims of abuse against a former employee. They have said they are taking the claims against one-time scout Chris Gieler "very seriously".
A spokesperson added: "Any form of abuse has no place in football or society. QPR has robust recruitment procedures and safeguarding policies in place to ensure the protection and welfare of both children and vulnerable adults, and we employ a full-time designated safeguarding manager who works across all areas of the club with specific responsibility to the Academy and Community Trust.
"In line with FA, Premier League and Football League guidelines, we have had someone responsible for safeguarding in place since 2011.
"As a club, we work closely with the police, local authorities and safeguarding agencies and comply with all best practice and legislation to ensure the protection of minors and vulnerable people who come into contact with the club."