Argentina President Cristina Fernandez de Kirchner On Leave with Brain Injury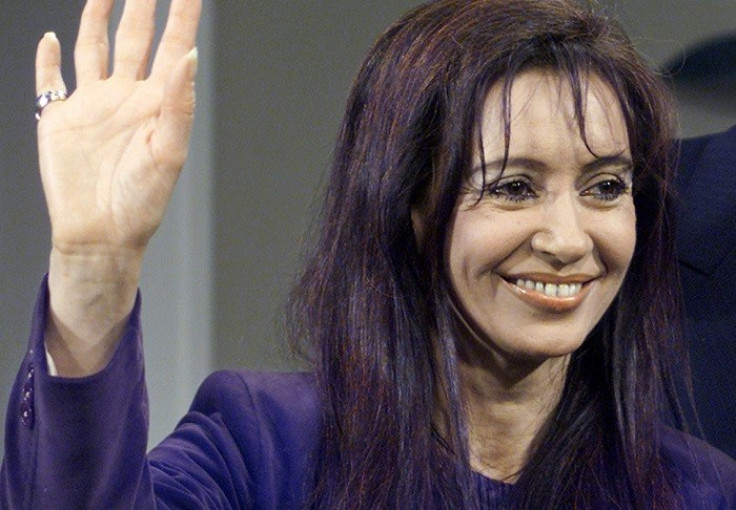 Doctors have orders a month's rest for the Argentine leader Cristina Fernandez de Kirchner after discovering blood on her brain.
President Fernandez's spokesperson said she had suffered a previously undisclosed "skull trauma" on 12 August.
Alfredo Scoccimarro read a statement signed by the president's doctors saying that Fernandez had suffered a blow to the head but tests, including a CAT scan at the time, "showed nothing".
But on Saturday 5 October, Fernandez went to hospital for checks on an irregular heartbeat. She was also suffering from headaches and doctors found a subdural hematoma - bleeding between the brain and the skull.
"The president had a cardiovascular study done in the Fundacion Favaloro and given that she had head pain, they did neurological studies, diagnosing a 'chronic subdural collection' (bleeding on the brain), and they ordered her to rest for a month," said the statement.
Argentina's first democratically elected female leader has had several health concerns while in office.
In January 2012, less than a month into her second term, the 60-year-old underwent surgery to remove her thyroid gland only to be told that she had been mistakenly diagnosed with cancer. She also suffers from chronic hypertension, according to an AP report.
The president's health is an issue for her party as she will not be able to campaign for her allies ahead of key congressional mid-term elections on 27 October. This will determine whether the controlling Front For Victory party is able to retain enough seats for Fernandez to remain in power.
© Copyright IBTimes 2023. All rights reserved.