President Barack Obama toured flood-hit Louisiana and took stock of the damage caused in capital Baton Rouge on Tuesday (23 August). He said that he was heartbroken after witnessing the loss and promised to provide full support in rebuilding the state, while dismissing criticism that he was late in visiting the area.
"I come here first and foremost to say that the prayers of the entire nation are with everybody who lost loved ones. We are heartbroken by the loss of life. There are also still people who are desperately trying to track down friends and family. We are going to keep on helping them every way that we can," ABC News quoted Obama as saying.
Speaking in the city, Obama said that the people of Louisiana were not alone and "the whole country is going to continue to support you and help you until we get folks back in their homes and lives are rebuilt".
While Obama was taking note of the affected areas, Republican presidential nominee Donald Trump, who travelled to Louisiana four days back, tweeted, "President Obama should have gone to Louisiana days ago, instead of golfing. Too little, too late!"
This is not the first time the US president was criticised for being late. Earlier, several critics condemned him for not cutting short his vacation on Martha's Vineyard to visit the affected regions.
However, Obama retaliated and said, "Let me just remind folks. Sometimes once the flood waters pass, people's attention spans pass. This is not a one-off. This is not a photo-op issue."
He also praised state officials for their initial response and claimed that the Federal Emergency Management Agency (Fema) had already allotted $127m (£96m) in aid to the state.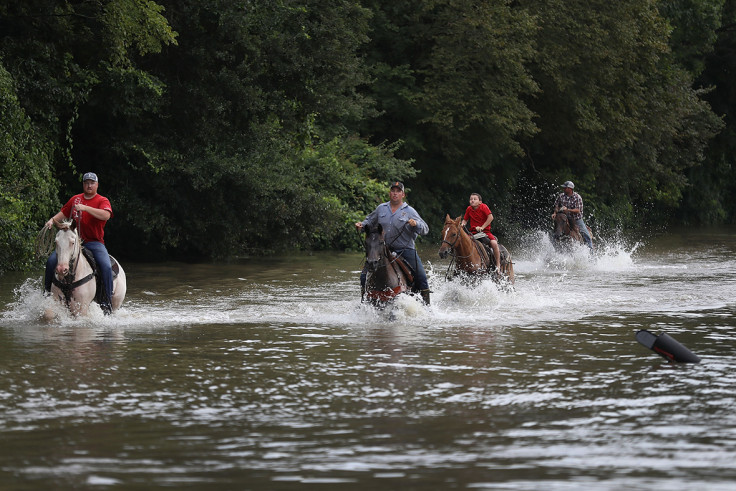 The floods in Louisiana since 11 August claimed 13 lives and left more than 2,800 people homeless. The natural disaster has been referred as the deadliest to hit the US since Hurricane Sandy in 2012.
Obama also visited the family of Alton Sterling and the family members of the Baton Rouge police officers who were killed in clashes in July. Sterling, a 37-year-old black man, was shot and killed by two white Baton Rouge Police Department officers. His killing sparked major protests across the country.