US President Barack Obama will visit flood-ravaged Louisiana next week, the White House announced on Friday (19 August). The president will visit Baton Rouge on 23 August after coordinating with state officials, Press Secretary Josh Earnest said.
"Additional details will be announced in the coming days. The President is mindful of the impact that his travel has on first responders and wants to ensure that his presence does not interfere with ongoing recovery efforts," Earnest said.
The press secretary continued: "He is also eager to get a first-hand look at the impact of the devastating floods, hear from more officials about the response, including how the federal government can assist and tell the people of Louisiana that the American people will be with them as they rebuild their community and come back stronger than ever."
The White House's announcement comes as Republicans and local media urged the president to cut his summer holiday on Martha's Vineyard short, Politico noted. However, the presidents visit will require a number of Secret Service agents and assistance from local and state law enforcement officials that may be needed elsewhere.
Republican nominee Donald Trump and running mate Indiana Governor Mike Pence visited Baton Rouge early on Friday (19 August) despite requests from Louisiana Governor John Bel Edwards urging outside politicians not to visit the flood-hit zones. Edwards' office said Trump did not call to discuss plans to visit.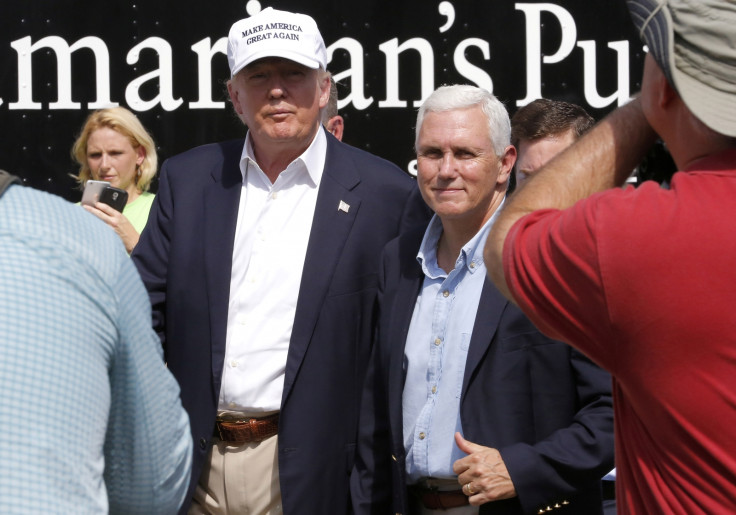 "We welcome him to LA, but not for a photo op," Edwards' office said in a statement, instead urging the GOP nominee to volunteer or make "a sizable donation," Reuters reported. Trump's motorcade drove past the devastation as it made it way to Greenwell Springs Baptist Church in East Baton Rouge Parish to visit with volunteers.
"You're going to be fine," Trump told volunteers, before taking a swipe at Obama. "The president says he doesn't want to come, he is trying to get out of a golf game," Trump said according to ABC News. "He will never be under par."
Meanwhile, Democratic nominee Hillary Clinton opted not to visit, saying, "[T]he relief effort can't afford any distractions." In a post on her Facebook page, Clinton listed two organisations that Edwards suggested could donate money to help victims of the flood. "My heart breaks for Louisiana," Clinton said. "The very best way this team can help is to make sure Louisianans have the resources they need."
The floods, which dumped more than 2.5ft (0.76 metre) on parts of Louisiana, is being called the worst US disaster since Superstorm Sandy in 2012. The president has declared much of the state a federal disaster, which makes emergency resources available. More than 40,000 homes have been damaged and at least 13 people have been killed by the floods.