President Donald Trump has announced that Neil Gorsuch will be his nomination to fill the empty seat on the US Supreme court left by the death of Justice Antonin Scalia in February 2016. Gorsuch will now have to face the senate confirmation process, which Democrats may attempt to stymie.
Reports had suggested that the last two contenders, from a list originally holding 21 names, were Gorsuch, 49, from Colorado's Tenth Circuit, and Thomas Hardiman, 51, from Pennsylvania's Third Circuit.
Trump posted two tweets in the run-up to naming his nomination trailing the announcement as being live on Facebook from the White House, leading some to suggest he was treating it like a reality show.
Introducing Gorsuch, Trump said, "This may be the most transparent judicial selection process in history.
"I have always felt that after the defence of our nation, the most important decision a president of the United States can make is the appointment of a Supreme Court justice."
Trump added that he "took the task of this nomination very seriously". The President also took a swipe at the perceived delaying of his cabinet picks by Democrats when he spoke of Gorsuch's unanimous confirmation to the appeals court: "It was unanimous, can you believe that nowadays with what's going on? Does that happen any more?"
"You have entrusted me with a most solemn assignment." Gorsuch said, adding that he was "acutely aware of my own imperfections. I pledge that if I am confirmed I will do all my powers permit to be a faithful servant of the Constitution and laws of this great country."
Gorsuch paid homage to his potential predecessor too, calling Scalia "a lion of the law".
Gorsuch added that he knew what was expected of him: "Impartiality and independence, collegiality and courage.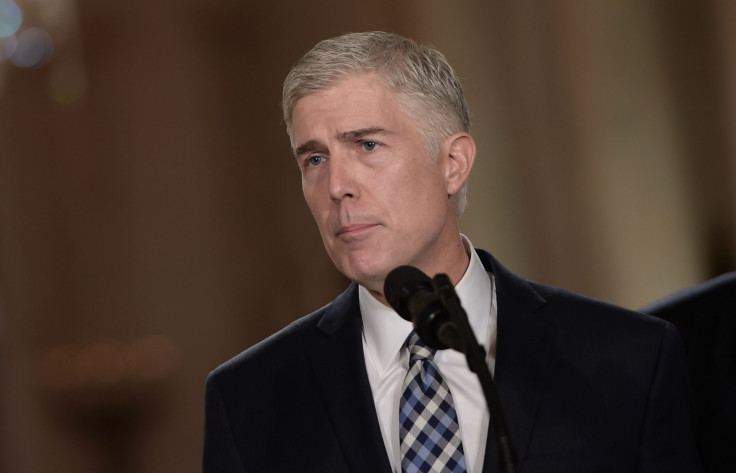 "A judge who likes every outcome he reaches is very likely a bad judge, stretching for results he prefers rather than those the law demands."
Former president Barack Obama had attempted to have his own pick for the vacant seat, Merrick Garland, ascend to the country's highest court, but was blocked by Senate Republicans led by Mitch McConnell.
The US Supreme Court has the final word on many cases of federal law in the country. It was a Supreme Court ruling in 2015 that decided that the US Constitution guarantees the right for equal marriage, meaning all states were obliged to issue marriage licenses to same-sex couples.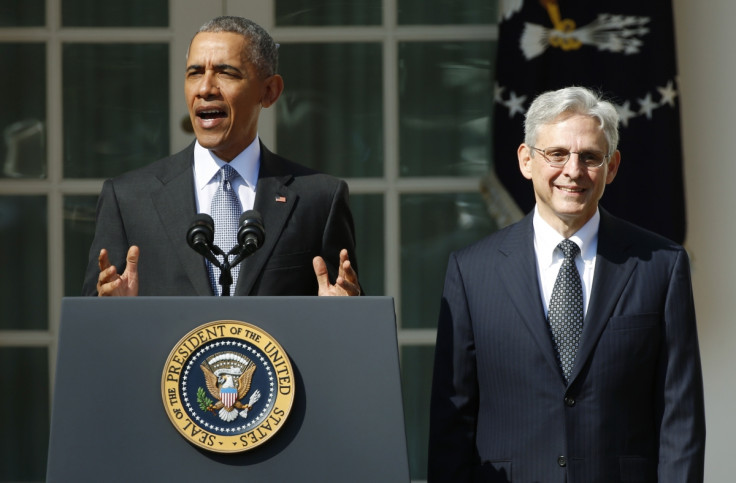 Currently the chief justice of the Supreme Court is John Roberts, along with seven associate justices: Anthony Kennedy, Clarence Thomas, Ruth Bader Ginsburg, Stephen Breyer, Samuel Alito, Sonia Sotormayor and Elena Kagan.
The new pick is likely to tip the ideological balance in the court in favour of more conservative reading of the legislature and Constitution. At the moment several rulings cannot pass as the justices are split down the middle.
Some quickly came out against Gorsuch, with California Senator Kamala Harris saying she was "troubled by the nomination ... This SCOTUS seat belongs to the people ... and we need someone who will uphold our civil rights."
Senate Minority Leader Chuck Schumer also came out with reservations, tweeting: "Gorsuch put corps over workers, been hostile toward women's rights & been an ideolog. Skeptical that he can be a strong, independent Justice".
Other Democrats signalled that they would look to halt Gorsuch's confirmation by any means possible. Arizona Representative Ruben Gallego said in a statement before the announcement: "With control of the Supreme Court at stake and in the face of unprecedented attacks on our nation's democratic norms, Democrats must rise to the challenge. Senate Democrats must not delay in declaring their intention to filibuster Donald Trump's nominee."
He later tweeted simply: "Filibuster, filibuster, filibuster."