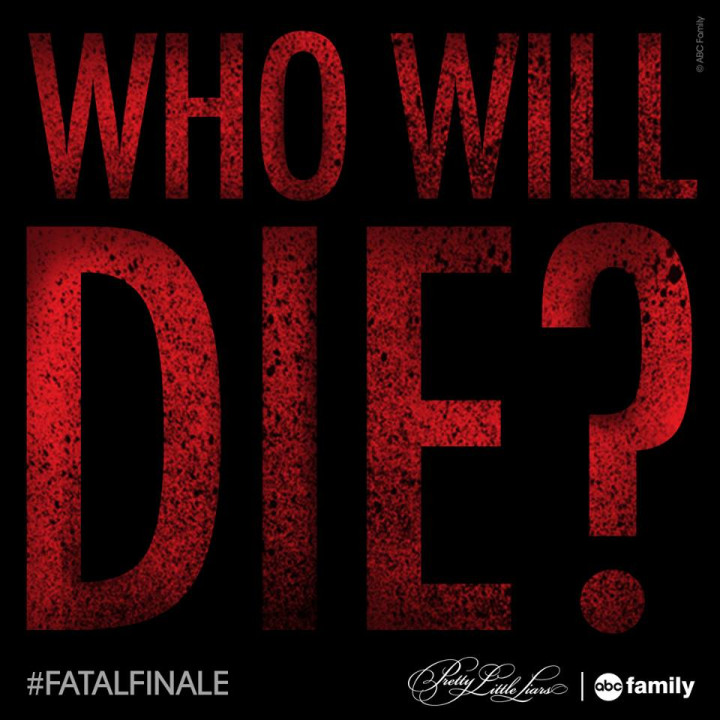 The fatal finale of the Pretty Little Liars Season 5 is perhaps the best ever finale of the teen thriller drama by ABC Family.
The mid season finale of the popular series had everything -- romance, humour and unsettling dark drama with a bloody outcome -- and it shook the PLL fans like never before.
Warning: The story contains spoilers. Avoid reading if you have not watched the summer finale of PLL yet.
The liars, Aria, Spencer, Hanna, and Emily, are trying to get to the root of Alison's mysteries after they speculate her to be A.
The #FatalFinale opened with the three liars (Aria, Hanna and Emily) standing outside a crime scene while Ezra was seen comforting Aria.
"You saw all the blood in there, there's no way anyone could have lived through that," Aria reacts to the situation while the liars receive a message from 'A' saying "It's all your fault."
The face of the victim was then revealed and it was none other than Mona.
Before her death, she managed to call Aria and spill some important information about Alison and says, "Alison is "A" and I can prove it."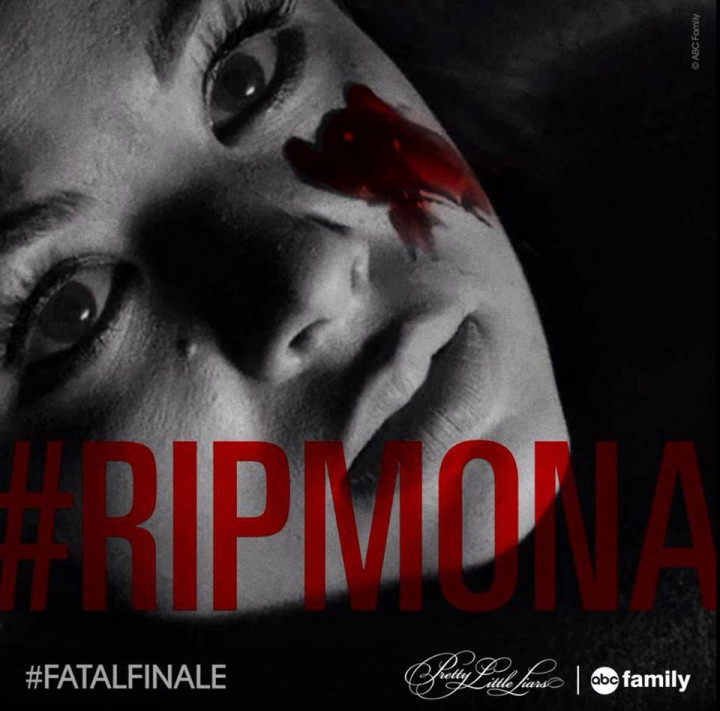 Mona tells Aria that Alison lured Bethany to Rosewood and that she knew about her mother's affairs.
However, before Aria could reach Mona to help her, she was murdered brutally (supposedly by 'A').
Fans found Mona's death shocking and soon #RIPMona started trending on Twitter.
That's what I call a #FatalFinale. Mona's face in the end... That look is gonna haunt me forever! @ABCFpll #RIPMona

— Lisa Duinhoven (@lieslovex) August 27, 2014
#PLL has finally showed the consequence of certain actions. The danger is finally real. Death is finally a possibility #RIPMona — Jason Courtar (@Jason_Dar) August 27, 2014
Mona was my favorite character what the heck #RIPMona

— na•wrong (@_narongsok) August 27, 2014
I thought she was going to blink or something when they were zooming into her face I was getting kinda scared lol #ripmona — Astrid✨ (@Astrid_Royce) August 27, 2014
OMG,I CAN'T BELEVE IT I cry.. #RIPMona #PLLFatalFinale #PLL @ABCFpll @JanelParrish

— бисквитуша'PLS ARI (@honeyvikaa) August 27, 2014
Real tears .....mona was own of my fav characters #RIPMona — (@thxrealist) August 27, 2014
Awwwww noooo Mona !!!! I can't believe it I'm actually crying #RIPMona

— Jessica (@jessiibrag) August 27, 2014
What do you think about the finale and Mona's death? Drop in your views in the comment section and let us know if you found the mid season finale shocking.