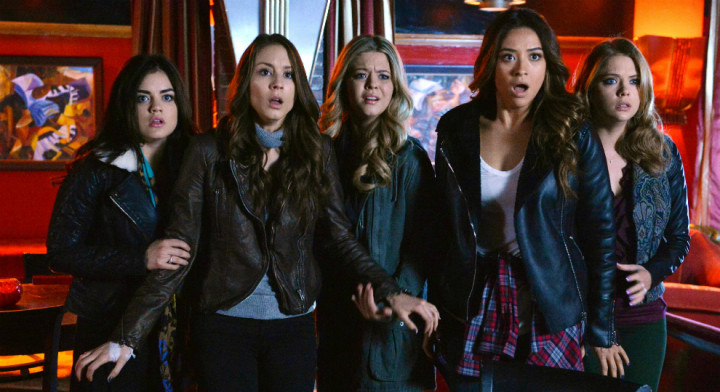 Pretty Little Liars Season 5 is just two episodes old but the intensity of lies has just grown up. Alison has finally returned to Rosewood in the Episode 2 'Whirly Girlie.'
The second episode also revealed that Ali's mother Mrs DiLaurentis is dead and buried in her own backyard. The episode 3 'Surfing the Aftershocks' will focus on Ali who is coping with her mother's death as Mrs DiLaurentis never explained why she buried Ali alive.
The upcoming episode will also focus on Hanna, who is not happy with Ali's return to Rosewsood, as she fears Ali might take over her place as the Queen Bee.
The official synopsis of the Pretty Little Liars Season 5 Episode 3 'Surfing the Aftershocks' via Wetpaint reads:
"Alison struggles with the death of her mother while the other four girls, forced under Ali's latest lie, try to piece together what happened in New York. Meanwhile, Hanna and Aria have to close loose ends with the two people who know the truth about Ali's story - Mona and Ezra, and Hanna has an identity crisis as a result of Alison's return. Spencer and Emily try to find out the truth about Jason and his whereabouts the night they were in New York."
The sneak peak video of the ABC Family's mystery thriller shows the liars are back to high school and are assured by their principal that they are 'safe'
"The four of you have had a very stressful week. I want you to know how legitimately relieved we all are that you're safe and what it means to have you back in the halls of Rosewood High School," the principal tells the girls.
Pretty Little Liars Season 5, Episode 3 'Surfing the Aftershocks' airs on June 23 on ABC Family.
Click here to watch the episode online via live stream.