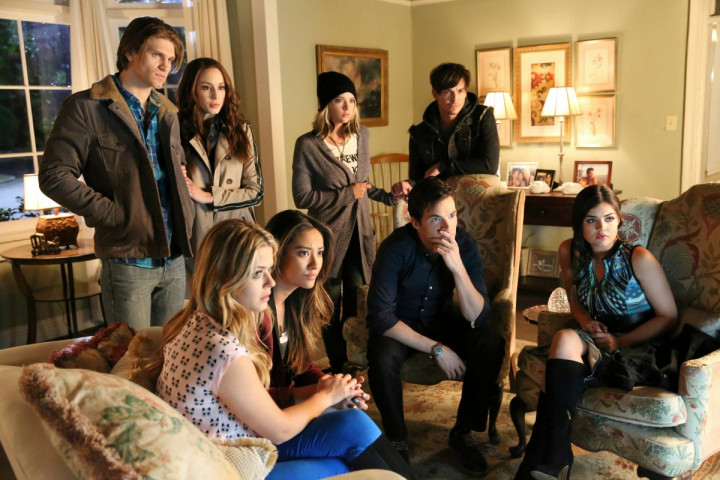 Pretty Little Liars Season 5 Episode 9 March of Crimes will focus on Hanna's drinking problems and her rough equation with Alison as Ali continues to stay at her place.
Caleb, who is on the self-destructive path, is taking Hanna along hurting her life too.
Meanwhile Emily will continue her investigation about Noel and his connection with Alison. Spencer, on the other hand, receives a letter writer by none other than 'A'.
And Aria is close to unravelling the mystery of Mrs DiLaurentis with the help of Rhonda. She learns that Mrs DiLaurentis was meeting Bethany Young.
The synopsis of Episode 9 March of Crimes via Wetpaint, reads the following:
"Hanna continues down her boozy path, with the help of Caleb, and her friends can no longer stand by and watch Hanna self-destruct. Aria starts to take note of Zach and wonders if Hanna – while drunk – was telling her the truth. Meanwhile, Emily tries to find information linking Alison to Noel and Spencer makes a surprising discovery at the eye doctor."
Will the liars, Aria, Spencer, Hanna, Emily and Alison, be able to solve their personal issues and discover the identity of 'A' and why he/she is creating problems in their lives?
To solve all the riddles watch Pretty Little Liars Season 5 Episode 9 March of Crimes on ABC Family on Tuesday night.
Click here to watch the live stream of the episode online.
Check out the sneak peek videos of Episode 9 below.