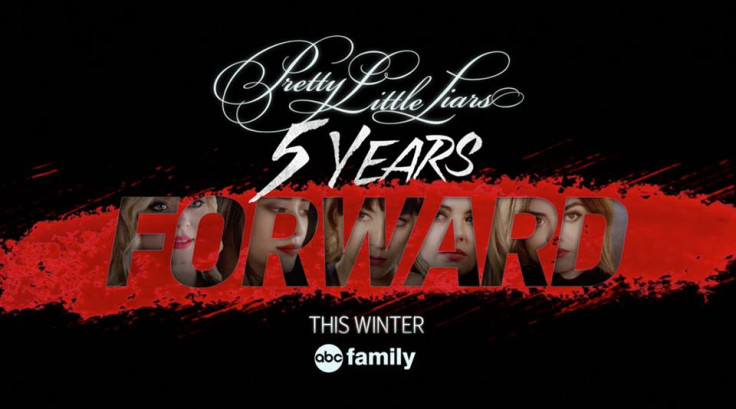 The revelation of A and her deadly plot against the liars, Alison, Aria, Emily, Spencer and Hanna have left fans shocked in Pretty Little Liars season 6. But show creator Marlene King hints that unmasking the hooded villain is just a small part of the whole mystery as the Sara Harvey suspense still remains.
The alliance between CeCe (aka Charlotte) and the Red Coat was never explained in the summer finale. But she teases that the winter premiere of the ABC family thriller will be based on that edgy plot.
"Some of that is mystery moving forward as we make the time jump, so I can't really tell you that much about it. There are questions that are asked and some are answered in our first episode when we come back," the show's creator told EW.
During the mid-season premiere, the popular teen series will go five years forward with all the girls settling in different cities. But unfortunate incidents will strike the girls after they plan a reunion at Rosewood as their new secrets will start hunting them.
"They come back together – they've been apart for five years – and they're very excited to see each other, but they still have secrets, too. They've had five years of being apart to need to cover up some of what they've been doing," King was quoted by Hollywood Reporter.
The second part of PLL season 6 will also bring another villain, probably much deadlier than the hooded A, who may have links in killing Mrs. Jessica DiLaurentis.
It will be interesting to see how Alison will do justice to her wedding and how she is taking care of CeCe who is speculated to have moved in with her 'beloved' sister.
More will happen when Pretty Little Liars season 6 returns with rest of the episodes during winter this year.