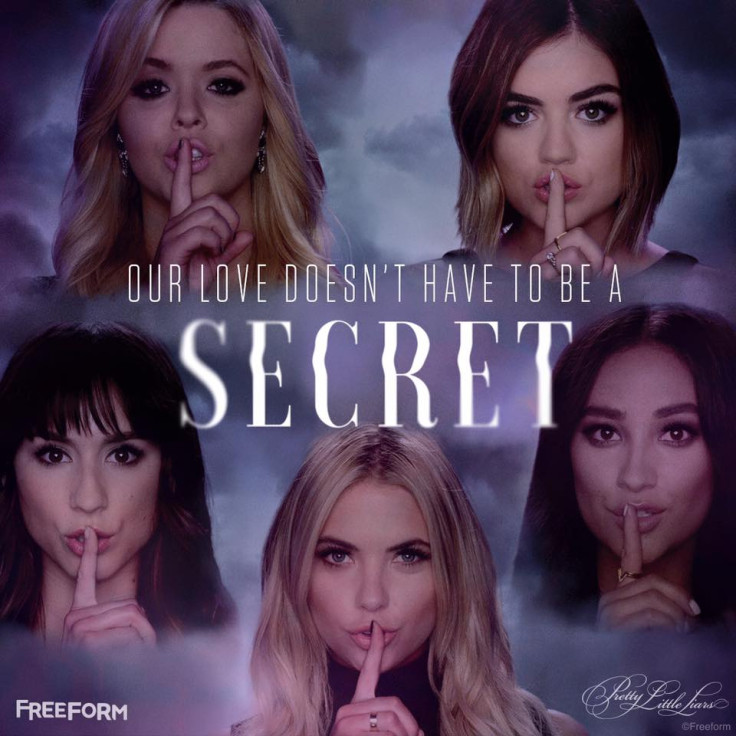 The penultimate episode of Pretty Little Liars season 6 will air this Tuesday and as predicted by show creator Marlene King, the episode will guide fans towards a "revealing" finale. The liars — Aria, Hanna, Emily and Spencer — are being haunted by a stalker who is threatening to kill them if they don't find Charlotte's killer.
The girls are also facing pressure from Rosewood police, who speculate that after the events of season five the liars do have a motive to kill the former A. The pre-finale episode of PLL season 6 will follow the repercussions of the enormous stress the girls are going through.
Click here to watch the episode via live stream online on Freeform's official website (only in the US).
Warning: Spoilers ahead
Determined to reveal the face behind the threatening text messages and the regular life threatening attacks on them, Hanna will come up with a master plan to reveal the face behind the stalker, the Uber A.
A promo released by Freeform, reveals that Hanna will confess to murdering Alison's transgender sister. But more than the truth, it appears like the girl gang is ready for their veiled battle.
The synopsis of episode 19 titled Did You Miss Me? reads:
After Alison is confronted with a sudden, mysterious jeopardy, the Liars decide to take things into their own hands for a counterattack. Hanna and Caleb work together to develop a plan to come face-to-face with the tormentor. Emily and Spencer team up to investigate if Mona had any involvement with the murder. Aria and Ezra continue to work on the book though it might be more difficult than anticipated.
Meanwhile, Ali encounters an unexpected visitor.
King has already hinted that a twin was entering Rosewood and that he/she will be unmasked in the finale. There are speculations that Alison's unexpected visitor may have something to do with the ongoing drama.
Pretty Little Liars season 6 airs every Tuesday night on Freeform, previously known as ABC family.