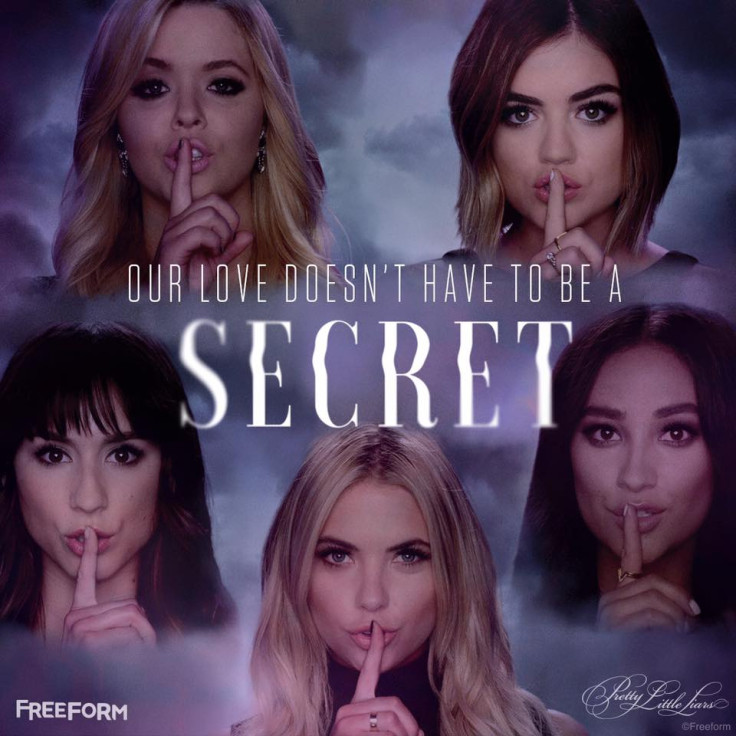 Pretty Little Liars season 6 will air its penultimate episode on 8 March and show creator Marlene King has promised that there will be a big reveal about Uber A. In season 5, she had teased about introducing the "twin theory", but fans could have never imagined that it could take shape in the season 6 mid-season finale.
Warning: Potential spoilers ahead
The show's creator posted a series of tweets teasing fans about another Big A reveal in the season 6 finale, which has a deep connection with one of the liars' past.
She said on Twitter:
The real A is now dead and there is an Uber A lurking within Rosewood, who is threatening the liars, Aria, Hanna, Emily and Spencer to find and name Charlotte's murderer. While replying to a fan, King assured that in the last two episodes there will be a big reveal in Pretty Little Liars, which will unmask a "secret twin".
The teen thriller series by Freeform is an adaptation of the bestselling novel by Sara Shepard, wherein there is mention of Alison having a secret twin sister named Courtney. However, the chances of her appearance seem bleak as King has denied introducing another creepy DiLaurentis character, but she has assured that there will be a twin of another character.
This has sparked speculation that any of the other liars may have a secret twin brother or sister, who is planning evil against them. The synopsis of the pre-finale episode titled, Did You Miss Me reads: "...the liars will plan a counter attack on Uber A to unmask him/her. Meanwhile, Mona Vanderwaal will come under the radar of the girls who will realise that she has previously threatened to kill Charlotte."
After a series of lacklustre episodes, PLL fans are expecting some explosive revelations in the last two episodes to keep them intrigued. Pretty Little Liars season 6 airs every Tuesday on the Freeform network.