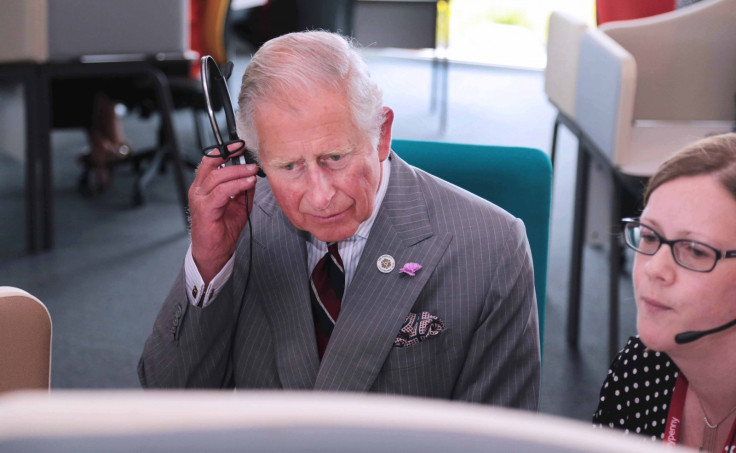 Prince Charles was in extremely high spirits on his visit to Wrexham, North Wales today (14 July), where he officially opened Moneypenny's award-winning head office.
The Prince of Wales, 68, was joined at the event by local dignitaries including Deputy Lord Lieutenant Lloyd Fitzhugh, High Sheriff of Clwyd Charlotte Howard, Mayor of Wrexham Cllr John Pritchard and Lesley Griffiths, Assembly Member for Wrexham, for the engagement.
The visit from the heir to the throne was a momentous occasion for Moneypenny – a provider of telephone answering, outsourced switchboard, live chat and customer contact solutions – as it celebrates its thriving and fast-growing business.
As it stands, Moneypenny looks after 10 million telephone calls a year and digital media platforms for 10,000 businesses, from sole traders to multinational corporations.
Charles – wearing a grey pinstripe double-breasted suit and red-and-blue striped tie – was pictured laughing with Moneypenny staff as they showed him around the 90,0002ft office, which boasts a treehouse, a pub and sun terrace. The features were selected after staff completed a survey of what they wanted for the new HQ.
The charitable work that Moneypenny does with The Prince's Trust was a key factor in Charles' decision to visit the new offices. He was also delighted to see that one of his own charities called The Canal and River Trust, has its own dedicated team at Moneypenny and met the team of PAs who look after it with telephone, email and social media customer services.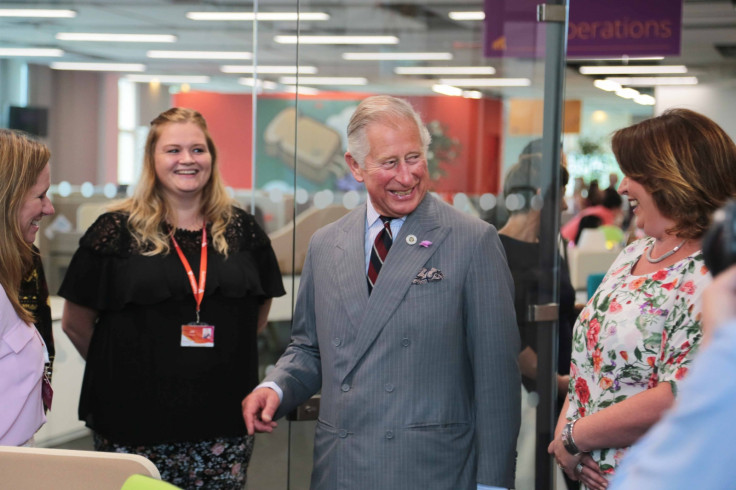 Ed Reeves, co-founder of Moneypenny, says: "We were delighted to welcome His Royal Highness The Prince of Wales to officially open our stunning offices here in Wrexham and to meet our extraordinary staff. We are extremely proud that Moneypenny is recognised as a business that is constantly pushing boundaries, both for its clients and our staff, as is shown in our mould-breaking offices."
Charles – who was without wife Camilla, Duchess of Cornwall for the day visit – also met with a group of five previous winners of the 'The Fellows' – a staff awards scheme that recognises and rewards outstanding achievements and extraordinary customer service.
The royal's visit concluded with co-founder Rachel Clacher introducing him to staff gathered in the atrium and inviting him to officially open the firm's new offices by unveiling a commemorative stone.