The Duke and Duchess of Cornwall are settling in nicely in Cornwall as they enjoy the sunshine on the coast during their annual visit to the South West.
The packed visit will see Charles and Camilla fulfil 14 engagements during the three-day trip including visits to Penzance and a private tour of the Duchy farming tenants and offices.
Day two of their trip saw Charles and Camilla visit the cast of Doc Marten, starring Martin Clunes, who greeted the royals and posed for photographs in the sunshine. The couple met with the cast inside Nathan Outlaw's restaurant in the picturesque fishing village of Port Isaac, which is known as Portwenn in the hit show.
Camilla was dressed perfectly for the weather in a mid-length floral tea dress with 3/4 length sleeves accessorised with tan flat pointed courts ideal – perfect for strolling around the Cornish town. Charles was in good spirits and dressed for the weather accordingly, in a light grey suit with striped tie.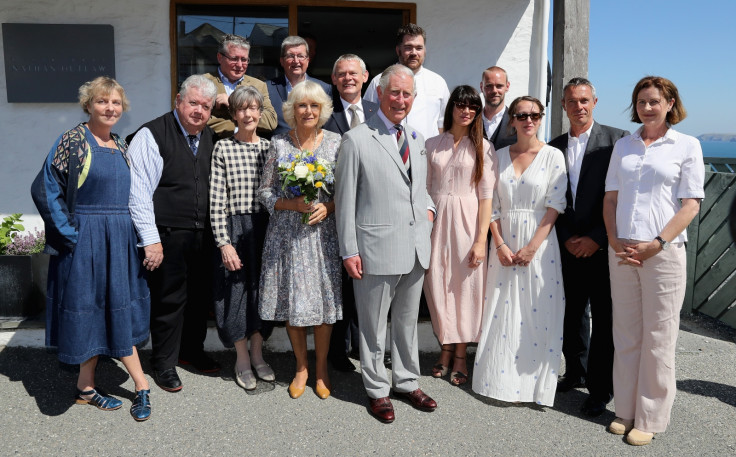 The Duke of Cornwall spent time visiting the Port Isaac RNLI who presented him with a specially created gift. Speaking to local radio station Pirate, Chairman Bob Bulgin said: "There is a book that we've published just recently in the last two months, which details the history of Port Isaac life boats.
"We do have a special edition that has been hand bound in order to present to the Duke of Cornwall. A lot of people have been looking forward to this."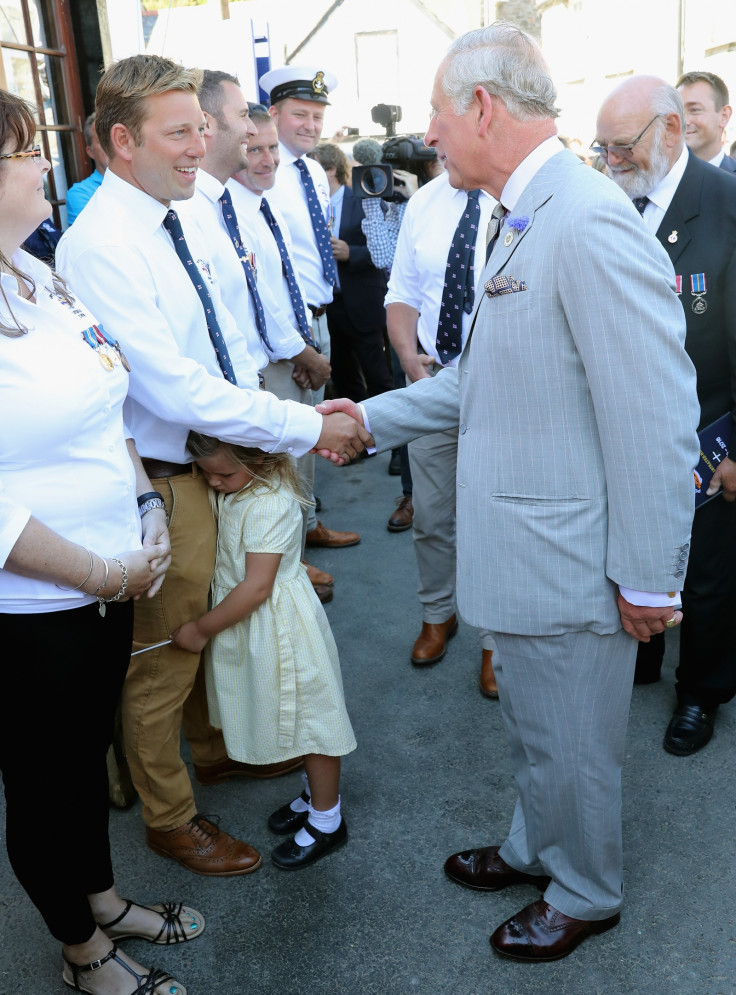 The Prince spoke with the volunteers who run the service, he also met Mrs Linda Sleeman, who lost her husband and had her son saved during a hazardous rescue mission in April 2012.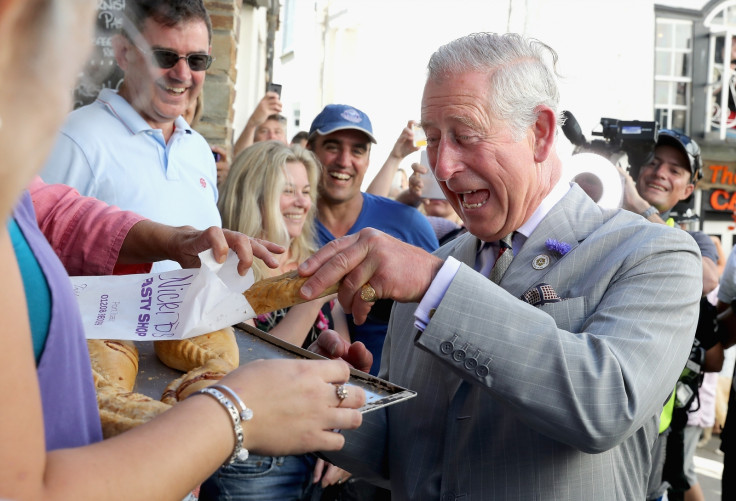 Not one to miss out on the local fare, The Prince looked overjoyed to sample homemade Cornish pasties from port Isaac local shop Nicki's Bakery. Meanwhile Camilla met with local volunteers of The Ideas Partnership in Port Isaac's village hall. The charity, which helps the poorest children from Kosovo, was one that the Duchess came across during a recent trip to Kosovo.
During their three-day visit to the South West, the Duke will also be visiting a new development of affordable houses that have been built in partnership with The Duchy of Cornwall as well as a heat and power plant at Devonport Energy in Plymouth – as part of his packed itinerary.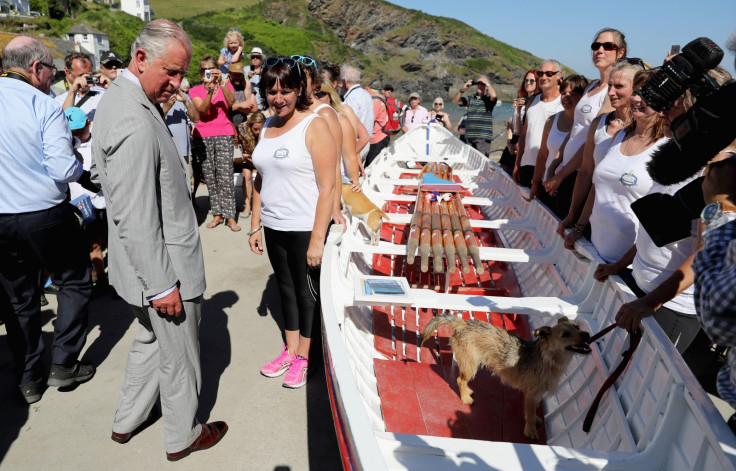 Camilla is equally as busy and will be attending a service of thanksgiving to mark the 25th Anniversary of the Children's Hospice South-West (of which she is a patron) alongside officially opening the new BBC South West Headquarters at Broadcasting House, Seymour Road in Plymouth.