Queen Elizabeth II hosted 500 guests at Buckingham Palace last night (14 July 2016) as the host of her annual Queen's Awards for Enterprise. Celebrating more than 250 businesses at the London palace, Her Majesty awarded accolades to companies who had excelled in the fields of International Trade, Innovation and Sustainable Development.
Winners this year included Vegware (a brand that creates eco-friendly, fully compostable food packaging made from plants), i-Candy (a fourth-generation family business specialising in pushchairs) and Lily's kitchen (which makes organic, natural pet food and snacks).
Joined by her husband Prince Philip, 95, and her sister the Princess Royal, the monarch looked at ease with the crowds and greeted the award-winners and guests with a smile.
Princess Eugenie, the Duke of Gloucester, the Duke of Kent, and Prince and Princess Michael of Kent were also in attendance.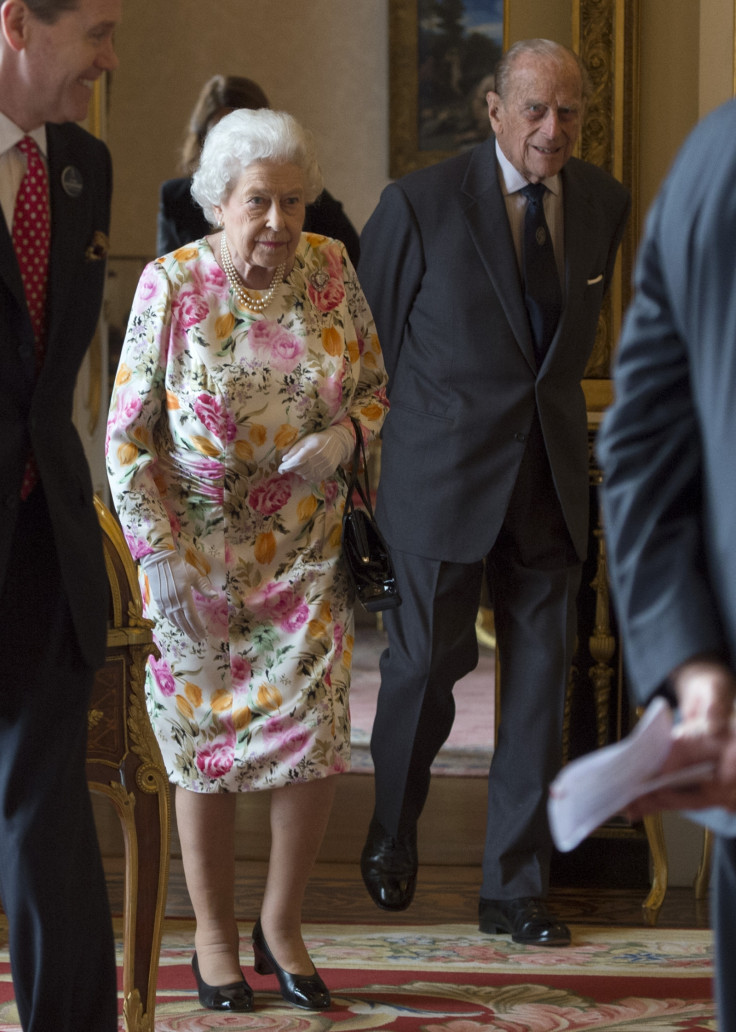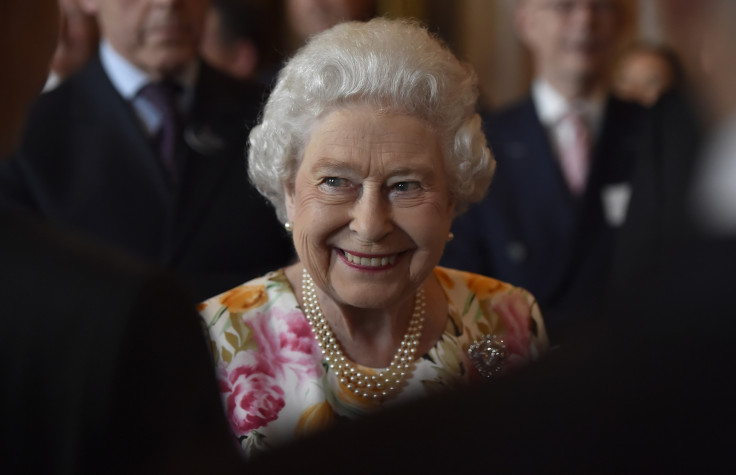 The Queen looked vibrant dressed in a summer floral-printed dress decorated with pink roses and orange tulips, which was accessorised with a heart-shaped diamond Cullinan brooch – a piece that previously belonged to her grandmother Queen Mary before Elizabeth inherited it in 1953.
Among the guests was also the newly appointed Secretary of State for Business, Energy and Industrial Strategy Greg Clark, whom the Queen greeted warmly as she circulated the event.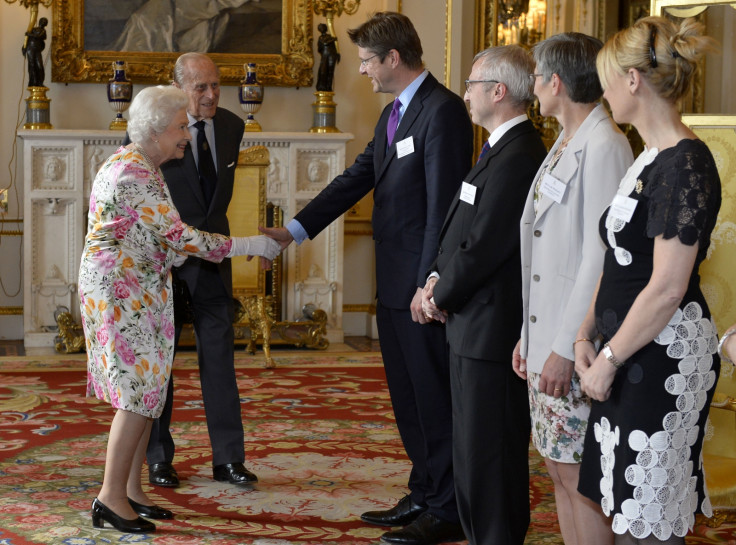 The awards were created in 1965 and have recognised more than 6,500 businesses to date. The 2016 winners were notified in April during the Queen's birthday celebrations and presented with a crystal bowl as a mark of their achievement ahead of the official ceremony. Winning businesses are also now able to use the awards emblem in their advertising, marketing and packaging for five years.