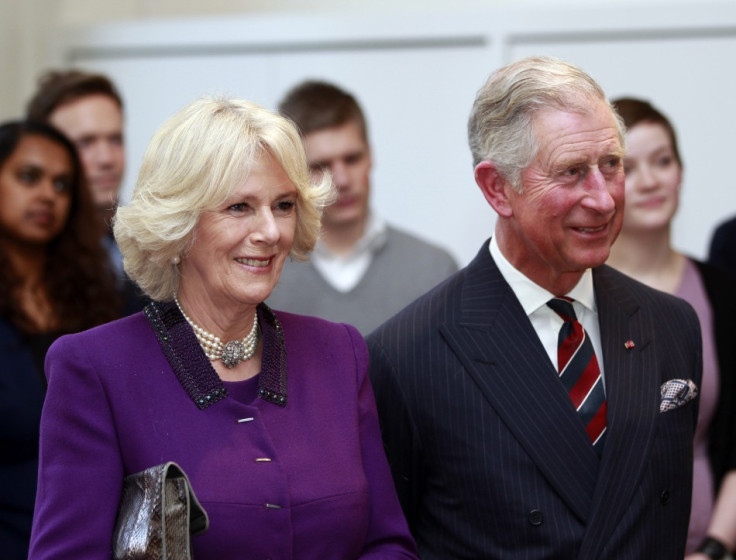 Prince Charles officially kickstarted the first menswear calendar "London Collections: Men" at St James's Palace on 14 June, 2012.
Both the Prince of Wales and the British Fashion Council worked together closely with St James's Palace to host the event and create an interactive image gallery dedicated to his style. From highland tartans to Savile Row suits, the user can click on the Prince's outfits to discover the origin of each item and more about the brand. His preferred London brands are also plotted on a map with a picture of the related outfit.
However, at the reception, the Prince was quick to say that he was no "sartorial icon" and that he dresses more like a "stopped clock".
Present on the occasion were the crème-de-la-creme of the fashion industry including names like Tommy Hilfiger, Tom Ford, Oliver Spencer and Nicole Fahri.
"I'm finding it very hard to live with myself, ladies and gentlemen. Because someone suggested that I might be an icon of fashion. After 64 bleeding years. I don't know why," the Telegraph quoted Prince Charles saying.
"I have lurched from being the best-dressed man to being the worst dressed man. I don't know why - presumably it sells publications. Meanwhile I have gone on, like a stopped clock - and my time comes around every 25 years," he said.
"London Collections: Men" is the first event of its kind in London providing a new opportunity for the British Fashion Council (BFC) to unite fashion and digital innovation, encouraging engagement with this brand new menswear showcase through social media, live streaming and fashion film.
The first show will bring together an exciting array of London's brightest menswear stars, British heritage brands and international names to show across the three day celebration of men's fashion.
Iconic British brands Dunhill, Hackett, Margaret Howell and Pringle of Scotland will host presentations alongside a selection of heritage brands and tailors from London's esteemed Savile Row.
Apart from this, E.Tautz, Hardy Amies and Richard James will be showing their ready-to-wear collections, while presentations will be taking place on Savile Row on Friday 15 June.
Shows and events will be taking place at venues across London with The Hospital Club becoming the central hub for London Collections: Men. There will be three floors of showrooms and carefully curated static installations from over 25 ready-to-wear and accessories designers. Fashion East will host a group of designers creating static installations which will run from Friday to Saturday.