Prince Charles letters: What did future monarch say to Tony Blair's government minsters?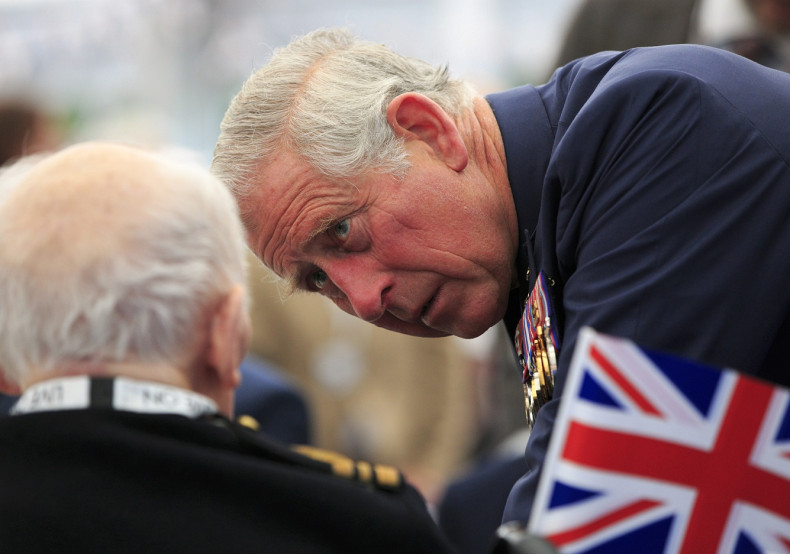 Prince Charles used his position as the heir to the throne to influence minsters in Tony Blair's government, secret letters have revealed.
Twenty seven memos written by the future king to seven government departments were published on 13 May after a 10-year fight by The Guardian newspaper to repeal their secrecy.
In March, the Supreme Court dismissed a government appeal to suppress the letters, with Britain's most senior judge Lord Neuberger of Abbotsbury paving the way for the Prince of Wales's correspondence – dubbed the "spider letters" after his handwriting – to be made public.
Clarence House issued a swift rebuttal of their publication, saying the Prince of Wales's vast experience "gives him a unique perspective, which has often led to him identifying issues which he believes he, or his charities, or his other connections, can help address".
However, the letters "only inhibit his ability to express the concerns and suggestions which have been put to him in the course of his travels and meetings", it added.
Detractors of Charles might be disappointed that the cache of letters mostly discuss matters including the environment, conservation and urban design – issues the Prince has publicly shwon an interest in.
One of the most politicised opinion's he opined was the funding of the Armed Forces.
But what do the memos contain?
He tells Tony Blair the Armed Forces are under resourced
The Ministry of Defence and Army Air Corps were "being frustrated by the poor performance of the existing Lynx aircraft in high temperatures".
A delayed procurement of new Lynx aircraft was "one more example of where our Armed forces are asked to do an extremely challenging job (particularly in Iraq) without the necessary resources".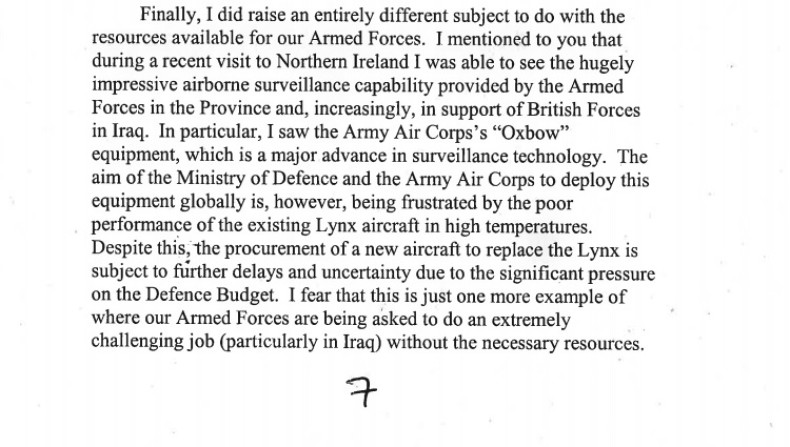 The monarch is protective of livestock farming and lobbied Blair over subsidies
Conservationist Charles raised concerns with Blair that removing livestock farmers' subsidies would change sheep and beef farming "beyond all recognition".
In the same memo, he tells the prime minister he fears the Treasury will stop the Hill Farming Allowance (HFA) once the EU Single Farm Payment scheme was introduced in 2003. Of the HFA he said "...I cannot overemphasize just how important it is that this support remains in place".
Blair should have sidestepped EU law on promoting British produce...
Charles "wished" more could be done to promote the British produce sector but realised the government's hands were tied by EU law. So, instead, he suggested Blair could "find more innovative ways to give the necessary lead".
Supermarkets were a threat to farmers...
"The dominant position of the retailers is the single biggest issue affecting British farmers and the food chain"
Charles has a sense of humour...
In a letter to the department for education, Charles said: "If you can bear to receive a report on this year's Education Summer School from someone with such old-fashioned views (!)"
To John Reid, then health secretary, Charles again showed his self-deprecation when he said "I think you will know by now - to your cost! - that these are matters about which I care deeply"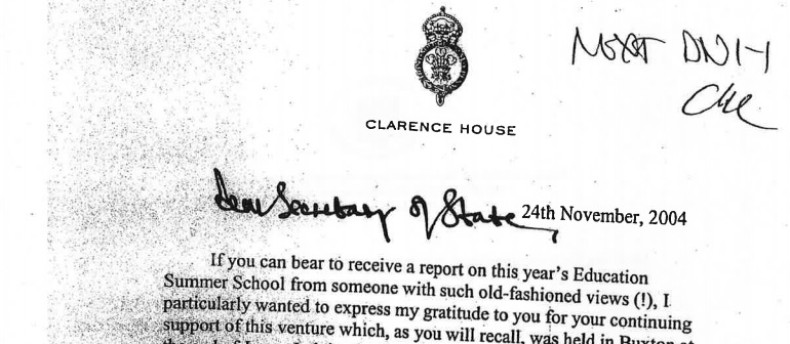 Clampdown on illegal fishing...
In correspondence with Elliot Morley, of the Department for Environment, Food and Rural Affairs (Defra), Charles said he was "enormously encouraged" of the department's effort to tackle the "recalcitrant countries" that sanction illegal fishing
Charles cares about albatross...
In the same letter, the Prince said clamping down on illegal fishing would help "the poor old albatross, for which I shall continue to campaign."
On development at London's Smithfield Market and John Prescott...
"I can only pray that the deputy prime minister will take your advice and give the most careful consideration to development plans."
On Sunderland's Cherry Knowle Hospital, which the Prince's Trust was involved...
"It saddens me greatly to think, that the immense progress and collective enthusiasm gathered twelve months ago is now in danger of being lost"
Monarchy and politics
A cornerstone of Britain's constitution is that as Head of State, the monarchy exercises political neutrality and as heir to the throne, this unwritten rule also applies to Prince Charles.
This is because the monarch's government will be formed from whichever party can command a majority in the House of Commons.
After hereditary peers were abolished in 1999, the Dukes of Edinburgh, York, Gloucester and Kent became eligible to vote. However, to maintain neutrality they do not exercise that right.
Other members of the royal family are required to preserve their political neutrality so as not to embarrass the Queen.
Source: www.royal.gov.uk