Prince Dead: Justin Timberlake pays personal tribute to 'once in forever' artist
Justin Timberlake: 'We have lost our greatest living musician. Prince, NOTHING COMPARES...'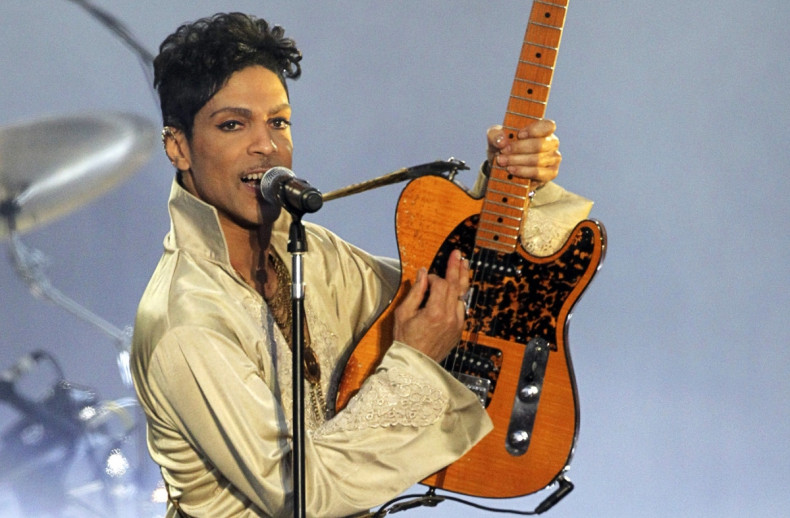 Justin Timberlake has paid a heart-felt tribute to pop icon Prince who he hailed as a "once in forever artist." Speaking of his shock at the news that the music icon had passed away, The Suit and Tie singer recalled the first time he heard a track by Prince.
"It was Raspberry Beret. I was 4 years old. Yes, 4. I remember that I instantly loved it. "Mommy, who is that singing?" Seems weird but it's true."
"More than a "once in a lifetime" artist ... Just a ONCE IN FOREVER ARTIST. I'm still in shock as I write this and I feel this overwhelming grief. But, we should all turn away from that and HONOR this musician that changed all of our lives, our perspectives, our feeling, our whole being. From another planet? Probably. Royalty, for sure. Us worthy? Laughable.
Timberlake went on to describe the personal moments he shared with the music icon recalling a "hilarious" and prolific personality whose profound influence on modern day singers is imprinted in their every song.
"They say don't meet your idols ... That they let you down. But, some of my greatest, funniest (yes, he was hilarious), and most prolific encounters and conversations about music came from the moments that I spent with him. It would be silly to say that he has inspired our music ... It's beyond that. He's somewhere within every song I've ever written. I am sad, but I will smile when I think of every second that I had the fortune of being in his company. We have lost our greatest living musician. But his music will never die. Prince, NOTHING COMPARES ... #RIPPrince"
Prince's publicist, Yvette Noel-Schure, confirmed the sad news that the music icon died at Paisley Park in Minneapolis on Thursday morning (21 April) "It is with profound sadness that I am confirming that the legendary, iconic performer, Prince Rogers Nelson, has died at his Paisley Park residence this morning at the age of 57," a statement read.
The legendary music icon sold more than 100 million albums worldwide, with 1984's Purple Rain, the soundtrack to the film of the same title, his highest-selling before his sudden death.
There has been an outpouring of grief following the news of the When Doves Cry hitmaker's passing with the music world sharing their sense of sorrow and their personal stories.
Elton John posted a photo of Prince on his Instagram page with the comment: "This is truly devastating news. The greatest performer I have ever seen. A true genius. Musically way ahead of any of us. Sang with him twice on stage. What an honour. Rest in peace you purple warrior."
Madonna posted a picture on Instagram of the two together and said: "He Changed The World!! A True Visionary. What a loss. I'm Devastated. This is Not A Love Song." Singer and drummer Sheila E., who worked with Prince for years and briefly dated the star, has paid tribute to the music legend.
The pair worked together on the1984 hit Purple Rain and sang on Let's Go Crazy and Erotic City. Oprah Winfrey tweeted: "Prince the doves really are crying now. Listening to your music. Remembering you. #RIPPrince."
Singer Jennifer Lopez tweeted: "Shocked and soooo sad!! #RIP PRINCE #music #legend #gonetoosoon."
One of the best-selling artists of all time, Prince rose to prominence in the mid-70s and went on to sell more than 100 million records, reaching the peak of his fame in 1982 with the release of his album 1999 and hits including Little Red Corvette, Purple Rain, Raspberry Beret, and When Doves Cry.