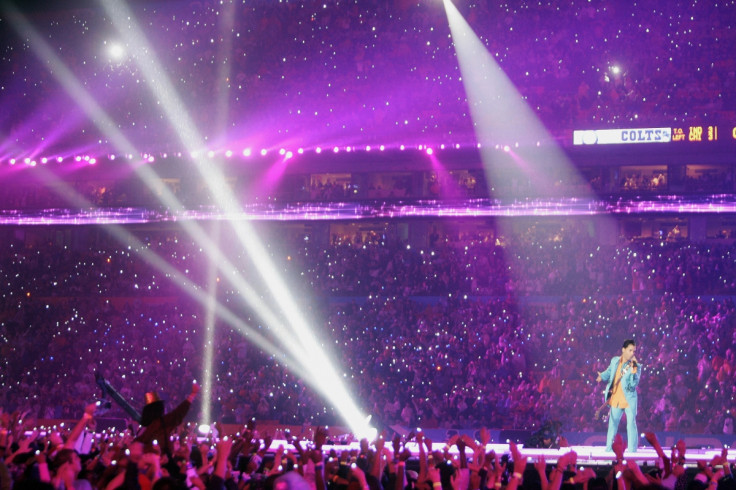 Thousands of people across the world have been honouring the life of music legend Prince with purple-coloured tributes. The Purple Rain singer was found dead at his home in Minnesota on 21 April at the age of 57.
The cause of death is yet to be determined, however, authorities have said that medical personnel attended the scene of a 911 call to find an unresponsive male adult in an elevator. The man was pronounced dead at 10.07am local time and was identified as Prince Rogers Nelson.
Since the news broke, the hashtag #PrinceRIP has been trending across the globe, with thousands of fans paying tribute to the musician. President Barack Obama, Beyonce, Madonna, Elton John and Aretha Franklin were among those to speak out in the hours after Prince's death.
President Obama said: "Today, the world lost a creative icon. Michelle and I join millions of fans from around the world in mourning the sudden death of Prince. Few artists have influenced the sound and trajectory of popular music more distinctly, or touched quite so many people with their talent. As one of the most gifted and prolific musicians of our time, Prince did it all."
Thousands of fans have paid their respects to the music icon on Twitter, with many posting images of purple-coloured tributes or other things that represented Prince for them. A number of monuments were also lit up in the colour purple, however, there was confusion as to whether this was in tribute to Prince or was representative of the "colour of royalty" in honour of the Queen's 90th birthday.
Meanwhile, nearly 8,000 people have urged Madison Square Garden in New York to host a charity concert in Prince's honour. Citing a concert performed by Prince in 2002 to honour the life of George Harrison, petitioners have said that the same should now be done for Prince with artists around the world.
Trey Sutton, who started the petition, wrote: "Prince was a musical genius, an inspiration to artists and fans around the world, and an icon of rock 'n' roll for decades. Now is the time for us to grieve together, celebrate his life together, and remember the music he gave to us all."