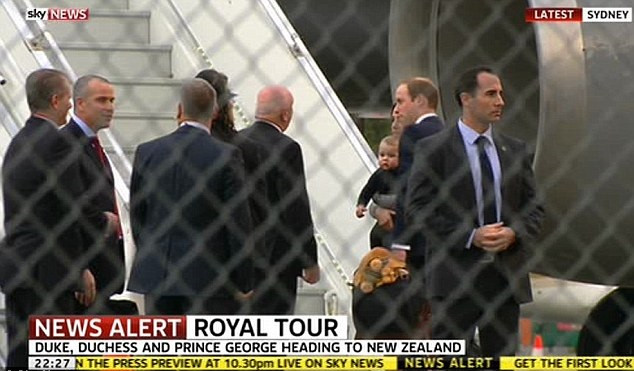 Members of the public will have six opportunities to get a glimpse of the future King, during Prince George's first royal tour of Australia and New Zealand.
The eight-month-old will be seen during a photo call at Government House in Wellington and on a visit to the world famous Taronga Zoo in Sydney.
George will follow in his father Prince William's baby footsteps who, aged nine months, was photographed crawling on the grounds of Government House in Auckland with his mother Princess Diana beside him.
The Duke and Duchess of Cambridge are due to arrive in New Zealand later today after a brief stop in Australia, as they start their three week tour.
The tour is being conducted by the young royals on behalf of the Queen, and has been designed very much with baby George in mind.
The couple's private secretary, Miguel Head said: "It's a long way to go and [would mean] a long time away from their son. The tour has been designed with Prince George's consideration and comfort in mind.
"Taking a nine month old on a Royal tour is not a first, but it has not happened in this Royal Family's context for many, many years so there has been much to think about – as any new parent travelling long distance will recognise."
Royal aides have warned that George's scheduled public appearances are open to change given his young age and the fact that no-one knows how he will cope with the long journey and time difference. It has also been reported that he is teething and starting to crawl.
Discussing his official public appearances, which will include two official photo calls as well as four brief glimpses as he embarks and disembarks from the planes, Head added: "One or two engagements across the three weeks have been identified as times when the Duke and Duchess might take Prince George along, too.
"But George being just a little over eight-months-old by the time they travel, I'm sure you will appreciate that the couple will have to make a final decision on those moments much closer to the time.
"The Duke and Duchess are content enough to know that he will be with them in the two countries."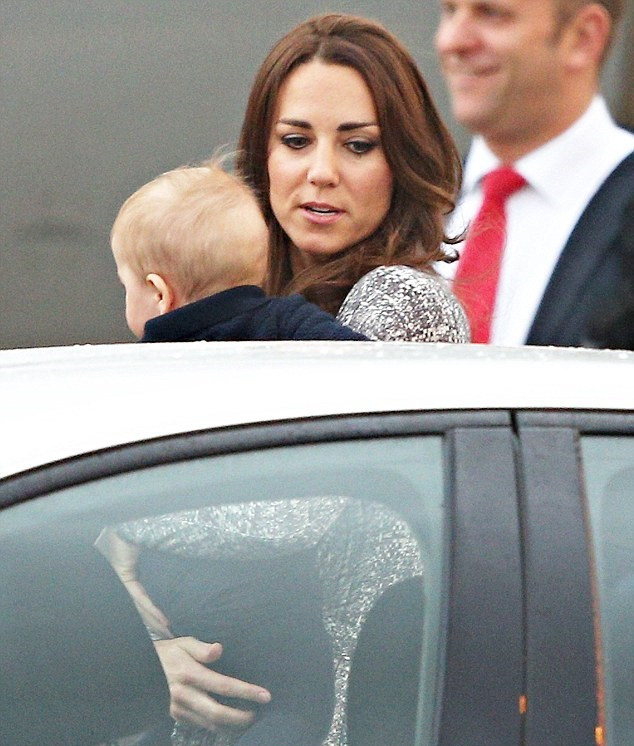 While security concerns prevent royal heirs from travelling together, the monarch has also given her permission for George, who is third in line to the throne, to fly with his father and mother.
"Although there is some precedent the Queen has to give permission for this to happen [and] that is indeed what has happened,' said Head.
It has been reported that there will be no formal black tie events and that the tour has been designed to be casual and informal, with the royal couple focusing on meet and greets with the public.
After disembarking in Wellington the couple will receive a traditional ceremonial welcome at Government House. They will have a day to recover from the effects of jet-lag after which they will undertake their first official engagement on April 9 with Prince George in attendance.
The event, held in the grounds of Government House, will recognise the work of the Royal New Zealand Plunket Society, which provides healthcare and support to new parents.
Prince William and Kate will later attend a number of military engagements and receptions in New Zealand. The couple, who are known for their love of sport, will take part in a yacht race in Auckland and some white water rafting on the Shotover River near Queenstown.
"The couple will arrive at the Emirates Team New Zealand base and board a boat that will take them to two of the team's yachts – the Duke on one, the Duchess on the other," revealed Head.
"There will be a number of 'informal' match races between the two racing yachts. As everyone probably knows, however, the Duke and Duchess are just a little competitive…."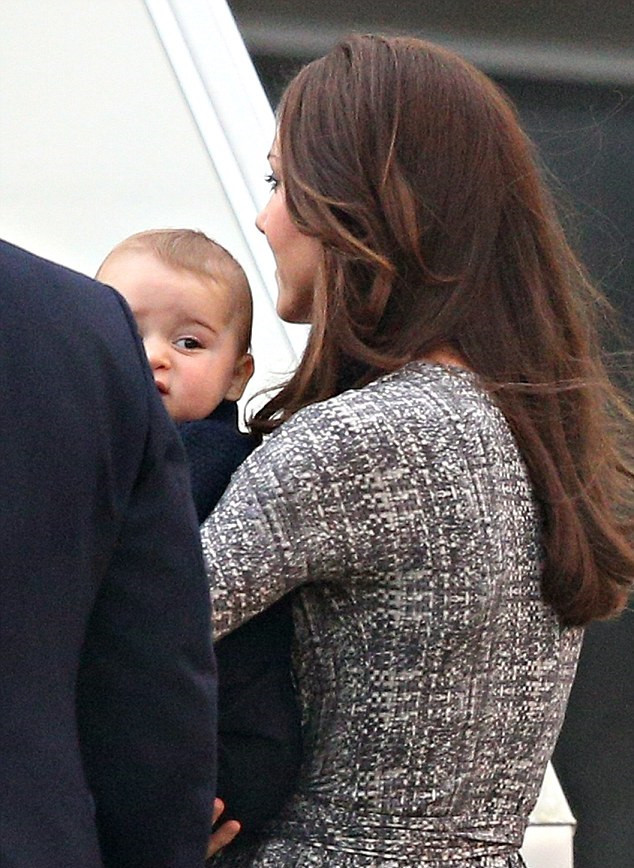 Kate will also visit a children's hospice after which she will join her husband on Manly Beach to celebrate the work of Australia's world famous lifeguards.
Baby George will stay at home when the couple visit the legendary Ayer's Rock and enjoy a night's 'glamping' in a luxury resort.
After a night away, the family will be reunited for the final two legs of the tour in Adelaide and Canberra.
Summing up the tour itinerary Head added: "This visit….represents a wonderful opportunity on the one hand for The Duke to deepen his personal relationship with, and admiration for New Zealand and Australia and, on the other, for the Duchess to experience some of the extraordinary warmth and hospitality for which the people of both countries are renowned the world over.
"There is no hiding the enthusiasm for this visit by both The Duke and The Duchess. The Duke because he has been here before, and the Duchess because she has never been to either country but has wanted to do so as long as she can remember," he explained.
"The Duke has no doubt that his wife will fall in love with New Zealand and Australia every bit as much as he did."