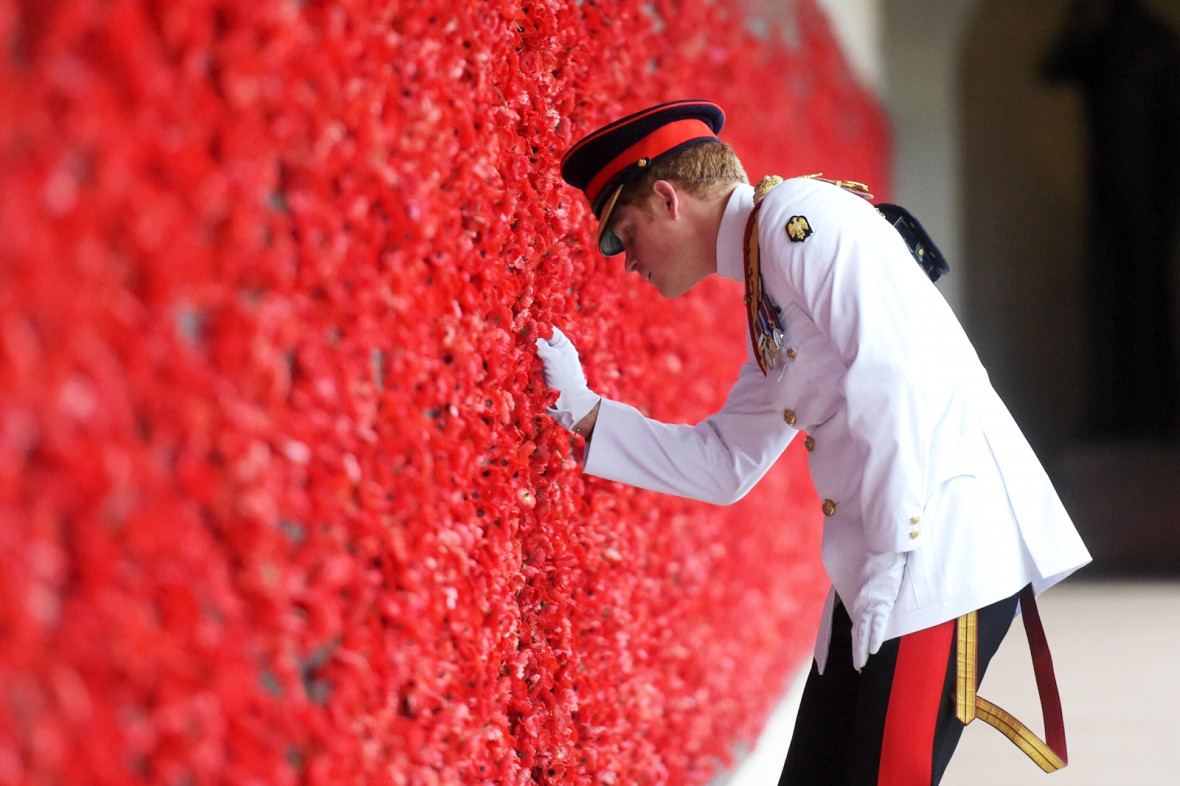 Prince Harry arrived to an enthusiastic welcome in Australia's capital Canberra Monday ahead of his month-long training stint with the Australian army.
Prince Harry, or Captain Wales as he is known in the British Army, placed a poppy at the Roll of Honour during a visit to the Australian War Memorial before beginning the secondment with the Australian Defence Force in barracks in Sydney, Perth and Darwin which will end his military career.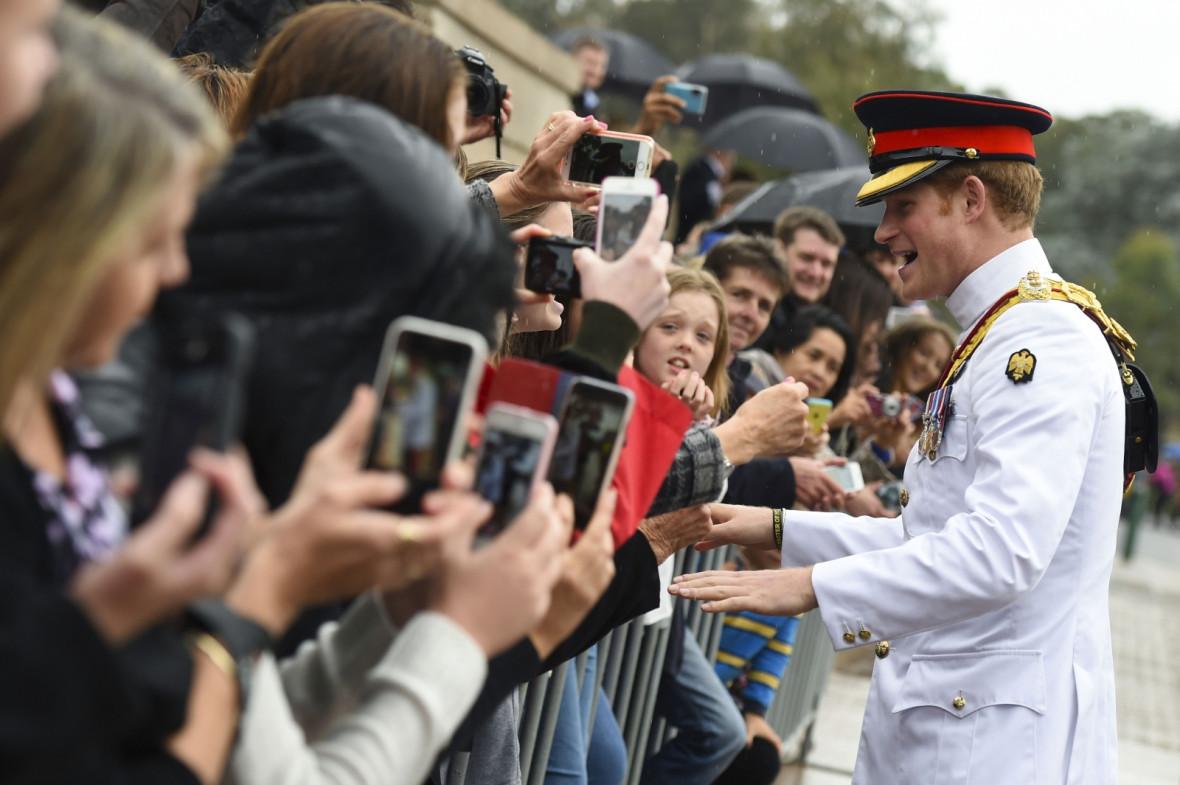 Australia's ABC reported that one thousand people lined the barriers in the pouring rain outside the memorial, where the Prince was met by Governor-General Peter Cosgrove and laid a wreath at the Tomb of the Unknown Soldier.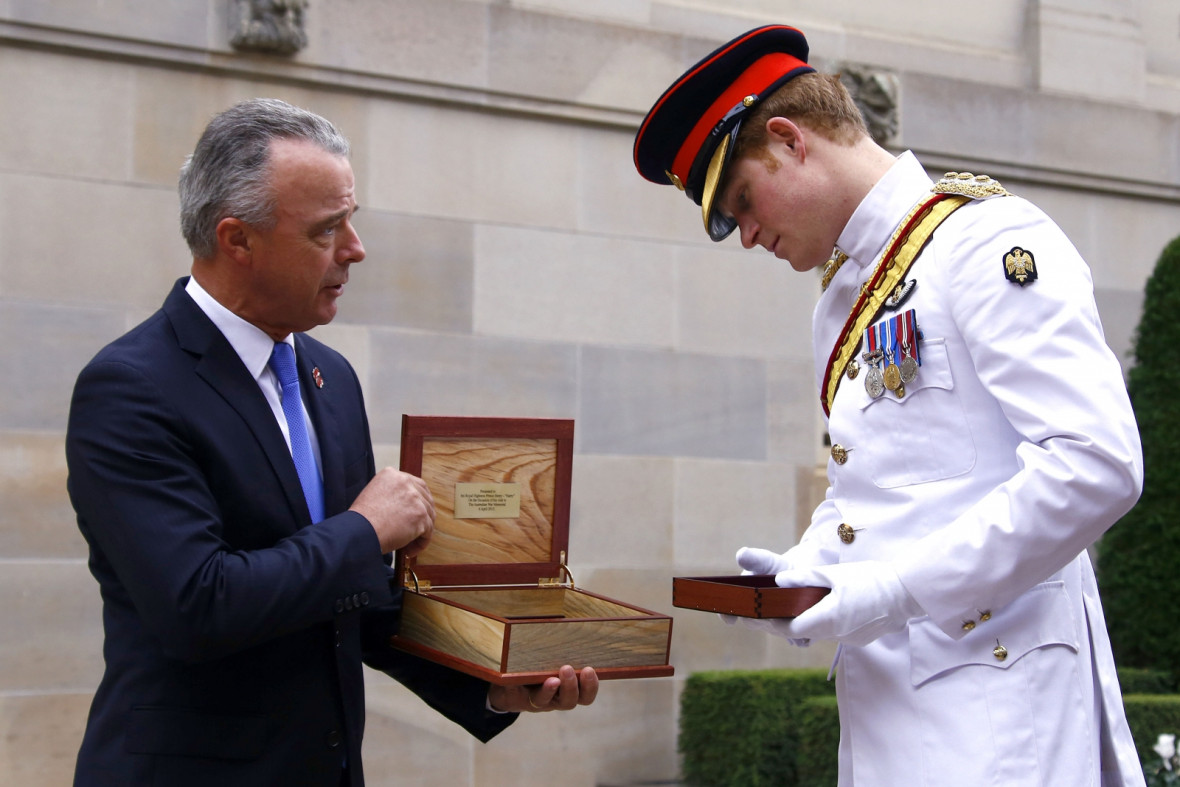 Prince Harry was also presented with a gift from Brendan Nelson, Director of the Australian War Memorial, during his visit.
Buckingham Palace released a statement from Queen Elizabeth, in which she said: "I am delighted that the long and enduring association between the Australian and British Armies will be joined by the military secondment of my grandson, Prince Harry.
"In 2015, when together we commemorate the many sacrifices of our countrymen at Gallipoli a century ago, it is fitting that we can also reflect on the strength and persistence today of those common values and our professional military ties."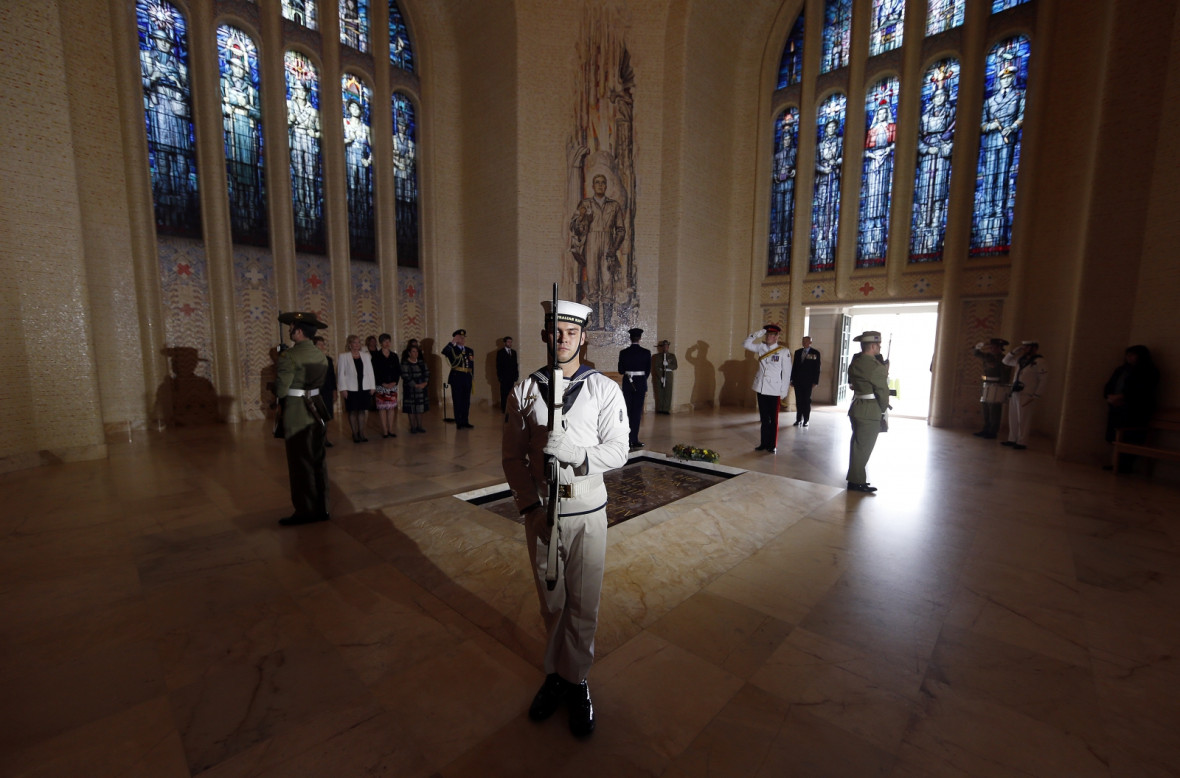 A spokesman for Prince Harry said the ADF had prepared a "challenging and hectic" programme for the fourth in line to the throne, which will only be interrupted when he heads to Gallipoli to accompany his father, the Prince of Wales, at Anzac Day.