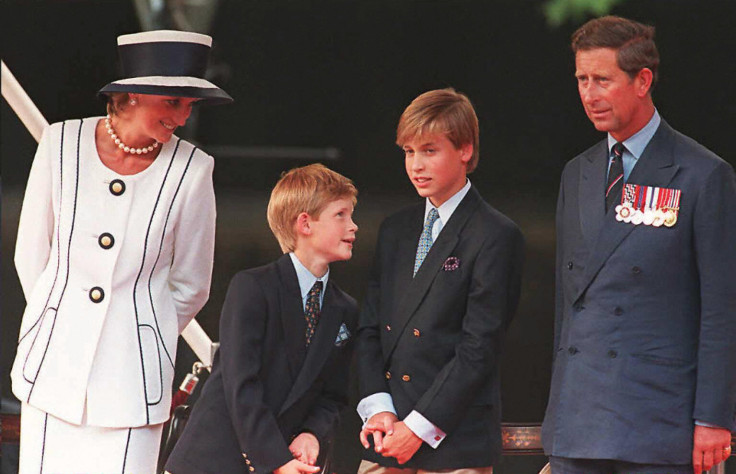 Princes William and Harry are set to speak about their mother, the late Princess Diana, together for the first time in a documentary commemorating the 20th anniversary of her death.
In a trailer for Diana, Our Mother: Her Life and Legacy, which was released today (8 July), the royals are seen flicking through a family photograph album as the programme explores the relationship between Diana and her two sons.
Prince Harry said of the project: "This is the first time that the two of us have ever spoken about her as a mother.
"She was one of the naughtiest parents. She was our mum. She still is our mum. And of course, as a son I would say this, she was the best mum in the world. She smothered us with love, that's for sure."
The princes have been more candid than ever about losing their mother in the 1997 Paris car crash in recent months, with both William, 35, and Harry, 32, commenting on how her death affected their mental health.
Prince Harry has admitted that he was scarred by his mother's death and smoked and drank too much. It was during this period that he displayed several lapses of judgement including wearing a Nazi uniform to a fancy dress party and being photographed partying in Las Vegas in 2012 with scantily clad women.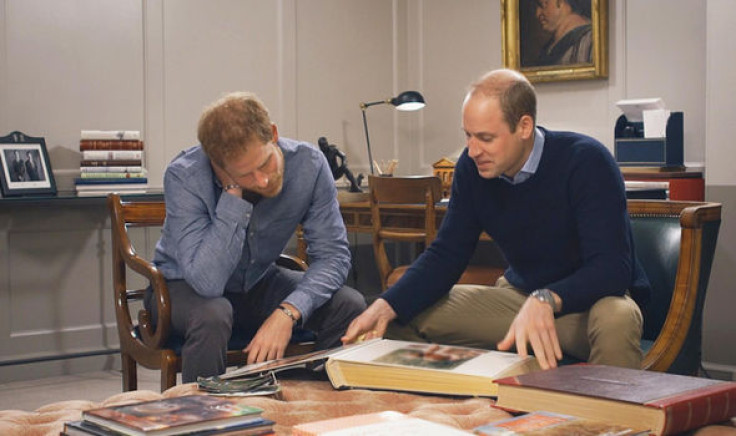 In April this year he revealed how William encouraged him to seek counselling after two years of "total chaos" as he struggled to come to terms with Diana's passing.
He told the Daily Telegraph: "My way of dealing with it was sticking my head in the sand, refusing to ever think about my mum, because why would that help?
"[I thought] it's only going to make you sad, it's not going to bring her back. So from an emotional side, I was like 'right, don't ever let your emotions be part of anything'. So I was a typical 20, 25, 28-year-old running around going 'life is great', or 'life is fine' and that was exactly it.
"And then [I] started to have a few conversations and actually all of a sudden, all of this grief that I have never processed started to come to the forefront and I was like, there is actually a lot of stuff here that I need to deal with," he added.
No doubt the nation will be given a better understanding of what the princes went through in the new ITV documentary after losing their mother aged 15 and 12.
Diana was fatally injured in a car crash in the Pont de l'Alma tunnel in Paris on 31 August 1997. Her boyfriend Dodi Fayed and driver Henri Paul were also killed in the accident.
Her televised funeral – which saw Princes Harry and William walk behind her coffin – was watched by a British television audience that peaked at 32.10m – one of the UK's highest ever viewing figures.
ITV's Jo Clinton-Davis said of the new documentary: "This new ITV film will offer viewers a fresh and revealing insight into Princess Diana through the personal and intimate reflections of her two sons and of her friends and family, many of whom have never spoken before, to bring together a definitive portrait of a unique person who touched the lives of millions."
Executive producer Nick Kent added: "This film will show Princess Diana in a way she has never been seen before, through the eyes of the two people who knew her best."
Diana, Our Mother: Her Life and Legacy will be shown on ITV in July.