When it comes to Camilla Parker Bowles and Prince Charles's love story, the adage 'opposites attract' rings true, a new biography about the Duchess of Cornwall has revealed.
Penny Junor's explosive new biography The Duchess: The Untold Story lifts the lid the Charles's failed marriage to Princess Diana and intimate details about how the famous love triangle rocked the monarchy.
According to the tome, Camilla couldn't be more different from Charles, despite her equally conservative dress sense. She had a lust for life, loved to party, smoked, and was a social drinker.
Thanks to her flirtatious magnetism, people gravitated towards her and she wasn't short of friends. She was carefree, outspoken, and wanted nothing more than to live the glamorous life of a socialite.
He, on the other hand, was mature beyond his years and preferred the company of adults over boys his own age. Weighed down by the prospect that he would one day be king, Junor describes him as a "misfit" who didn't swear, wasn't loud, and had no interest in pop music or sport.
In the book, Junor reveals that in the wake of his highly publicised divorce from Diana, he sought comfort in Camilla, who wasn't only his former lover but also a close friend. She, in turn, offered him some respite from the constant scrutiny he faced at the hands of the media and the cold shoulder of his ambivalent mother, the Queen.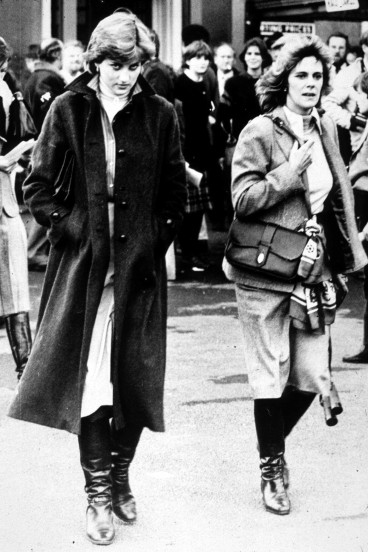 Whenever his temper would flare up she was on hand to defuse the situation with her special brand of humour.
Junor writes that on one occasion in 1996, Camilla was able to restore order after his bad mood threatened to ruin their trip to a golf tournament in Berkshire to collect a cheque for £250,000 for the Prince's Trust. When he began complaining about the journey, she fired back, her voice laced with sarcasm: "Yes, I do agree. Sunningdale is a very long way from Highgrove" — in fact it's 83 miles, a quick hop down the M4 — "but you're only going to be there for 14 minutes. Let's divide 14 into a quarter of a million. It's probably a higher rate than the Spice Girls earn."
Charles couldn't help but giggle.
It wasn't just her humour that won Charles over. He loved her kindness and her ability to make him feel that he could achieve anything by always being on hand to offer words of encouragement.
A late night phone call between the pair on 9 December 1992, that was later leaked, revealed that side fo their relationship. Camilla was "telling him he was underestimating himself as usual; showing an interest in his work; and making him feel good about himself, which no one else did. And he, in turn, was tender and loving and passionate, telling her how proud he was of her, and how her great achievement had been to love him," Junor writes.
"What the tape proved beyond doubt was that they had a proper, loving, supportive and happy relationship — the sort they both lacked in their marriages," Junor explains.