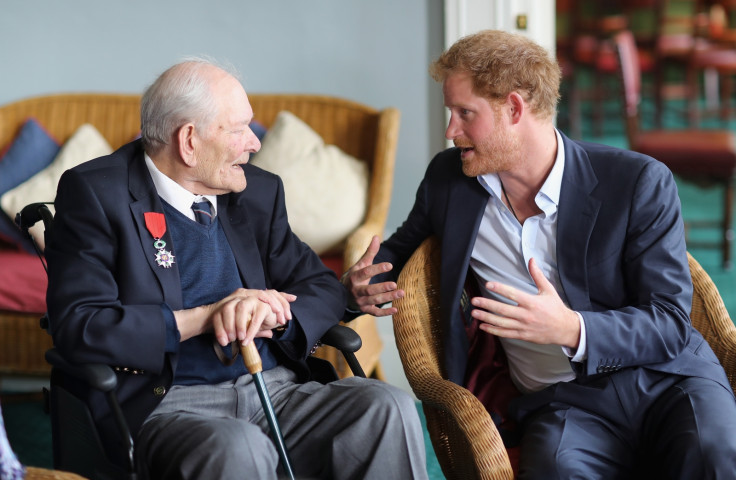 A 91-year-old D-Day veteran took it upon himself to scold Prince Harry for attending an event in an open neck shirt and no tie. On 2 June, the fifth in line to the throne met with 45 veterans near Portsmouth ahead of the anniversary of the Normandy invasion on 6 June, but was chided for his choice of attire.
The prince realised his faux pas at the start of the event and addressed his concern to John Phipps, founder of the D-Day Revisited charity which organises visits to the Normandy beaches each year. "Are they all wearing ties in there? I should have worn a tie. Oh well, it's too late now," he said.
Ivor Anderson, 91, a sapper in the 591 Para Squadron Royal Engineers also noticed that his blue suit was lacking, and jokingly asked the royal, "Where's your bloody tie?"
Harry, who qualified as an Apache Aircraft Commander during his time in the Army, replied: "I was told not to wear a tie and then you all turn up wearing them. I feel under-dressed."
He did look out of place among the 45 smartly dressed veterans who attended the event wearing their badges of honour and berets.
"I told him he should wear a bloody tie. I said I had a spare one, he said he couldn't wear mine because he didn't have his wings," Anderson said.
(Qualified military parachutists are given badges featuring a pair of wings as the emblem.)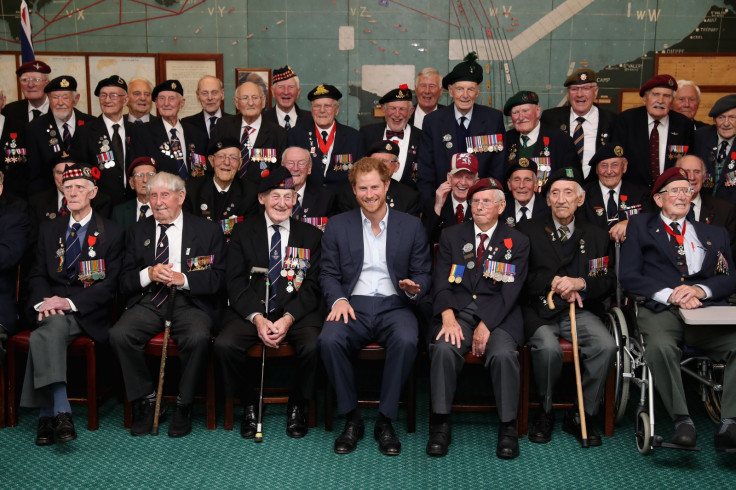 The prince spent time conversing with the veterans and expressed his admiration for them. "I have so much respect for you guys - running off a boat on to those beaches."
He wished them well on their upcoming trip to France for the anniversary celebrations. "Don't get into trouble and if you do, don't get caught," he teased.
Each year since 2008, D-Day Revisited has been organising trips for veterans to Normandy, France to pay their respects to their fallen comrades. They also provide medical support to the ageing servicemen during the visit.