New figures show that Prince Harry carried out 180 royal engagements less than his grandmother the Queen in 2016.
And 67 less than his 95-year-old grandfather the Duke of Edinburgh.
While his father the Prince of Wales, 68, tops the list with 530 engagements under his belt, the 32-year-old is languishing in sixth place.
The bachelor prince was even beaten by his brother the Duke of Cambridge, 34, who despite having two young children to contend with managed 36 more engagements than Harry.
Over 86 days Harry, the fifth in line to the throne, has travelled 61,800 miles on overseas visits.
This year has seen him clock in 152 engagements which is 41 percent up from 2015 where he clocked in just 108.
The information was compiled by Tim O'Donovan, a Times reader who has analysed Court Circulars every year since 1979.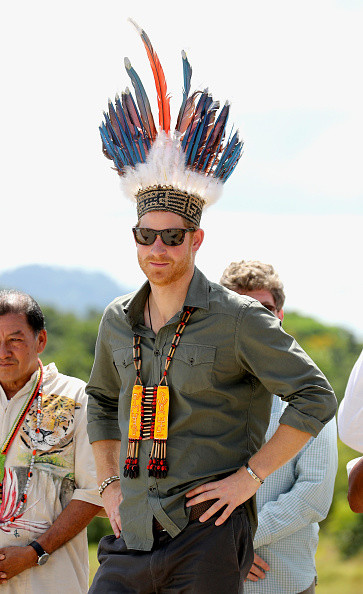 The Queen will celebrate her 91st birthday in April while her husband will be 96 in June.
It is understandable, therefore, that going forward the ageing couple plan to scale back their commitments.
The Queen is royal patron of more than 600 bodies – 433 of which she has been patron of since 1952.
A royal representative confirmed earlier this month that she is stepping down from 26 organisations by the end of the year.
The patronages, including the NSPCC, Save the Children, Barnardo's and Battersea Dogs & Cats Home, will be passed on to other members of the Royal Family.
Rugby Football Union, the Lawn Tennis Association and the Royal Geographical Society are also affected.
They also intend to forgo visits that include long-haul flights which may suit Prince Harry well seeing as he attended almost as many events abroad as he did in the UK including a tour of the Caribbean.
His actress girlfriend Meghan Markle, 35, may have to get used to seeing less of her beau as expectations on him to step up his royal duties increase.
The couple went public with their relationship in November after the son of the late Princess Diana issued a statement addressing the press interest in Suits actress Markle.
In an unprecedented move, the Prince expressed his view that "a line has been crossed" in press coverage and social media trolling.