Prince Harry is engaged to USA Network star Meghan Markle, and news about their spring wedding in 2018 is making the rounds. But a new report has some surprising details about the Royal's stag party, a tradition similar to a bachelor party.
According to a report in Us Weekly, Prince William is planning Harry's bachelor party but don't expect things to get out of rails. A source told the outlet, "Don't expect anything wild" about the upcoming Royal celebration.
It was reported earlier that Harry asked his elder brother to be his best man for his wedding to Markle, which according to royal palace officials, will take place at Windsor Castle's St. George's Chapel in May 2018.
"Harry has several close guy friends, but there's no way he would ask anyone but William to take on the top job," the source told the Us Magazine. According to the same report, Harry and Markle "are totally in charge" of plans for both the ceremony and reception. "It will be fun and joyful," the insider added.
The report also states that Harry and Markle are spending Christmas with the Royal family— and he already has the approval of Queen Elizabeth II.
A source said, "Harry asked the queen for permission last month. And she is delighted to have Harry bring his fiancée. It is a family occasion, after all, and Meghan is very much family now."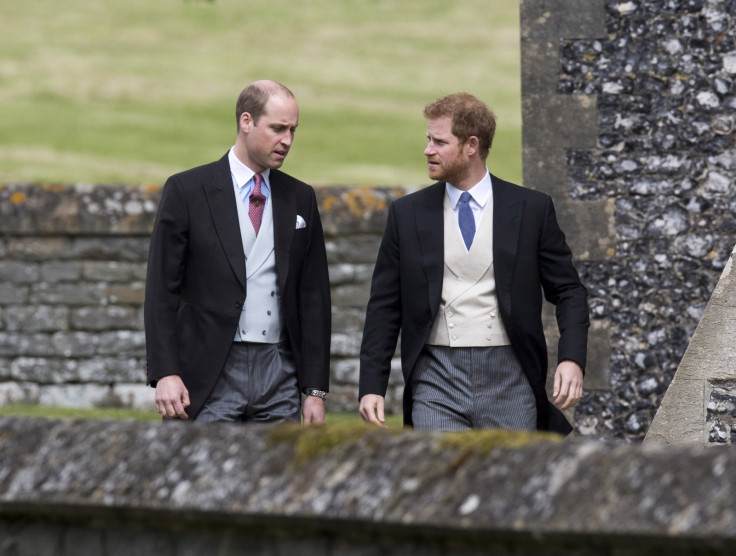 The engaged couple will stay with William and his wife, Kate Middleton, at their Anmer Hall home in Norfolk, England, for the holidays. The insider was quoted as saying, "They'll be William and Kate's guests and travel back and forth with them."
The couple, who announced their engagement news on 27 November, couldn't stop gushing over each other in an interview with the BBC talk show. Talking about their whirlwind romance, Harry revealed, "I fell in love with Meghan so incredibly quickly. All the stars were aligned – everything was just perfect. This beautiful woman just sort of tripped and fell into my life. I fell into her life."
Meghan also revealed that the Royal proposed to her at the couple's Nottingham Cottage at Kensington Palace, while the pair were roasting a chicken. She said, "It was so sweet and natural and very romantic. He got down on one knee. As a matter of fact, I could barely let him finish proposing. I said, 'Can I say yes now?'"
The 32-year-old Royal added, "There were hugs and I had the ring in my finger. I was like, 'Can I give you the ring?' She goes, 'Oh, yes! The ring!'"
Although the whole world is seemingly thrilled to hear about the engagement, Matt Smith, who portrays the character of Prince Philip on Netflix drama, feels sorry for the Suits actress.
The actor told Vanity Fair at 92nd Street Y in New York City, "I feel sorry for her. It's such a transition in her life, and it's such a huge thing to take on. Life as she knows it is gone. But hey, she's marrying the prince of Britain — how exciting for her."