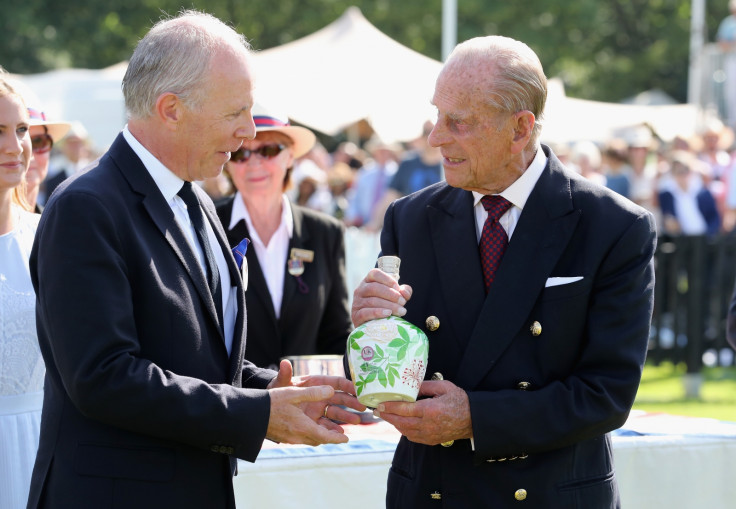 Prince Philip, Duke of Edinburgh, attended the Royal Salute Coronation Cup at the Guards Polo Club in Windsor on a scorching hot Saturday (23 July) among a legion of stars.
The 95-year-old prince founded the club in January 1955 when it was originally named the Household Brigade Polo Club. Since the name change in 1969, it has progressed substantially along with the sport – a luxury game most notably played by the upper classes and kings – and thought to have originated from Iran (Persia) from the 6th century BC to the 1st century AD.
Despite the soaring temperatures, Philip appeared calm and collected throughout the prestigious event and refrained from removing his double breasted navy blazer which he wore with grey trousers, a white shirt and red tie.
He was spotted laughing and chatting to Peter Moore, the Global Prestige brand director of Royal Salute, as well as holding the weighty Coronation Cup itself.
The pair then presented the mighty cup to Canadian big hitter Fred Mannix Jnr after the GT Bank Commonwealth team narrowly defeated England 12-11 in an action-packed game that IBTimes UK was invited along to spectate.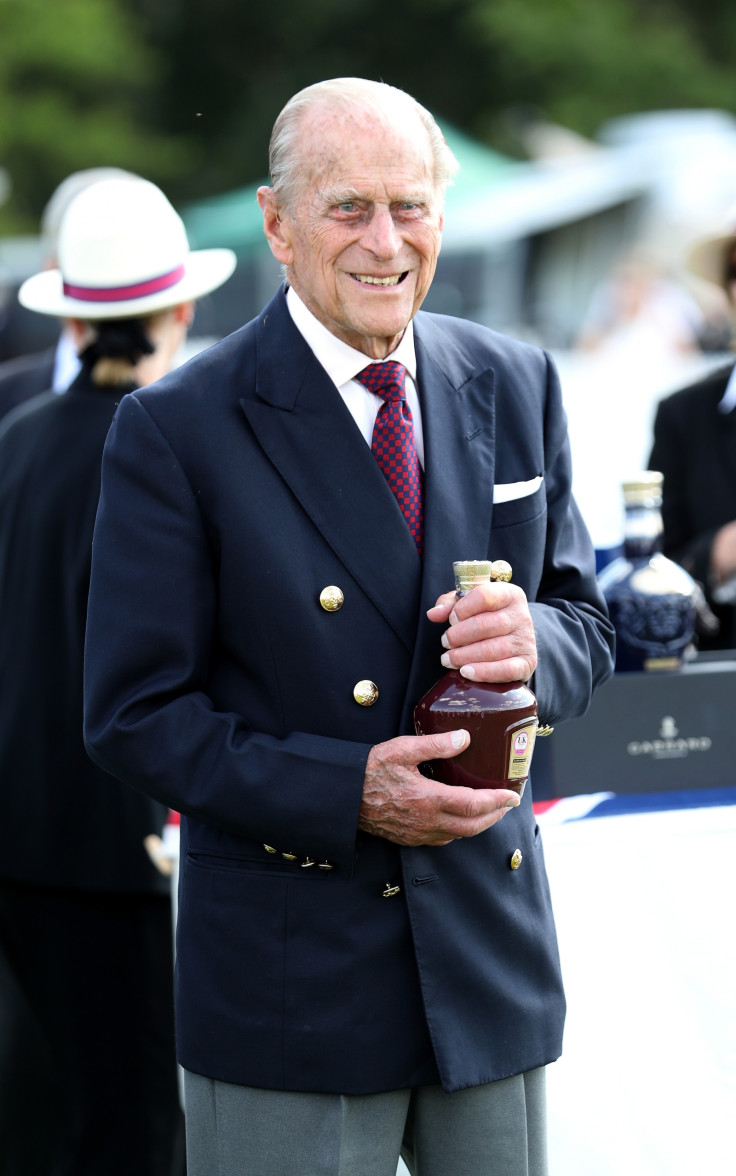 Royal Salute World Polo Ambassador and polo player Malcolm Borwick – who is close friends with Princes William and Harry – spoke about the Coronation Cup and how polo has developed as a sport.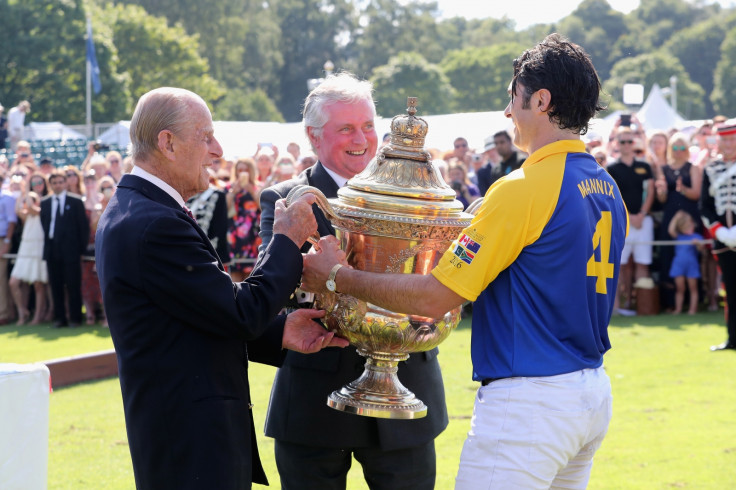 He told IBTimes UK: "I remember coming to spectate on the game when I was 15 and 16 years old in 1992-93. We used to turn up at the Coronation Cup, have a picnic and watch the idols of my time playing this game back then."
Speaking of the sport, he said it is constantly evolving. Borwick added: "Like all sports events it's been through changes and transitional periods of time.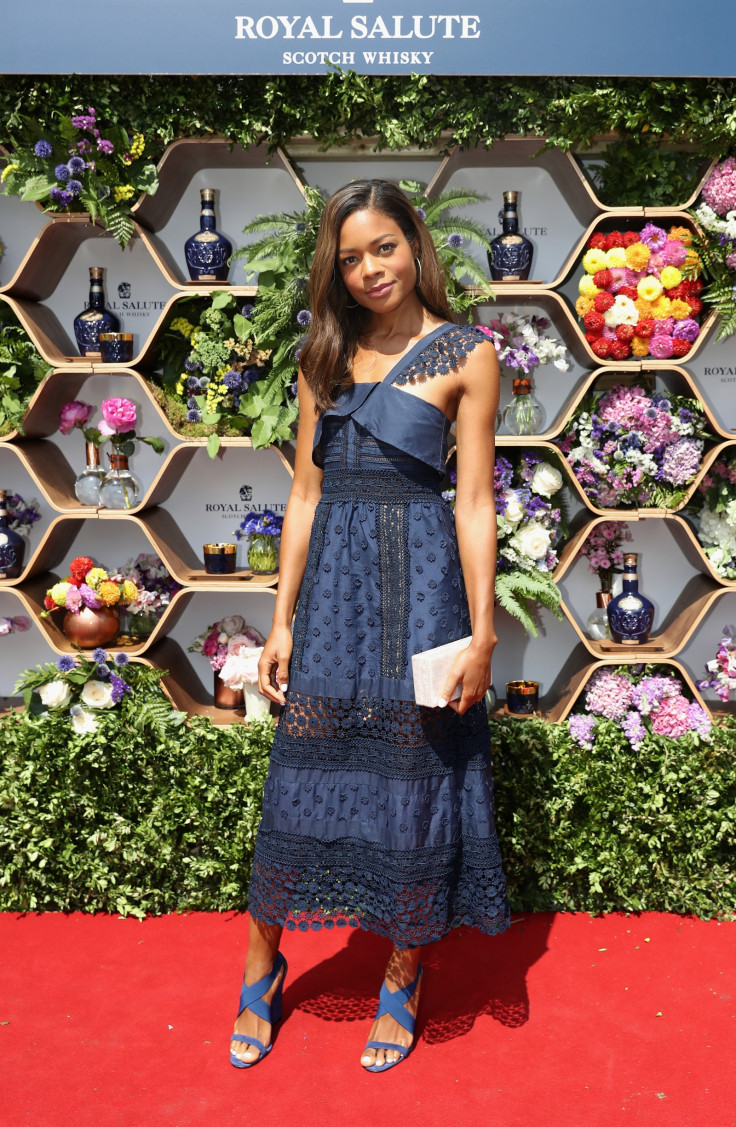 "The Coronation Cup was at its peak when I was playing for the England team in 2009-2011 – there were 25,000 people watching the game, it was an amazing sporting event then – I think it had reached its zenith.
"Since then, it's going through a restructure period – it's looking to create a new identity – Royal Salute have come in and are really aiming to place the event in the luxury sports calendar. It's a beautifully done, very natural event now," he continued.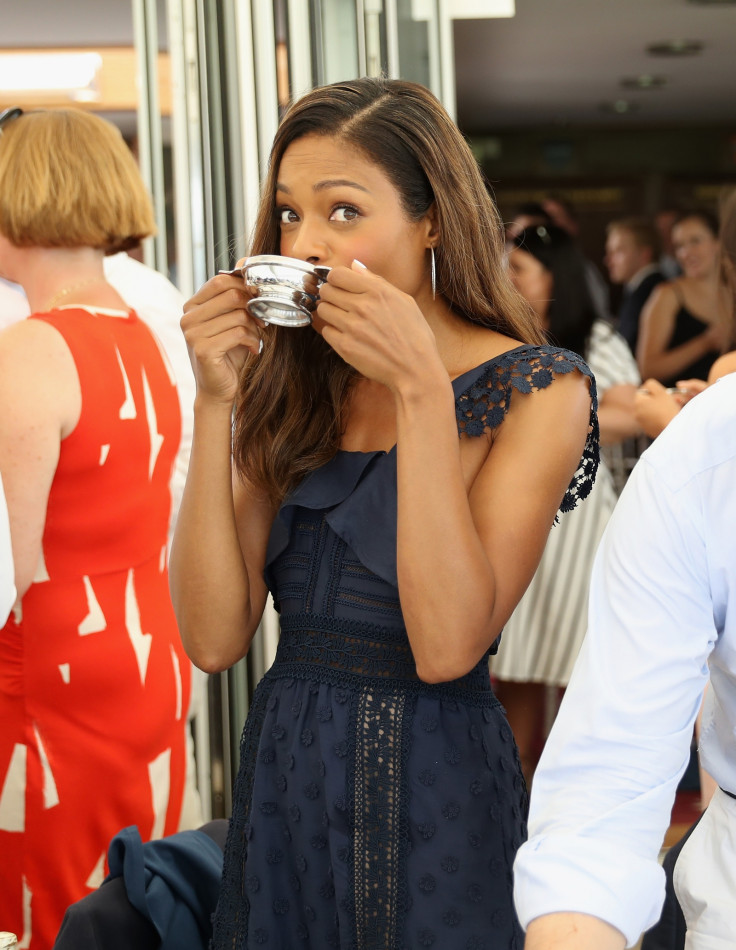 Borwick – who has enjoyed a 20-year career in polo – revealed that his godfather is Zara Phillips' father – the granddaughter of Queen Elizabeth II. He said that he supported her "enormously" in the 2012 Olympics when she won a silver medal as a Team GB equestrian.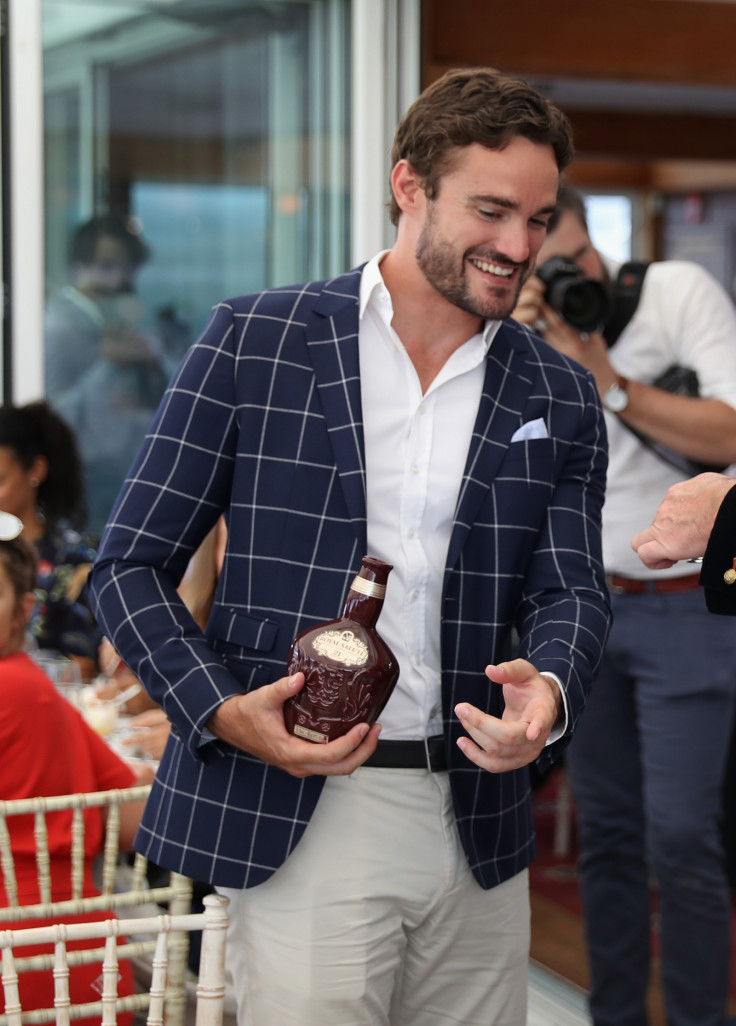 Other stars who enjoyed the polo over the weekend included British actress Naomie Harris, of James Bond and Pirates of the Caribbean films, who looked stylish in a navy lace dress by UK fashion house Self Portrait. The Saturdays' Vanessa White, Scottish rugby player Thom Evans and Skins star Luke Pasqualino were also in attendance.
Upon arrival, guests entered the club through a multi-sensory floral walkway was created by florist to the Royal Palaces Simon Lycett and 'nose' Barnabé Fillion.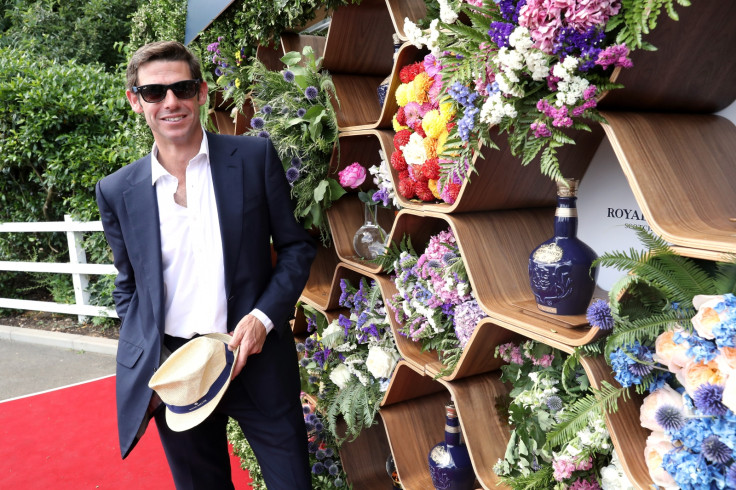 The exceptionally crafted and aged Scotch whisky Royal Salute – which guests were all made to swig out of a Scottish Quaich over lunch – has helped polo reach wider audiences by sponsoring events.
Borwick added: "Inevitably, polo is an elite sport in people's minds – an affluent sport. What we are trying to do with a lot of projects that we do in the city, such as Polo in the Park in London, is aiming to bring polo to a new audience.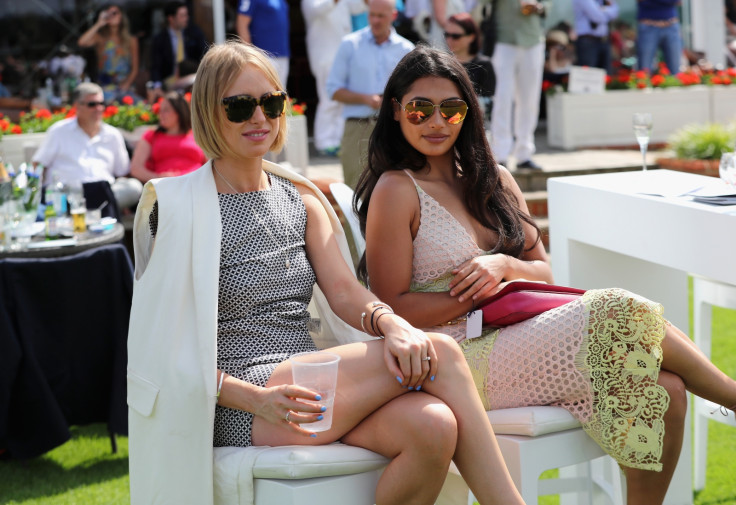 "What Royal Salute has done is export polo around the world to a market that hasn't had it. Last year there was 14 events for Royal Salute around the world taking polo to the likes of Korea and Malaysia – places where polo has not yet flourished."