It's been a busy week for Queen Letizia. Amid soaring temperatures in Spain, the 43-year-old monarch hosted the National Fashion Awards in the Spanish capital on Thursday (21 July) and attended the opening of the International Music School summer courses in Oviedo today.
Letiza appeared typically fashion-forward for her latest public engagement in a neutral chic outfit comprising a nude sleeveless tank top and some wide leg white trousers which streamlined her svelte physique.
Known for making headlines for her lithe frame – yet an FAO Special Ambassafor for Nutrition – the mother-of-two looked sensational in the contemporary ensemble which encapsulated her essence as a modern-day royal.
The former news anchor radiated youthfulness in the simple two-piece look, which made a fresh change from her usual bold prints and trouser suits, and wore her hair in a neat, straight style.
She sported a fresh, summery make-up look of flushed cheeks and a glossy berry lip and put the finishing touches to her outfit with some nude strappy heels and a woven clutch bag.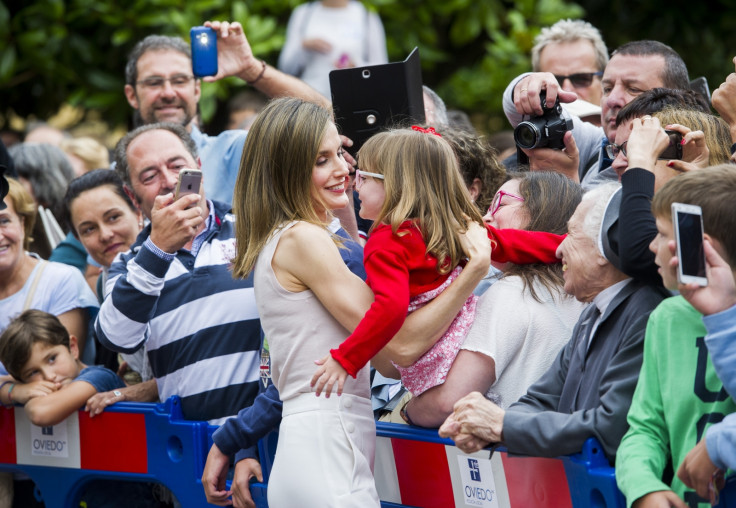 Though her husband of 12 years – King Felipe VI – did not accompany her at the event, Letizia looked more than confident while pursuing her royal duties and even tapped into her maternal side.
Mother to two daughters, Leonor Borbón, 10, and Infanta Sofia of Spain, 9, Letizia was seen warmly embracing a little girl outside the event and taking time to speak to the royal watchers who patiently waited to get a glimpse of their queen.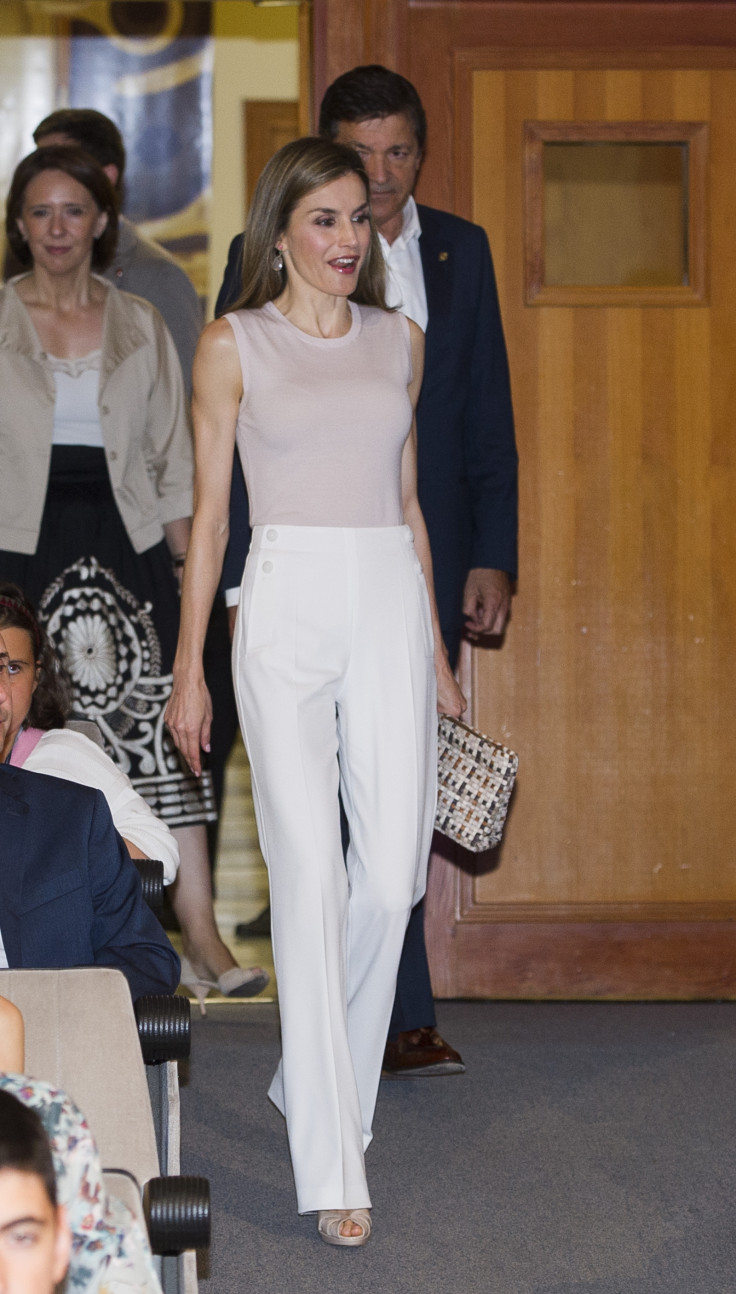 She later watched musical performances from students at the event opening by the Princess of Asturias Foundation at the capital city of Asturias in northern Spain, Oviedo, and appeared delighted by the talent she witnessed.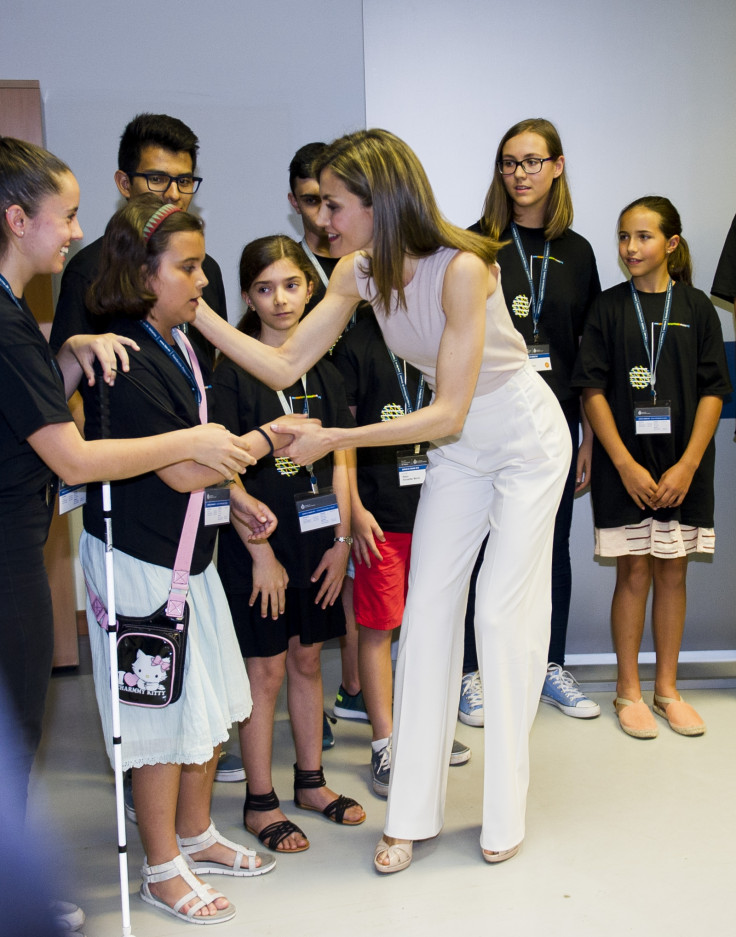 Letizia – known for experimenting with her style since becoming Queen in 2014 – made a stark contrast from her sartorial choice at last night's fashion event in Madrid. Though a lover of designer brands including Felipe Varela and Hugo Boss, Letizia opted for a floral Zara dress to host the awards ceremony, which she has worn on two incidents since 2011.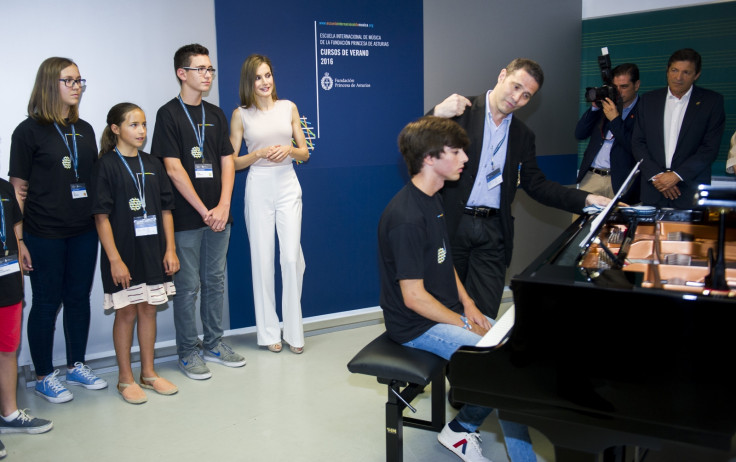 The Spanish monarch attended the event alone and took to the stage after the recipients received their awards to make a congratulatory speech on their achievements in the industry.